Senior Year & Beyond
---
I Need Advising.
Yes, you do. SHSU Requires all students who have 90+ hours (that's you) to seek advisement. We want to make sure you have what you need to graduate on time so you can go out into the world and make it a better place.
Is The Same Person My Advisor?
Probably, but you can make sure by reviewing the Who's My Advisor? webpage.
Visit the About Us webpage to learn who currently advises at the SAM Center.
Appointments Are My Friends
Yes, they are. By now, you know the value of appointments, so go ahead and schedule one with your advisor.
You know how this works: Campus Connect.
---
There Are So Many Things To Do
Which is why the Office of the Registrar has created a Graduation Checklist.
Apply To Graduate
You must submit your Application for Degree during the term you plan to graduate. Check out the Registrar's Apply to Graduate webpage for more information.
Job Interviews Are Tough
We know they are. Career Services is here to help. They can help you practice interviewing, help you polish your résumé, or just sit down with you and help you talk through the process.
---
Uh... Debt?
Almost all of us have it, but SHSU wants to make sure you complete your education with as little as possible and we want you to know how to manage that debt once you leave.
Please visit a financial counselor at the Student Money Management Center and don't forget to apply for scholarships (i.e., free money!).
More Education = More Knowledge
And knowledge is power. Graduate school is still an option. Let our Graduate Studies staff help you transition from undergraduate to graduate coursework.
Trust But Verify
You definitely know how advising works by now, but it never hurts to verify information. Check the Frequently Asked Questions or ask your advisor to make sure.
---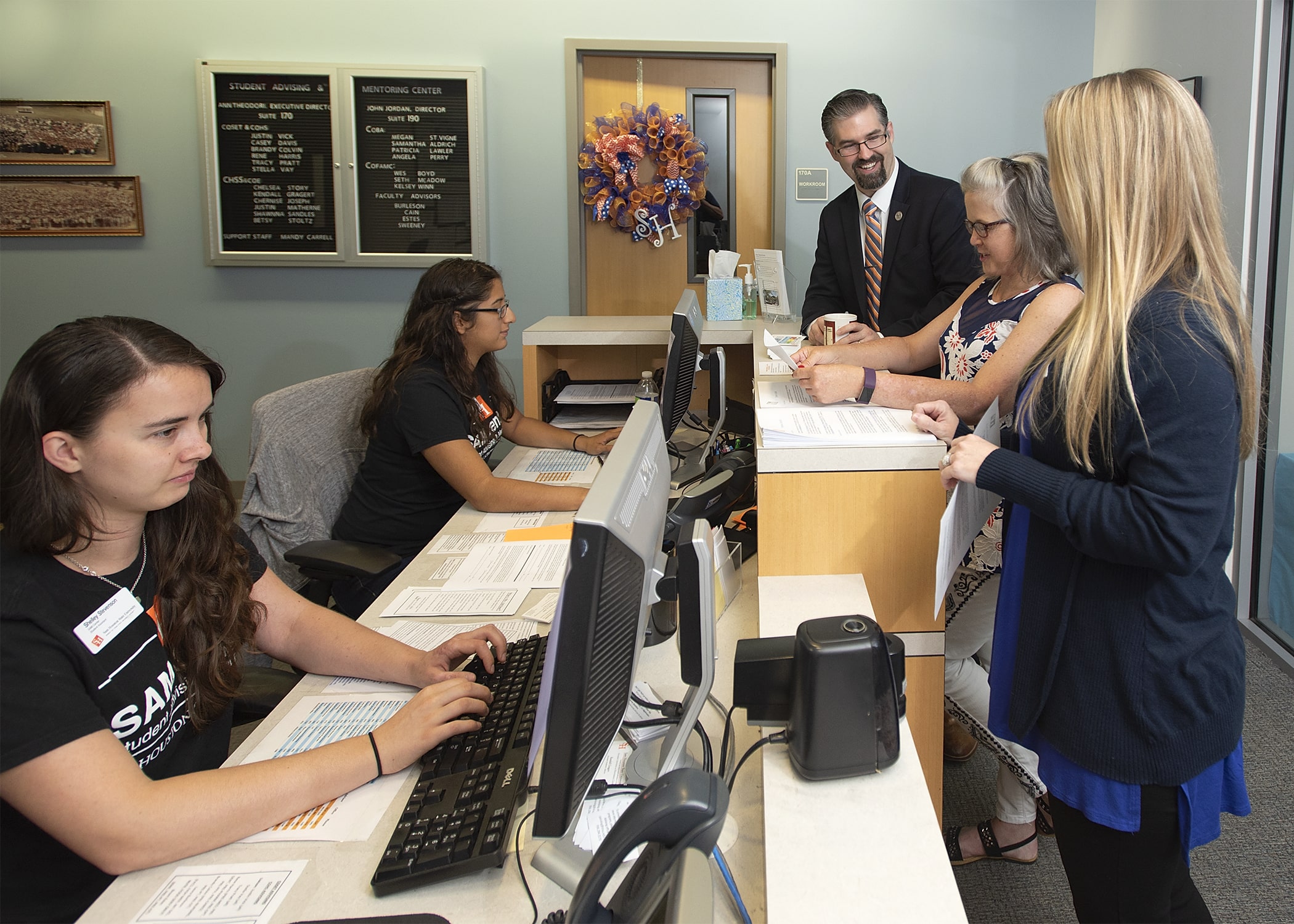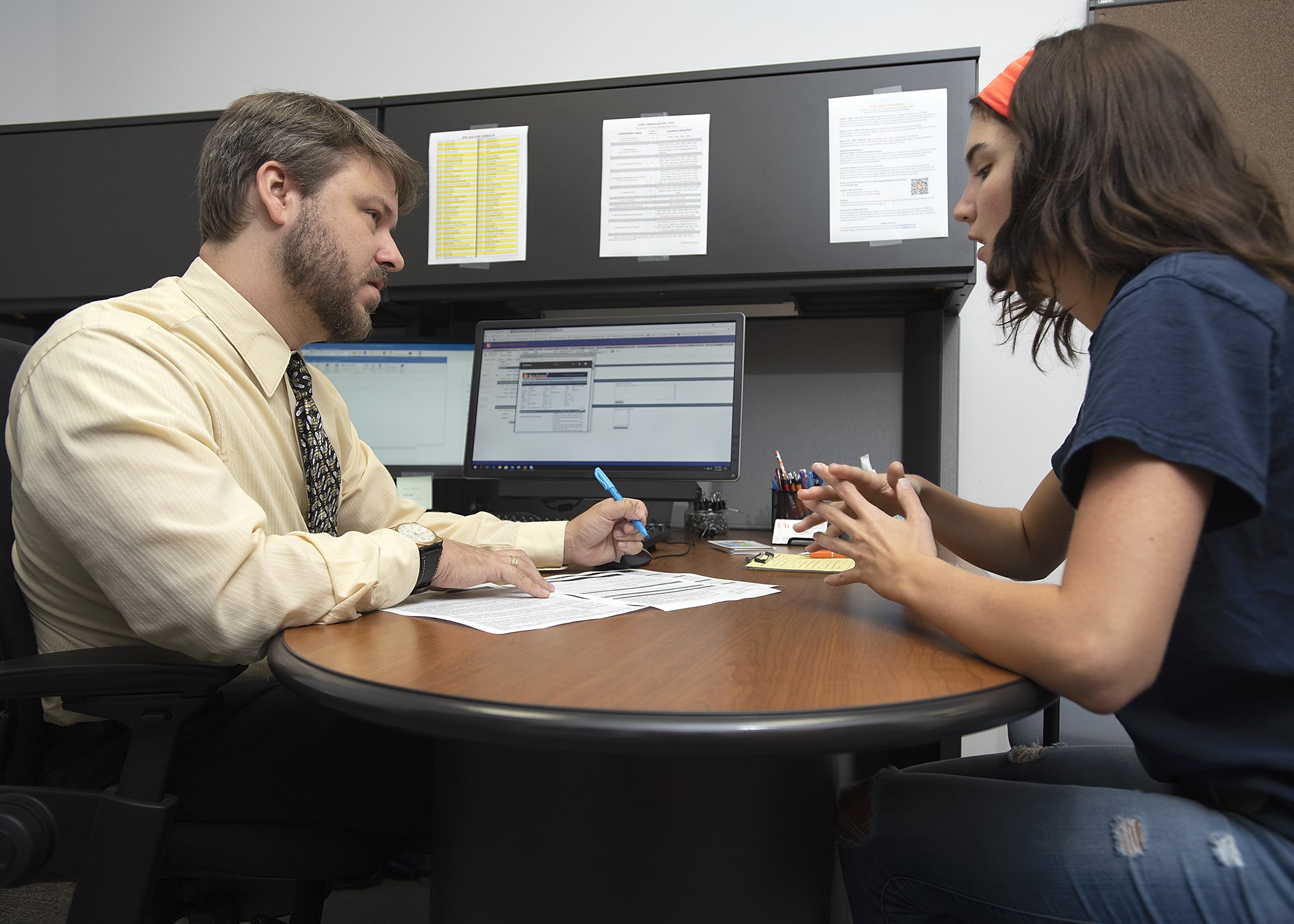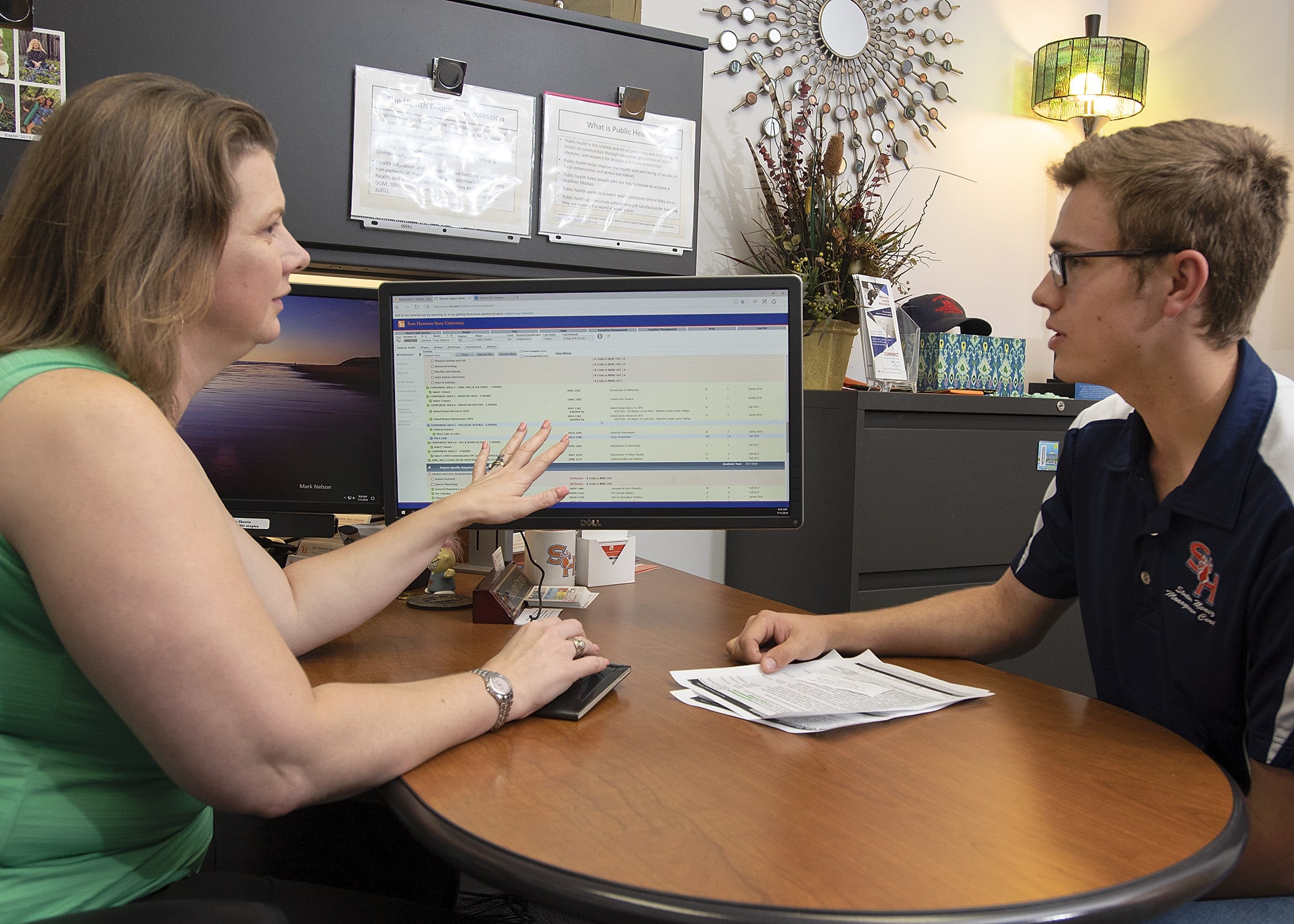 View our calendar to see upcoming events that may impact you and your course selections!