Do I Need Advising?
What is Academic Advising?
---
Academic advising is a personal partnership between a student and an advisor. The purpose of advising is to help students...
develop their personal goals,
use school and community resources, and
understand campus processes and degree plans.
In short, an advisor helps students make the most of their educational experience.
---
---
Do I Need Advising?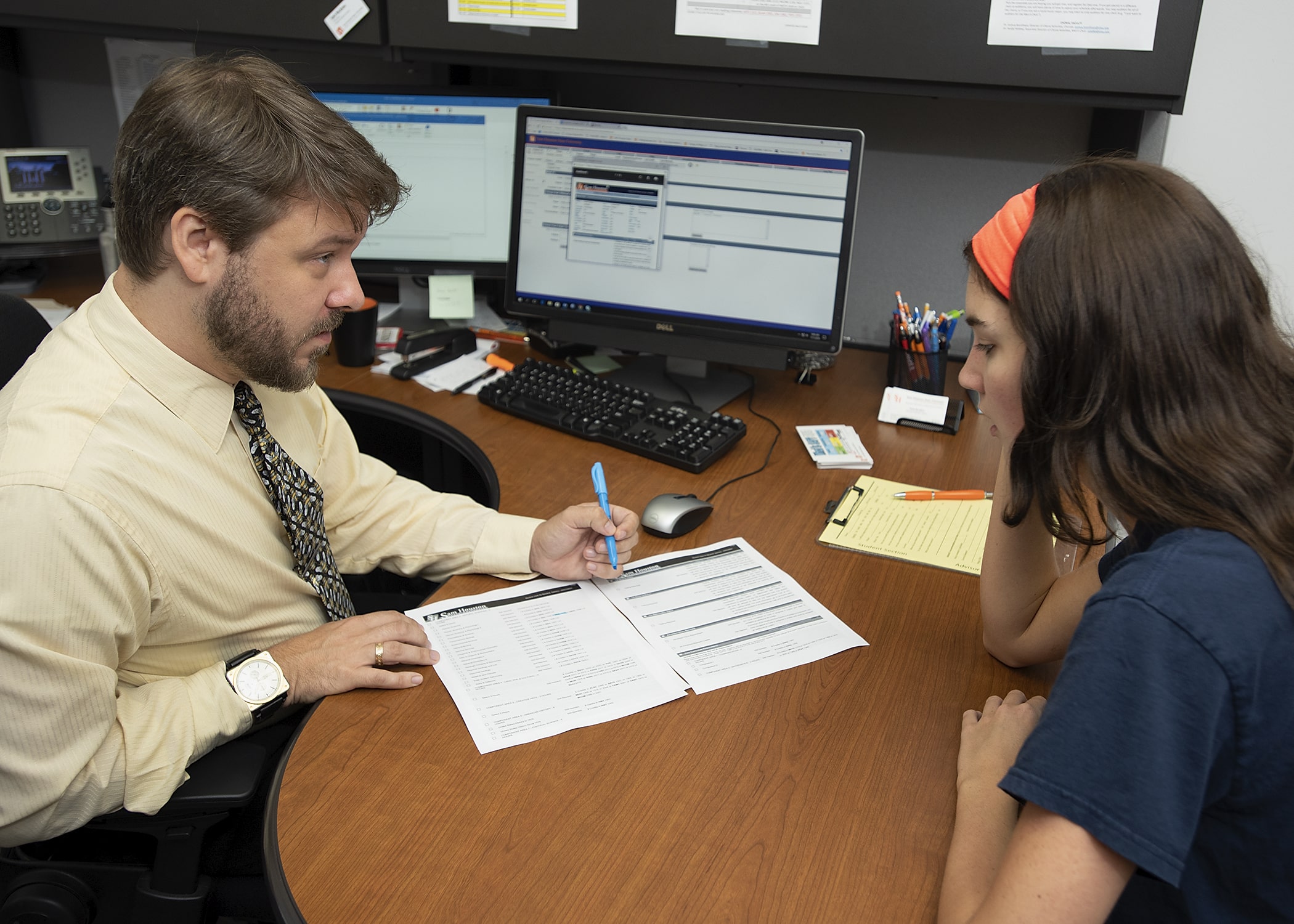 Not everyone meets with an advisor each semester.
However, if you meet ANY of the following conditions, then you MUST be advised as there is an advising hold on your account that will prevent you from registering for classes:
No SHSU GPA

- If you are a new student at SHSU, then you must be advised

(a) before you start your first semester
and
(b) before you start your second semester.

Core Math Not Completed

- Students are required to complete their core math within the first 30 credit hours. Students who have not satisfied this General Core requirement will need to meet with an academic advisor every semester until completion.

SHSU and/or Overall GPA is below a 2.00

- College life can be hard, so we want you to have the guidance and resources to achieve your academic goals.

Texas Success Initiative (TSI) requirements are not complete

- As a state university, SHSU must follow the TSI guidelines, so you will meet with an advisor each semester to make sure you are in the correct developmental course (if necessary).

Undeclared major

- If your major is listed as General Core, then you must meet with an advisor and officially pick a major by the time you earn 45 hours of coursework.

Senior Status

- If you are a senior (completed 90+ hours of coursework), then you will meet with your advisor to make sure you are on the right path for graduation.
You can still be advised even if it isn't required. We are always willing to help students with their questions and academic needs.
---
---
---
---
I'm a Prospective/New Student, What Do I Need To Do?
Welcome to SHSU!
We understand that entering a new school can be a confusing and frustrating process.
We are here to help. Our website has several resource pages you might find useful:
---
Who Are The Advisors?
Both faculty members and professional staff serve as academic advisors at SHSU.
Advisors may focus on a specific major or group of majors, or they may be a part of a team that advises for a college.
The SAM Center employs a mix of professional and faculty advisors. You can view the advisor profiles on the About Us page.
---
Who's My Advisor?
Great question! Please click on the Who Is My Advisor? link to find out.
---
View our calendar to see upcoming events that may impact you and your course selections!