About Us
---
---
---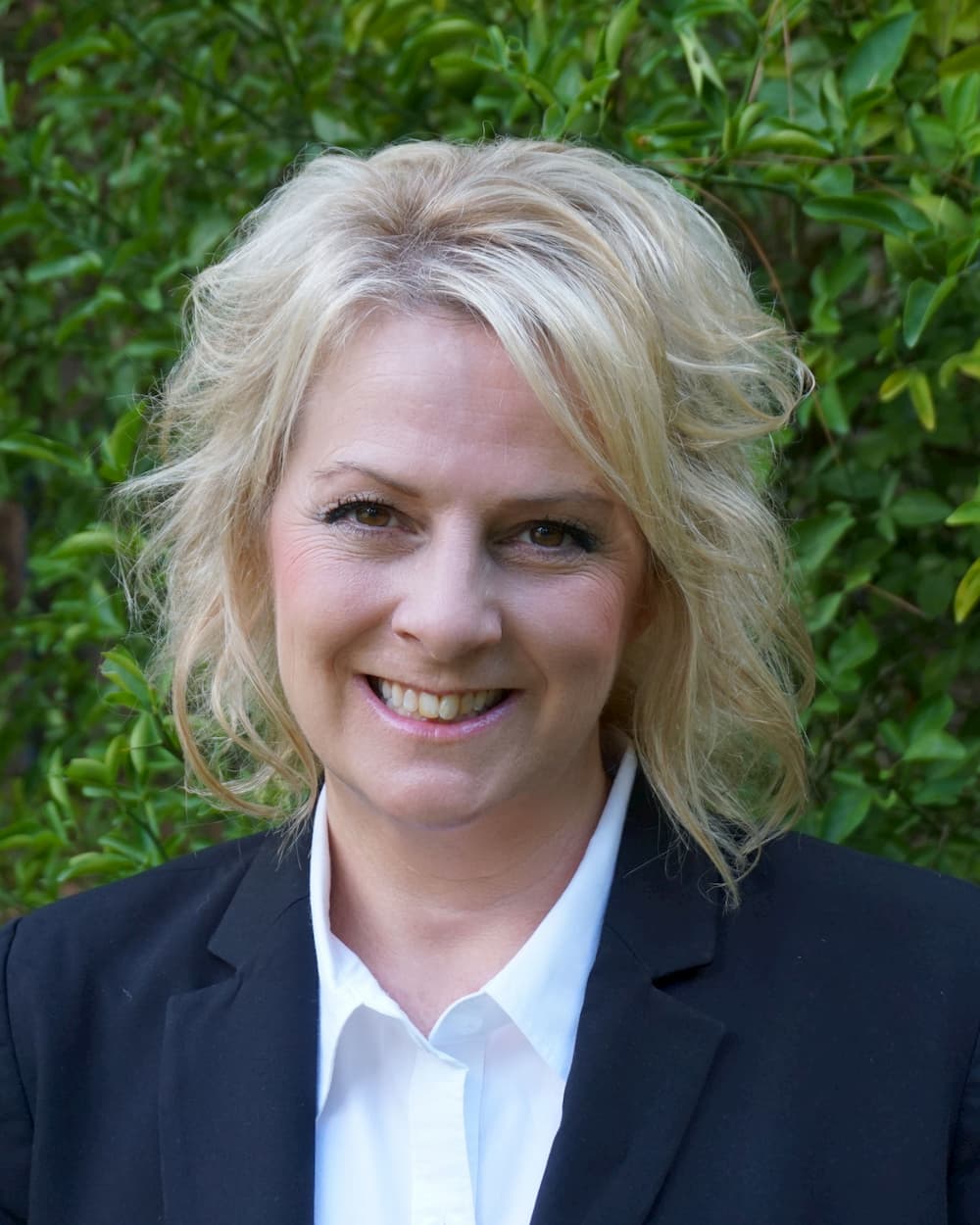 Message From The Associate Vice President
As the Associate Vice President over the SAM Center, it is a privilege and an honor to be part of Sam Houston State's commitment to student success. The SAM Center provides centralized, integrated advising services for SHSU undergraduates across the university. Our professional advisors are highly skilled experts in student development and degree planning, and we strive to provide students with personalized, holistic, success-based academic advising and support. We strongly believe in the importance of academic advising in student achievement, retention, and degree completion.
Whether you are an entering freshman, a transfer student, or a current undergraduate, SAM Center advisors are here to provide information and put you in touch with the resources to help you on this academic journey. I welcome you to make an appointment with an advisor on your college team and visit us in the SAM Center. It is our goal to help you reach your goals.
---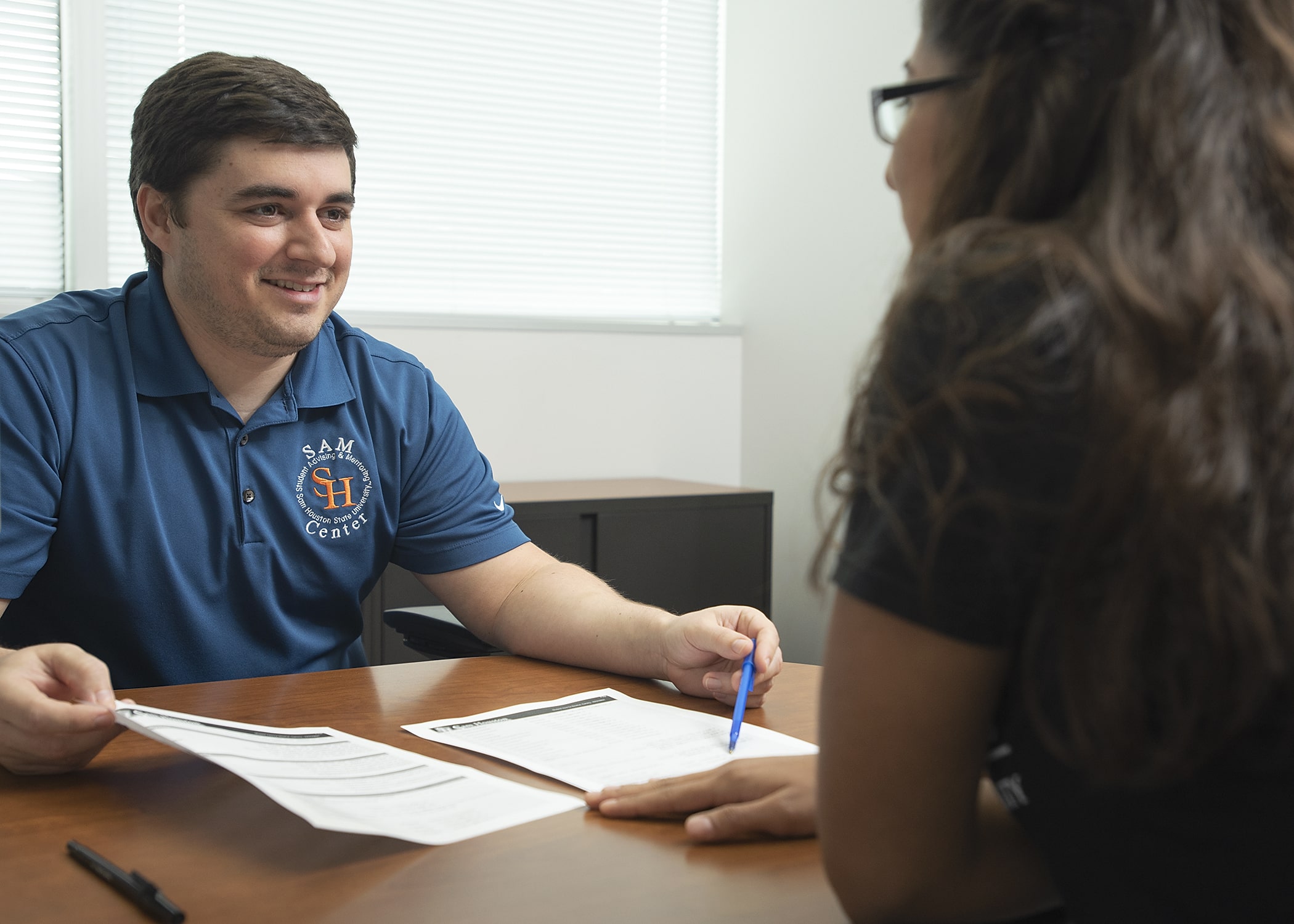 The SAM Center
Mission & Vision
Mission
The SAM Center promotes academic advising as a shared responsibility with the student and are committed to helping each undergraduate student
make a successful transition to SHSU,
develop and implement an appropriate academic plan, and
engage in personally and educationally meaningful activities.
Vision
We aspire to provide advising leadership at all levels (institutional, regional, and national) and to embody advising excellence regarding student learning, academic success, retention, and graduation.
Values
We are dedicated to upholding academic advising practices as detailed by NACADA. We are committed to NACADA's mission to promote and support "quality academic advising in institutions of higher education to enhance the educational development of students" as well as its Core Values and follow the advising standards as outlined in the Council for the Advancement of Standards (CAS) in Higher Education.
Values that Guide Academic Advising at SHSU
Advising merges career, personal, and academic exploration through academic planning, self-regulation, and proactive guidance focused on students' goals, interests, strengths, and values.
Advising depends on a robust program of advisor training with significant professional development and clear career options.
Advising provides the framework and opportunity for students to engage in self-authorship, learn from their experiences, and take ownership of their futures.
Advising is a cooperative, student-oriented problem solving process.
Adivsing includes

faculty who are expert mentors in their disciplines and professions;
professional academic advisors who help students navigate the institution, develop academic plans, and connect to university and community resources; and
a campus community (e.g., advisors, faculty, financial aid counselors) who jointly foster student development and success.
Goals
University Academic Advising Goals
Nurture a campus culture that believes in and promotes academic advising as a joint process between the advisor and the student vital to the student's academic success
Assist students in self-exploration and professional development
Assist in the development of students' academic plans consistent with their goals, interests, strengths, and beliefs
Encourage holistic engagement within the higher education experience (academically, socially, culturally, and professionally) preparing students to be life-long learners in a diverse, global society
Develop a unified advising framework overseen centrally to create consistent advising practices, policies, and experiences
SAM Center Academic Advising Goals
Develop a 1:1 relationship between advisors and students
Increase student's self-efficacy, self-regulation, and sense of agency, such that the right content, supports, and tools exist for students to access service on their own
Promote and advocate for institutional programs, policies, requirements, and procedures that enrich the student experience, enhance academic success, and facilitate student persistence to graduation
Organize work so advisors feel a sense of satisfaction and belonging: highlight professional development and advancement opportunities, create a sense of community, promote equity and diversity, and develop consistent advising position descriptions with clear expectations
History & Recognitions
The Student Advising and Mentoring (SAM) Center was the brainchild of Dr. Bill Fleming and former Provost Dr. David Payne. Breaking proverbial ground in August of 2002, the SAM Center quickly established and maintained a record of excellence receiving multiple awards from NACADA (2004, 2005, 2008, 2011, and 2013).
As the university has evolved and grown, so too has the SAM Center. In the beginning, three advisors worked with only a small portion of the ~11,000 undergraduate students. The SAM Center has grown and now houses four teams of academic advisors who work with over 60% of SHSU's ~17.000 undergraduate students, recording over 40,000 student contacts each year!
Due to the constant growth of campus enrollment and the ever-changing needs and regulations regarding student success in higher education, SHSU is shifting from its initial hybrid Shared-Split Model of academic advising. In its place, advising leadership is adopting a hybrid Centralized-Shared Model. SHSU will have a centralized office for advising procedures, training, and advisor communication, but a shared system of advising offices around campus. This change allows for the faster and more accurate communication with advisors who then can ensure proper and timely advisement to students.
---
View our calendar to see upcoming events that may impact you and your course selections!