Marcia Principe Umberto, Op.124, Ms. Civ. 90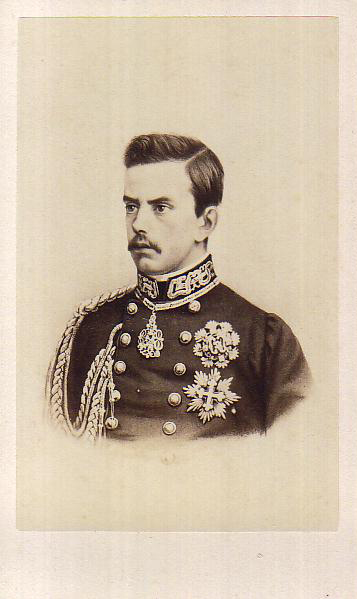 Umberto Ranieri Carlo Emanuele Giovanni Maria Ferdinando Eugenio di Savoia (1844-1900) was Victor Emmanuel's successor as Italy's second monarch. Felled by an assassin's bullet, the image of a young man of twenty-two is memorialized by this march from 1866. While Principe Amedeo has no title page, Ponchielli inscribes an elaborate title identifying himself as the "Bandmaster of the National [Guard] Band of Cremona. In addition to dating it June 29, 1866 (Feast of St. Peter), Ponchielli notes that this is the "6th New [Piece?]" and that it is 1 P.M.
Though originally a captain of infantry in 1858, Umberto had become a Major General in charge of a brigade of infantry by 1863. By 1866, however, Umberto had been raised to Lieutenant General in charge of an entire division, which included a regiment of cavalry as part of its alignment. The cavalry had always been considered a more prestigious corps than the infantry, and Ponchielli wisely salutes the elder son and heir to the throne with the sound of the "F" cavalry trumpet. As a march in "cut-time," Umberto has a stateliness that Amedeo lacks in 6/8. The march itself has a "Rossini-esque" character with sprightly melodies over ostinati. The Trio reinforces the impression of a Rossini opera overture with its dotted-rhythm ostinati and chromatic flourishes. Ponchielli is not given to rhythmic conventions, so it has been left to the editor to correct the last measure of the Trio so that it dovetails neatly with the beginning. It should be noted here that the fanfare at the end of the Trio is in E-flat.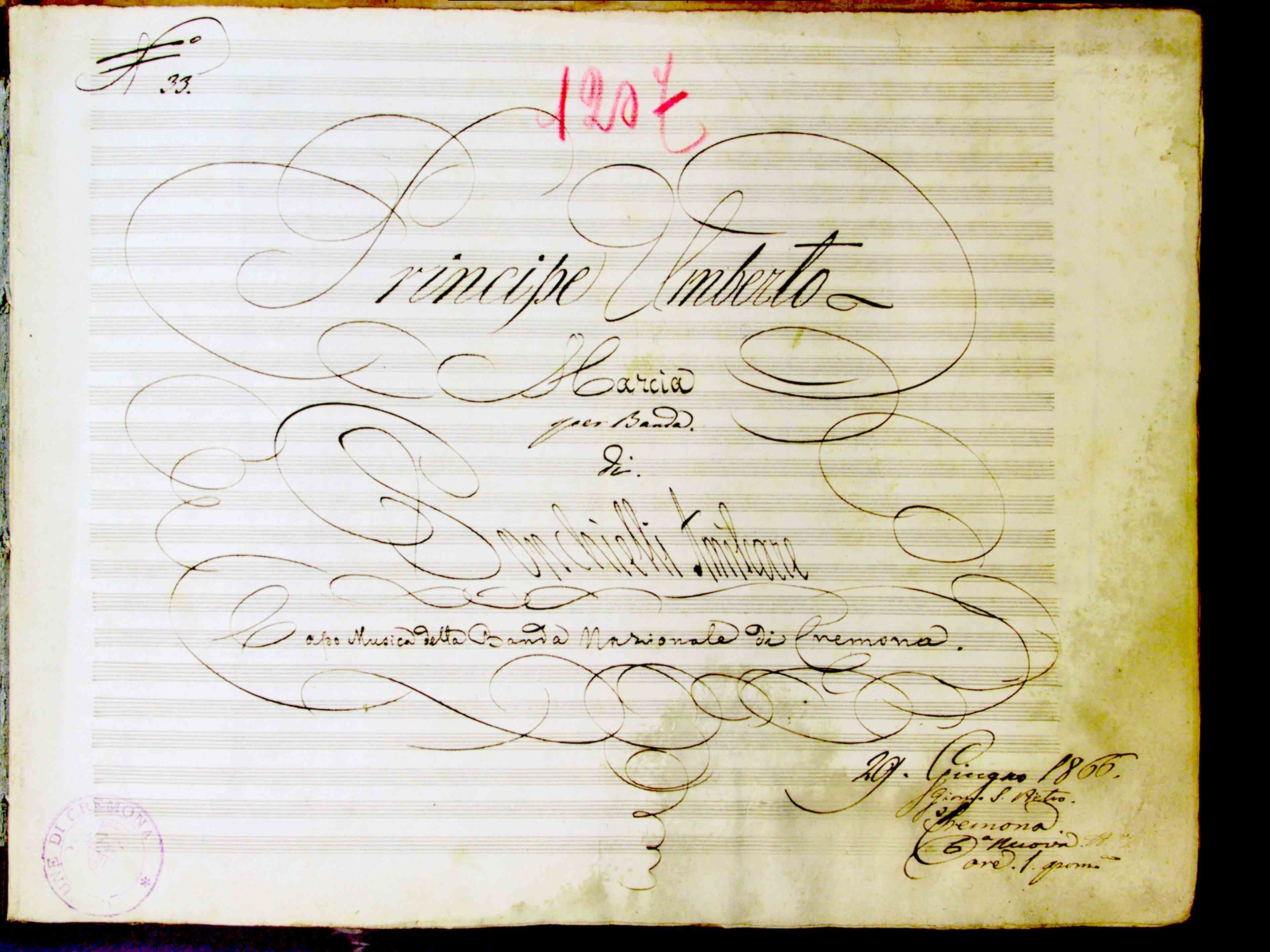 The instrumentation of the band without bass clarinets but with the E-flat cornet (Pistoncino) played by a student and two cornets give an excellent view of the band in 1866. The flicorno basso part is fully operational, and there are still five trumpets. Though Johannes Haagen has already prepared three scores with a separate Pelittone part, nothing in the bass part in Umberto betrays any sign of a contrabass tuba.
A very interesting pairing of the two brothers, Umberto and Amedeo of the House of Savoy might be entitled "I due principi." Separated in death they might live on as a pair of Ponchielli's most engaging marches.
PROGETTO RISORGIMENTO - Download Modern Band Parts
Date on score: Tuesday, June 29, 1866, Feast of St. Peter, 1 P.M.
Performances: None can be ascertained