Lavinia, Op. 130, PP.142.3
This little schottische seems to be an early piece written for Cremona. Its instrumentation includes the E-flat cornet part played by a student, a separate line for the BB-flat Pelittone played by the very young Roberto Haagen (later Aghen), and a treble clef flicorno basso part.
Please note the Sunday concerts with the dance music - the Cremonesi were no Puritans regarding dancing on Sundays. Also notable are the concerts on the "bastion" or outcropping on the city wall. In the State Archive there is a set of drawings for a pair of ramps to be constructed allowing carriages to ascend to a concert site with a coffee pagoda as part of its amenities. No record of this construction nor images have survived.
The final note is also found in Mimy e Pipy. Might this indicate a pairing of dances? The dal segno instruction says to repeat the "polka."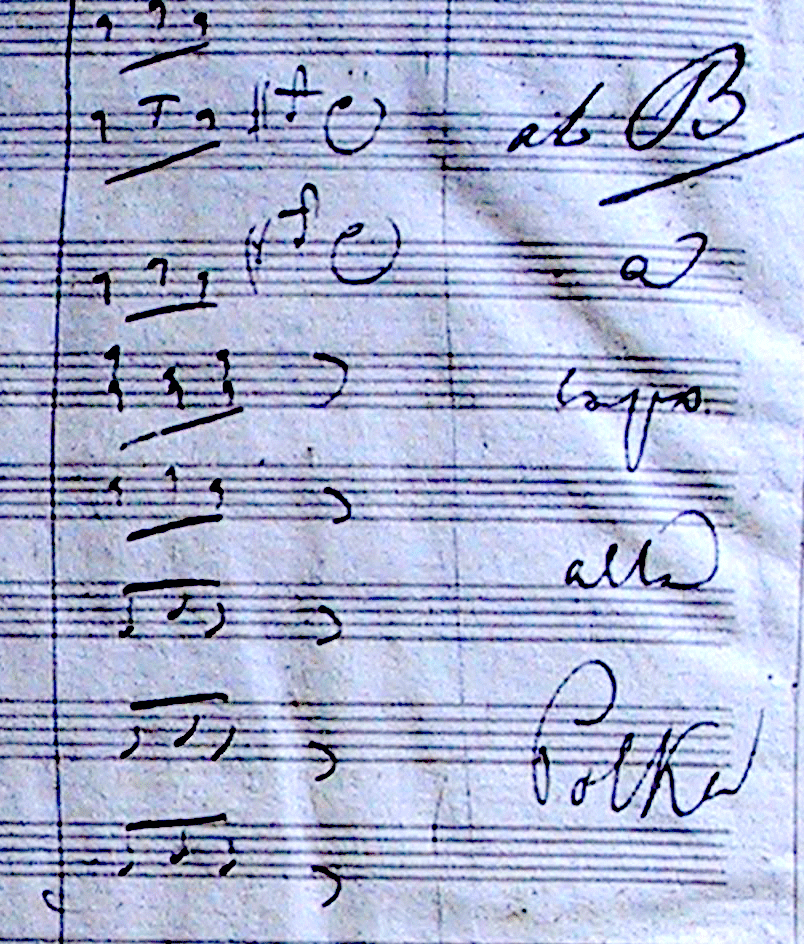 Date on score: None Given
Performances: Sunday, October 21, 1866, NO SITE INDICATED; Sunday, August 2, 1868, Baluardo del Pubblico passaggio; Sunday, July 10, 1870, Pubblico passeggio;