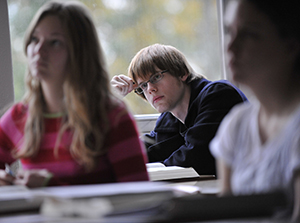 The College provides students with important resources so that they can create their own successes not only in their studies but in their professional lives as well. We provide important resources to ensure they get the most out of their business education.
Academic Resources
Scholarships for currently enrolled students including the Smith-Hutson Scholarship Program as well as many others.
Free tutoring in our business foundation courses in Accounting, Business Analysis and Economics.
A technology lab to develop hands‐on project management experience.
SHSU/SAP Student Recognition Award: awarded to students who complete a program of study supported by the mySAP Business Suite.
Networking - Career Opportunities