O365 OWA: Sharing a Calendar
Select the Calendar icon from the tabs at the left-hand side of the Outlook Web App (OWA).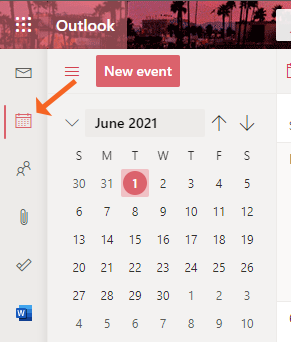 Once in the calendar view, click on the Share option in the upper right-hand corner of OWA. If more than one calendar is listed, select the calendar to be shared.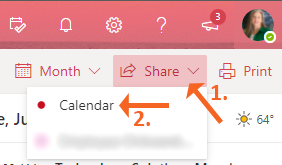 In the Sharing and Permissions dialogue box, enter the people with whom you want to share the calendar.
As you type, the list of names will narrow.
Once the name of the person you wish to share your calendar with is displayed, select it.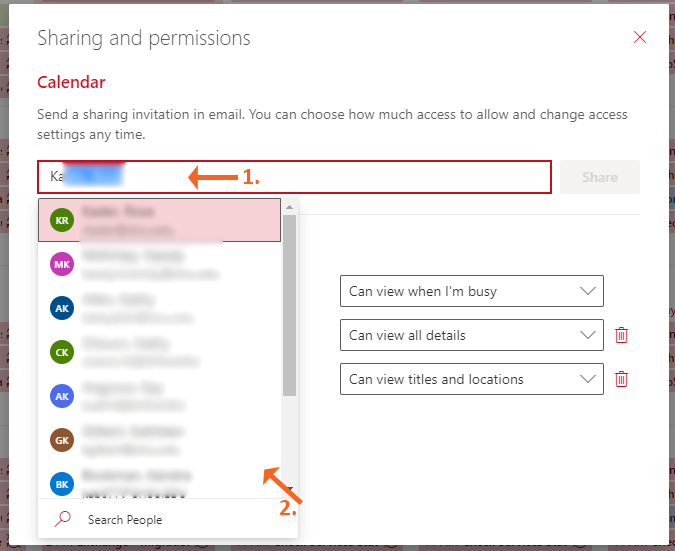 Select the permission level.
Can view when I'm busy
Can view titles and locations
Can view all details
Can edit
Delegate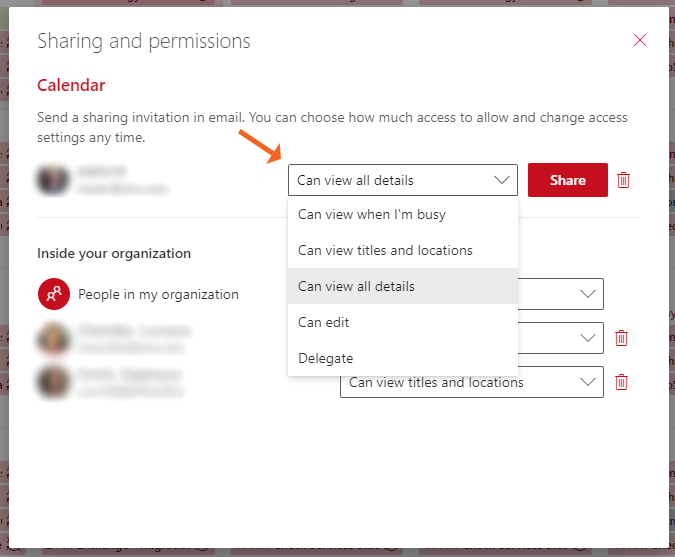 Once you enter the recipients and type the email you can click Share.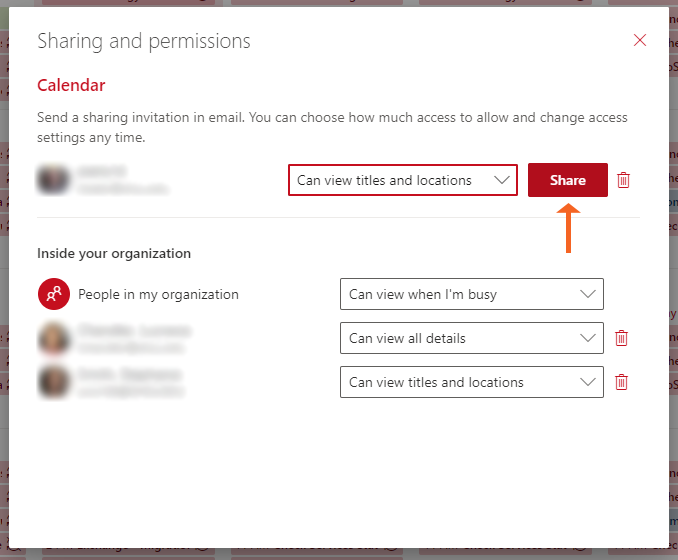 The person will receive an email stating you are sharing your Calendar with them. They will need to "accept" the calendar and your calendar will be added to their list of calendars to view.