O365 OWA: Open a Shared Mailbox
Go to outlook.office.com or from our main site click Campus Tools, then on E-Mail. Enter your login credentials (do not enter username@shsu.edu - only your username). Click on your name located in the top right-hand corner.
Click on Open another mailbox.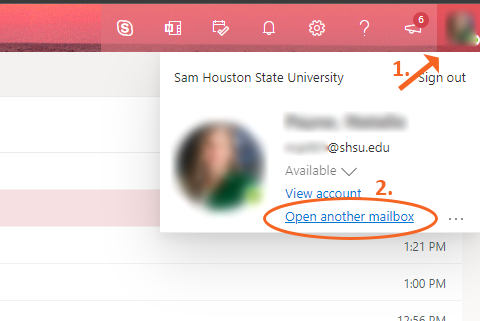 At the Open another mailbox window, enter the username of the shared mailbox in the select mailbox field. As you type the email address, options will display for the email address and the options will narrow, the more of the email address you enter. Select the shared email address that you wish to view.
Press Open. The mailbox should open in a new window.