O365 OWA: Creating Inbox Rules
To set up Inbox rules using the Outlook Web App, go to outlook.office.edu (the direct link) or from our main site click Campus Tools, then on E-Mail
At the top right corner,
Select the Settings

tool (looks like a little gear)
Select View all Outlook settings.
From the Outlook Settings menu,
Select Mail.
Then select Rules.
Then select Add new rule.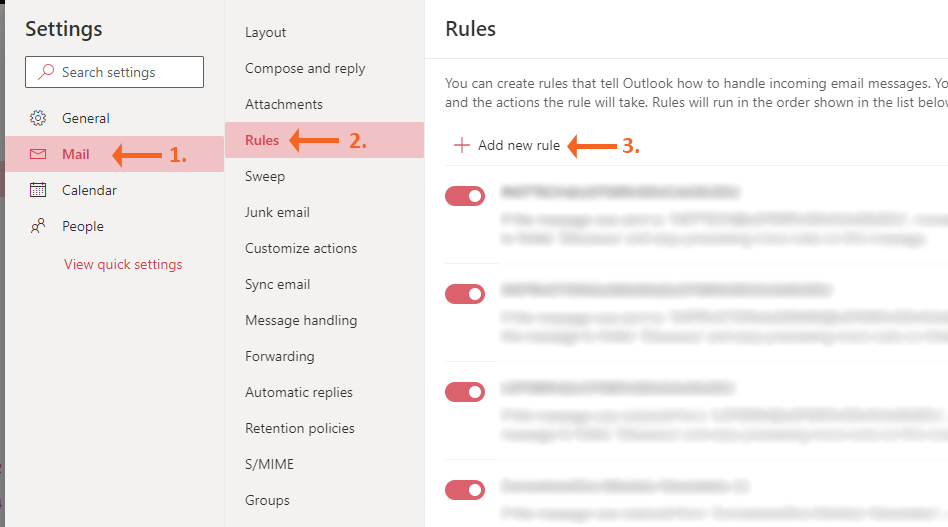 In the Rules options, name the rule.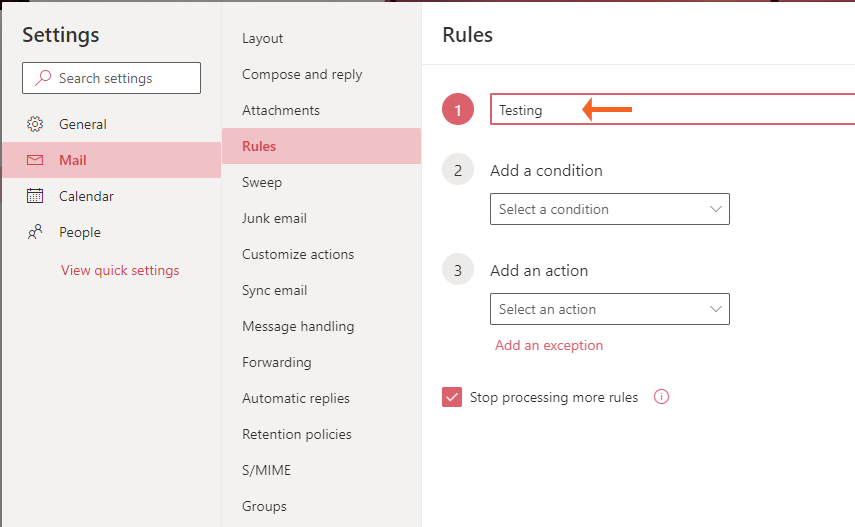 Then, select the condition the email needs to have for the rule.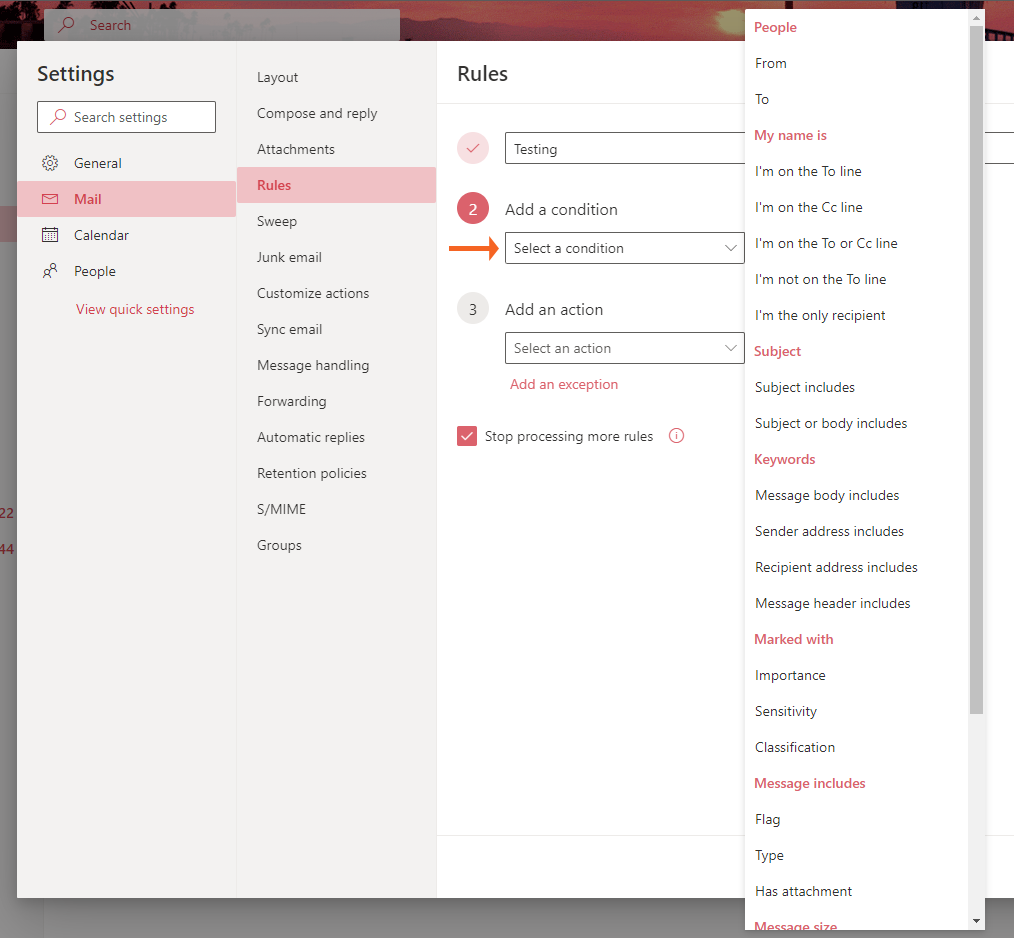 Next, select the Action Outlook should take for email that meet the condition of the rule.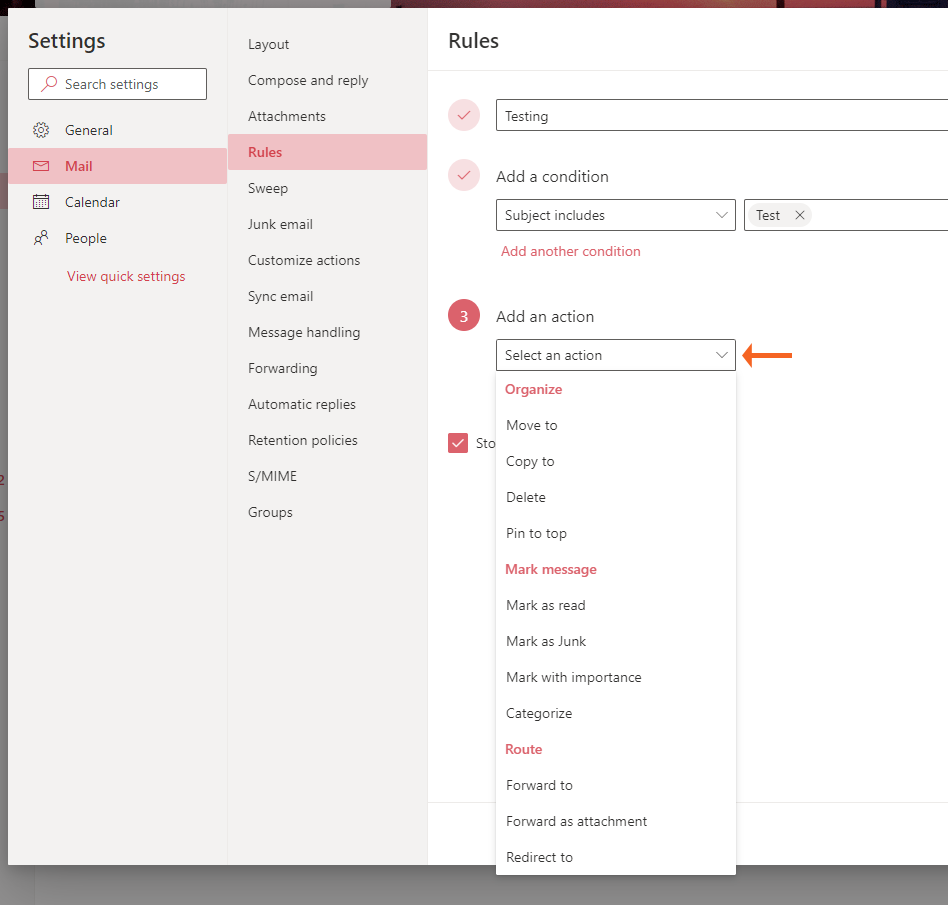 Finally, you can select to have Outlook
If you desire, run the rule immediately on all emails in the inbox
Then Save the rule.