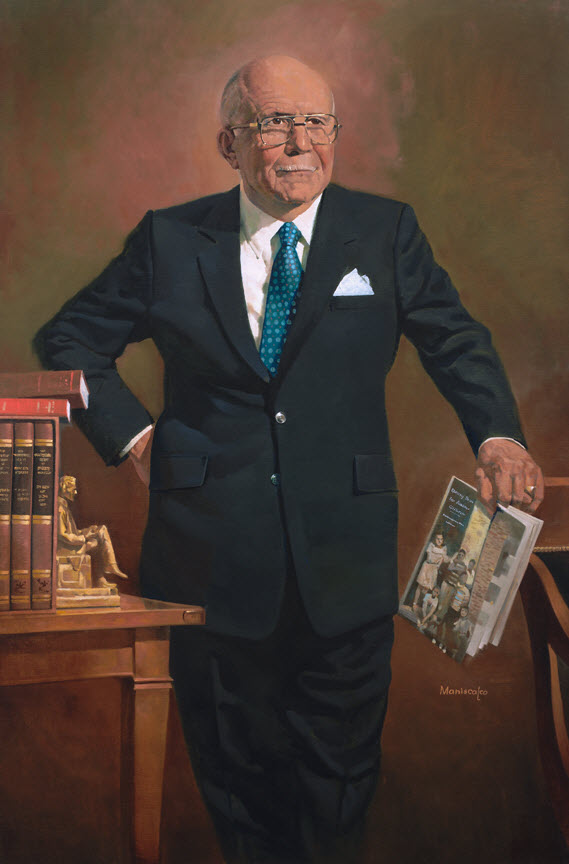 Augustus F. Hawkins
The Department of Education awarded the first-ever awards for the Augustus F. Hawkins Centers of Excellence Program grants to increase high-quality teacher preparation programs for teachers of color, strengthen the diversity of our teacher pipeline, and address teacher shortages. The program supports comprehensive, high-quality teacher preparation programs at HBCUs, TCCUs, and MSIs. SHSU is honored to receive an award of $1,599,900 that is 100% financed with Federal money through the Department of Education; no amount/percentage of this award is financed by non-governmental sources.
Augustus F. Hawkins was the first black politician west of the Mississippi River to be elected to the US House of Representatives. Hawkins guided countless pieces of legislation aimed at improving the lives of minorities and the urban poor, tackled social issues such as unemployment and was committed to securing equal educational opportunities for impoverished Americans.
---
Become a Hawkins Scholar
Undergraduates
For Undergraduate Education Majors looking to expand their knowledge and strengthen teacher effectiveness with K-12 learners.
This Program Offers:
Support for Certification Exams
Tutoring for Certification Exams
Content/Skills Support
Childcare Assistance
Scholarships for tuition
Partnerships with TRiO, ELITE, EVOLVE
Professional Development Opportunities

Dual-Track Certificate

Culturally Responsive Training (DEI)
Behavior Analytic Practices (BAP)

Teacher Leadership Academy
For more information:
Apply Here
Graduate Students
For Certified Teachers & Paraprofessionals interested in expanding their certification area or complete their certification.
This Program Offers:
Support for Certification Exams
Tutoring for Certification Exams
Content/Skills Support
Childcare Assistance
Scholarships for tuition
Partnerships with TRiO, ELITE, EVOLVE
Graduate Coursework in BESL
Professional Development Opportunities

Dual-Track Certificate

Culturally Responsive Training (DEI)
Behavior Analytic Practices (BAP)

Leadership Mentor Academy
For more information:
Apply to be a Scholar
Application Deadline: October 6, 2023
---