---
What is CashCourse?
CashCourse is a free online personal finance course aimed at promoting students' financial well-being. CashCourse provides information and tools that allow the student to make wise financial decisions in and out of school.
The Student Money Management Center (SMMC) is holding a CashCourse Contest to encourage students to use the financial tools available to them through Cashcourse.
---
Contest Details
The contest is for a $500 scholarship drawing.
Complete the Budgeting Basics module with a score of 80% or above on the POST TEST to be entered.
The contest will start on January 8, 2022 and will end on April 19, 2022.
The SMMC will announce the winner April 20, 2022 on SMMC social media.
You must be an enrolled student to qualify for the scholarship drawing.
---
5 Easy Steps to Enter
Visit CashCourse.org and click on "Register for a free account" under "Students"
Click here to access CashCourse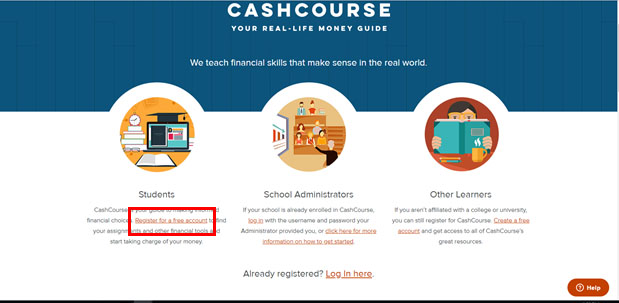 Fill out your Information and select Texas for "State" and Sam Houston State University for "School"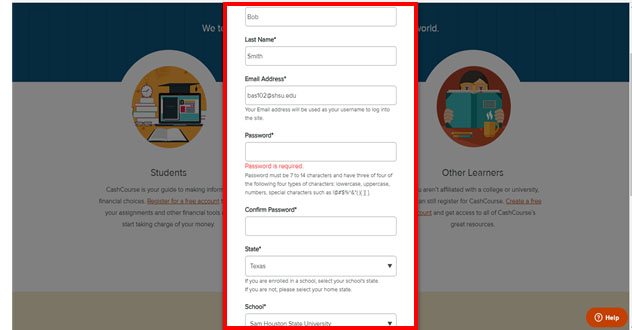 Click My Profile at the top-right and enter your Sam ID for "Student ID" and click Save Profile. You have to add your SAM ID.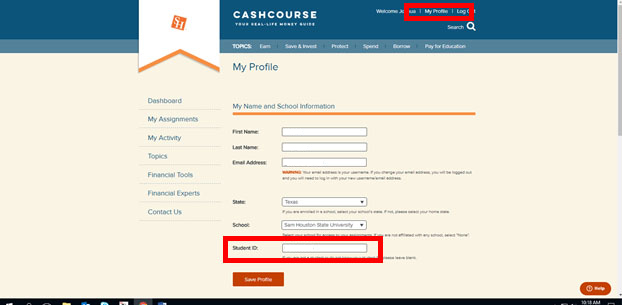 It is important to add your Student I.D.
Click on "My Assignments" then click on "Student Money Management Center Contest"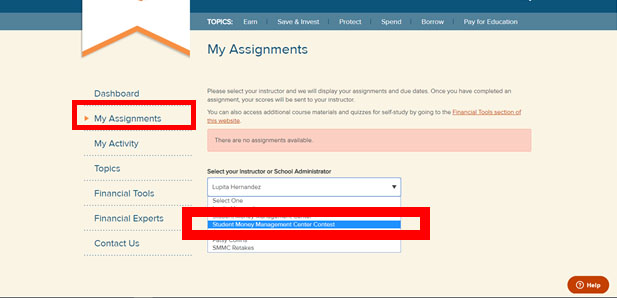 Complete the Module
That's it! You'll be entered automatically into the contest drawing.
---

---