×
Due to COVID-19 the SMMC is only offering coaching sessions via phone or Zoom.

---
What is a Workshop?
Workshops are large group presentations that cover a variety of financial topics affecting college students. The SMMC hosts several workshops each semester focusing on financial topics that affect our students at Sam Houston. At most workshops, pizza is provided and participants have the chance to win a scholarship!
We do not provide tax assistance, investment advice, or referrals to specific financial institutions.
---

---
$100 Scholarship
Attend ANY workshop below for a chance to win a $100 scholarship on the spot!
$500 Scholarship
Students who attend 6 or more of the workshops below over the 2019-2020 academic year will qualify to participate in SMMC Jeopardy. The winner of SMMC Jeopardy will receive a $500 scholarship!
---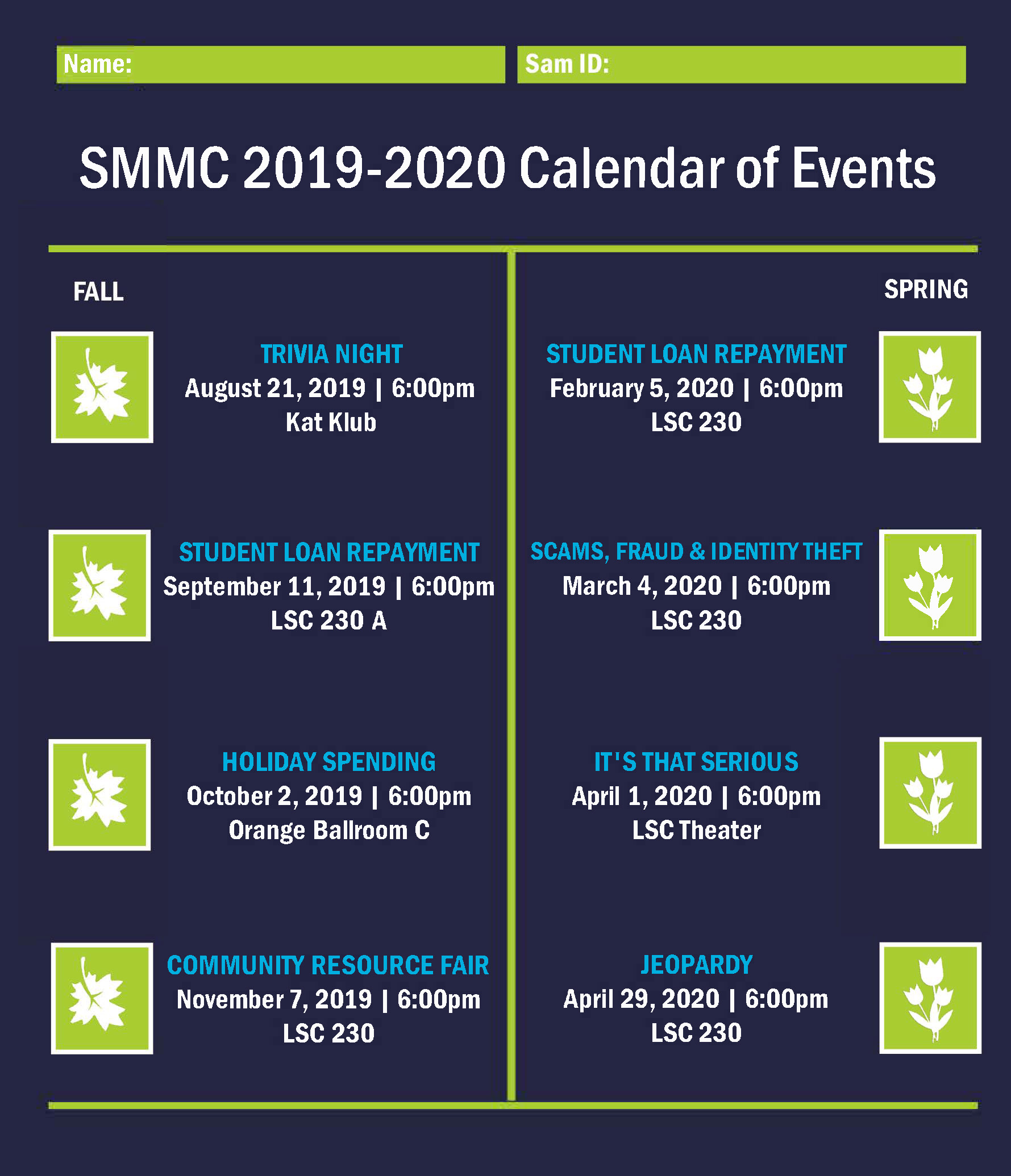 ---

---