Institutional Animal Care and Use Committee (IACUC)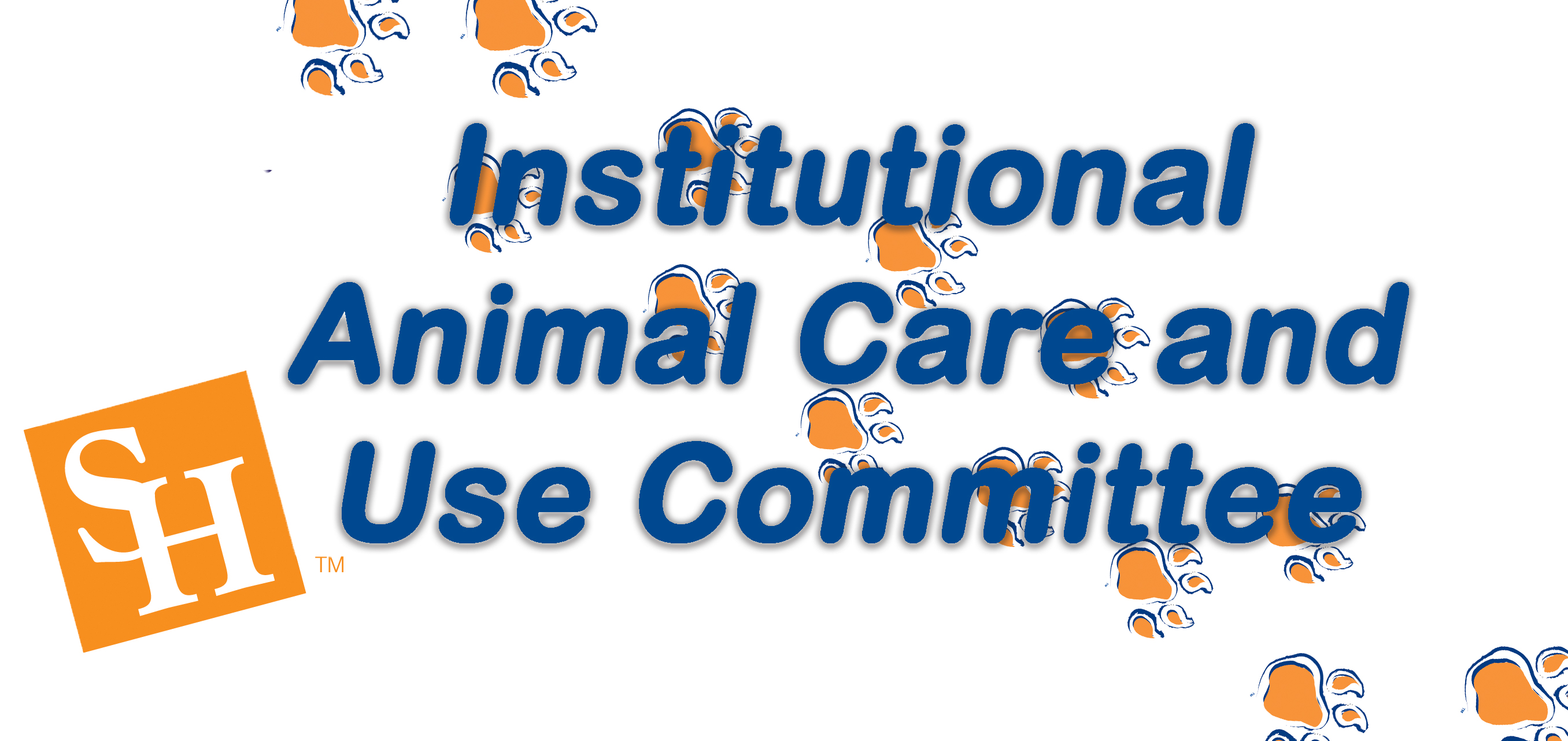 SHSU has established an Institutional Animal Care and Use Committee (IACUC) to meet the federal requirements from the Animal Welfare Act (AWA), the United States Department of Agriculture (USDA), and the Office of Laboratory Animal Welfare (OLAW). For projects and research involving Vertebrate Animal Subjects, IACUC is responsible for the oversight, evaluation, and assurance of compliance for SHSU's animal care and use program as outlined in the AWA and the Guide for the Care and Use of Laboratory Animals.
Certification (CITI training) is required before any research involving animals can begin, and a completed IACUC application form must be presented for the committee's approval. In an effort to comply with federal guidelines more conservatively, the IACUC is requiring all PIs to include the following information on your Animal Use Protocol regarding Literature searches for (1) Unnecessary Duplication of Research and (2) Alternatives to use of animals:
Databases that were searched.
Date the search was performed.
Years of citations covered by database searches.
Keywords and/or search strategy used when searching a database.
Federal Regulations require that all Adverse Events/Unanticipated Problems (AE/UP) involving animals and/or research personnel be promptly reported to the IACUC. You can do so now by completing the online AE/UP (Form J) (form is pending IACUC approval).

Federal Regulations require that all significant changes to your approved Animal Use Protocol (AUP) be promptly reported to the IACUC. You can now do so by completing the online Amendment (Form G), which has been unanimously approved for use by the IACUC.

If you have any concerns or questions about what the IACUC considers a significant change, please contact Sharla Miles at 936.294.4875 or email her at iacuc@shsu.edu