Zoom Webinars: Start Webinar
The person who schedules the webinar is automatically considered the host of the webinar and can start the webinar in the Zoom desktop app or on the Zoom website.
To start the webinar in the Zoom desktop app, ensure the webinar is select from the Meetings list and select Start.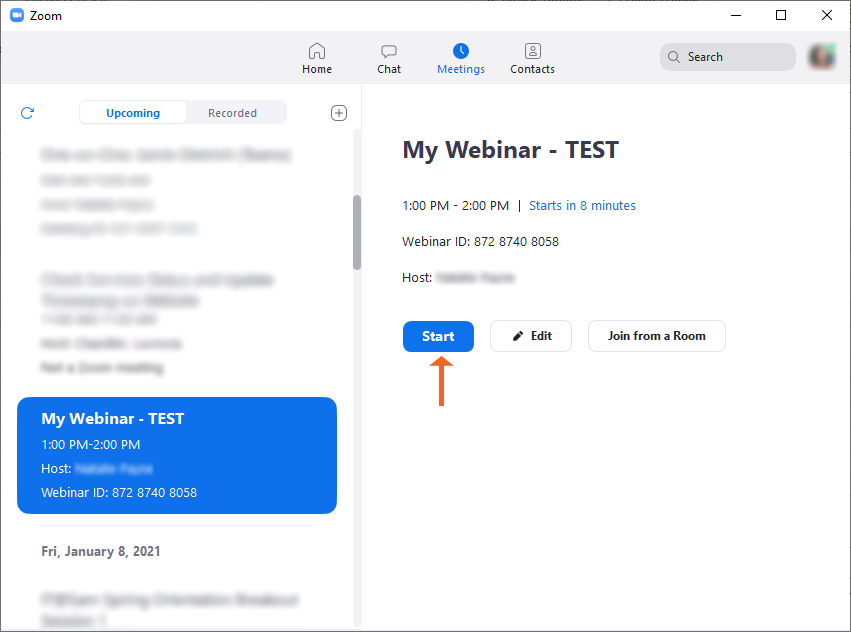 To start a webinar from the Zoom website, log in to shsu.zoom.us
Select Webinars on the left
Select Start next to the desired webinar

If a practice session was enabled when the webinar was scheduled, a practice session notification will display. During a practice session, attendees cannot join the webinar. Once you are ready for attendees to join the webinar, select Start Webinar.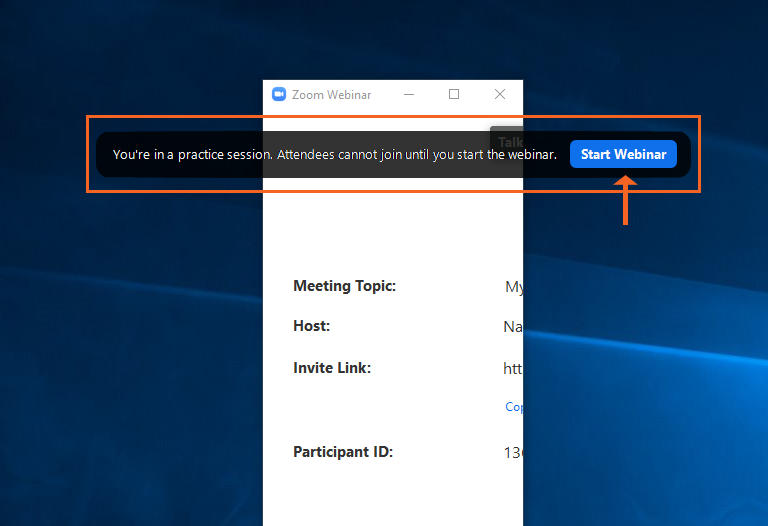 A notification will display once the webinar is live.