Zoom Webinars: Request Account
In order to schedule and host a Zoom webinar, you must have been assigned a webinar account. To request a webinar account, follow the steps below.
Log into MySam
Select Campus Resources
In the Technology Assistance section of the IT@Sam Resources channel, select Student Requests if you are a student or Faculty/Staff Requests if you are faculty or staff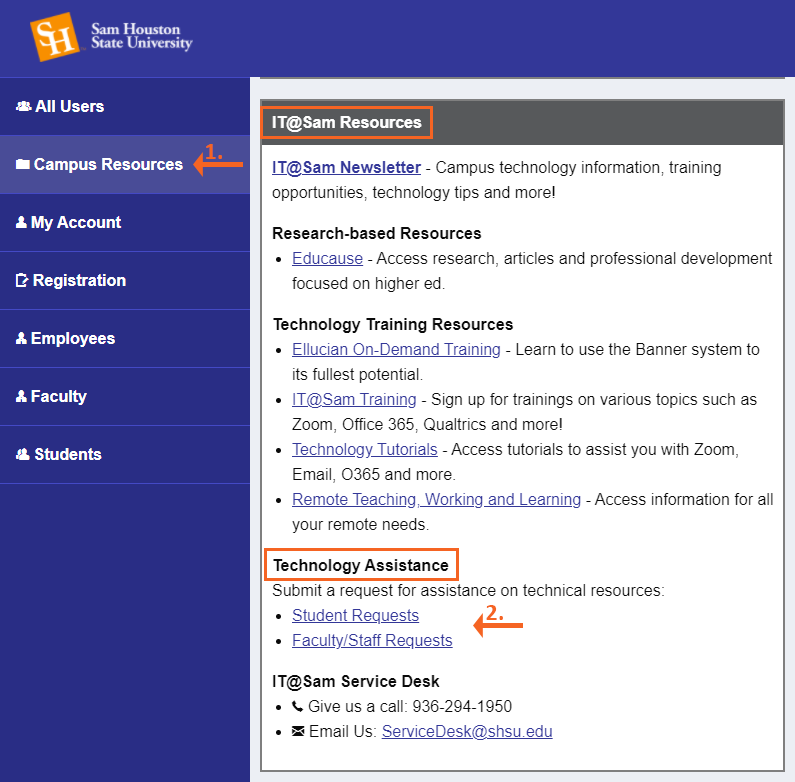 In the IT@Sam Cherwell Self-Service portal, select Place a ticket.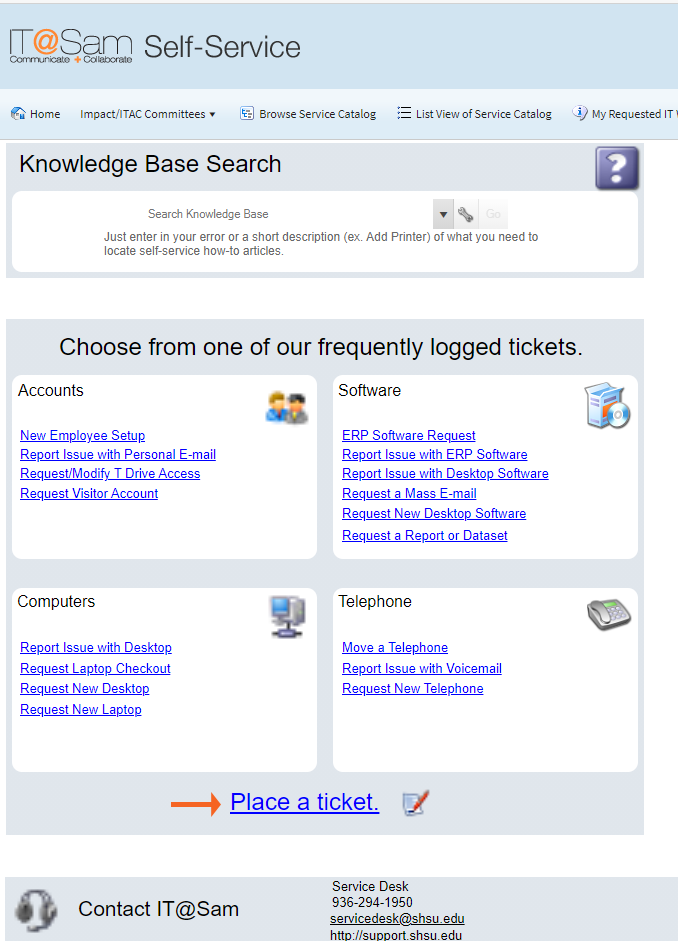 In the Incident request,
Indicate you would like to request a Zoom webinar account
Answer the additional questions and select Save.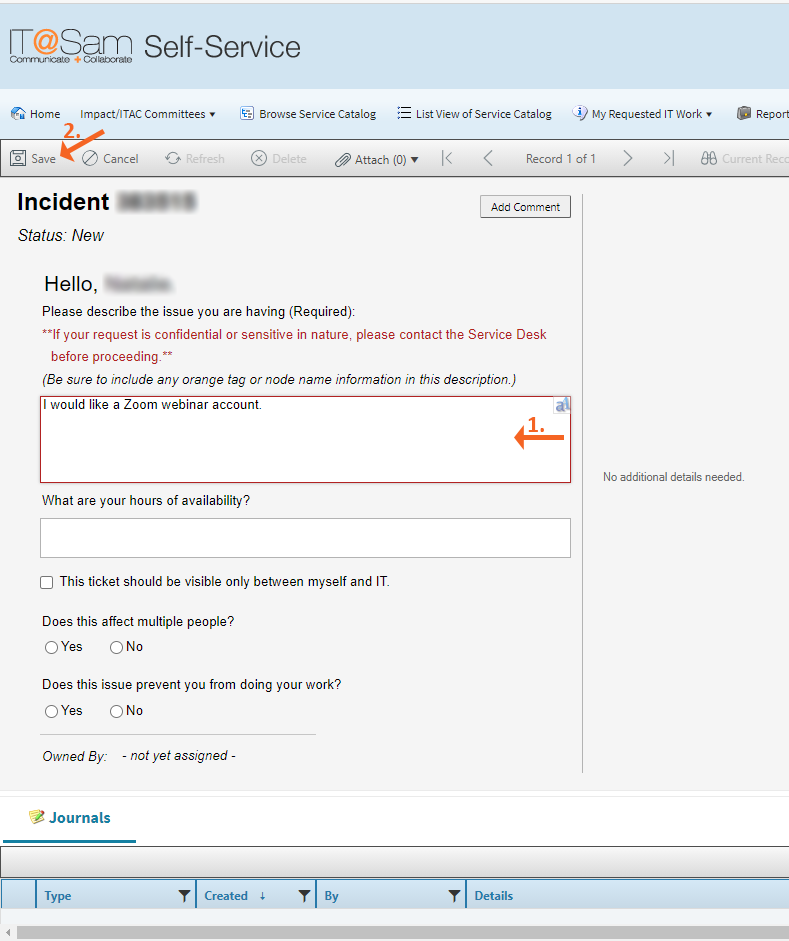 The IT@Sam Service Desk will review the request and get in touch with you with additional information.