2021 3 MINUTE THESIS WINNERS
Grand Champion
Beata Krembuszewski: Fighting the Opioid Crisis Using Positive Psychology
Runner Up
Ya-Chih Cheng: Are you sure that is Marijuana?
People's Choice
Teria Goodwin-Pierce: Forensic Taphonomy
---
3 Minute Thesis Competition
Three Minute Thesis (3MT®) is a research communication competition developed by The University of Queensland (UQ). Graduate students have three minutes to present a compelling oration on their thesis and its significance. 3MT is not an exercise in trivializing or "dumbing down" research, but rather challenges students to consolidate their ideas and research discoveries to present concisely to a non-specialist audience.
Whether you're trying to raise capital, cold call or network, it's essential to have an elevator pitch, especially when describing your research. 3MT® is a competition that helps graduate students develop their verbal communication skills and helps all people understand the importance of research and how it positively affects our lives. Students, you have 3 minutes to content, clarity, and cash. Ready, set, go…
---
Registration Closed
---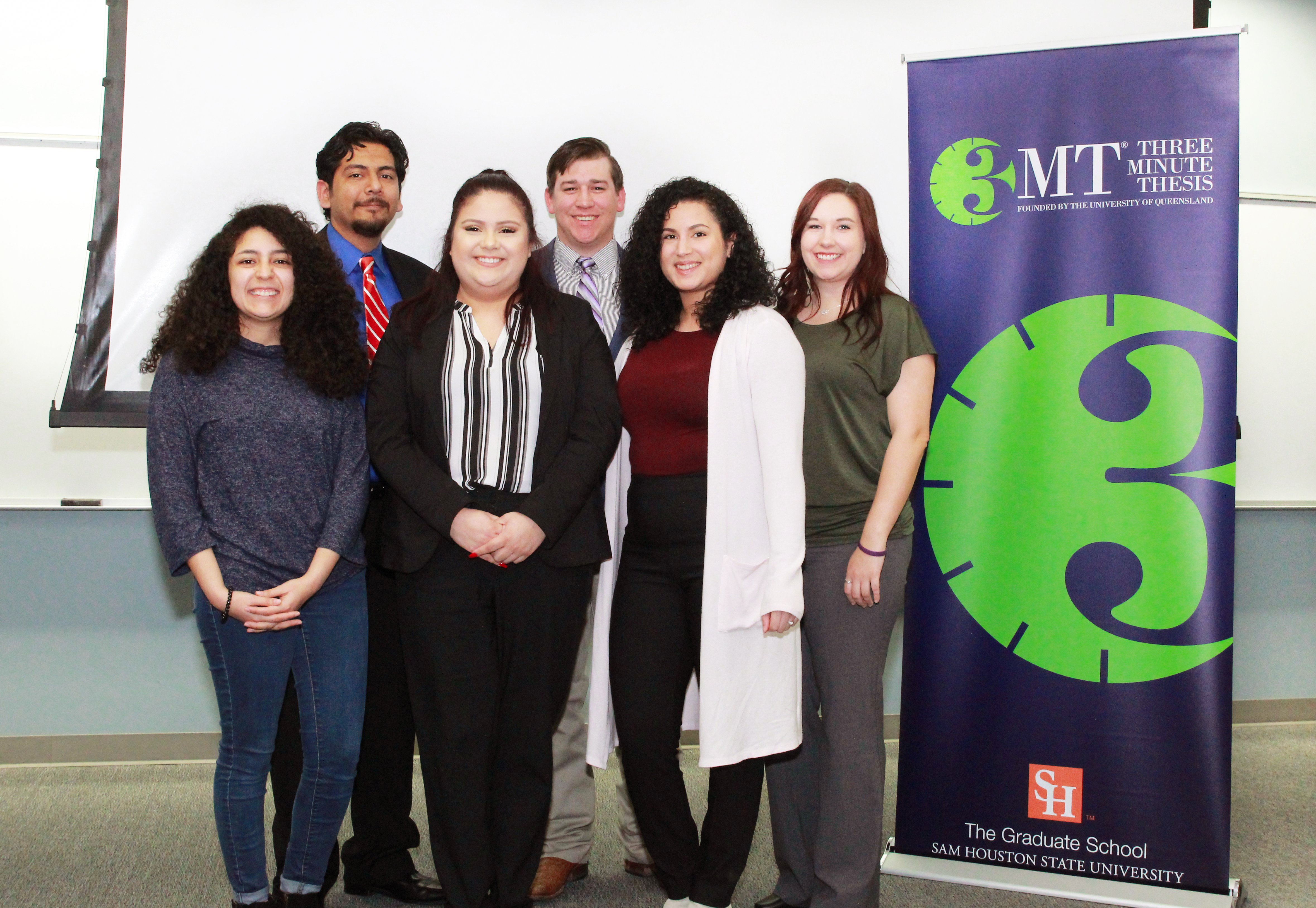 Registration opens October 1st.