Graduate Exploration Week
The Graduate and Professional School is excited to announce our upcoming Graduate Student Exploration Week. See below for details and registration for events will open soon.
2023 Graduate Student Exploration Events
How do I get my Grad Application fee waived? Register and attend one of three events to be eligible to have your application fee waived.
*To be eligible you must register and attend for Grad 101, Grad Fair, or Graduate School Quick Connect*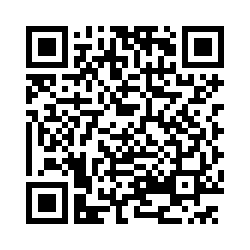 ---
Day 1 - Monday, October 2nd
Kick-Off Event / Open House - enjoy coffee, hot chocolate, and donuts, sit and talk with the TGPS staff, and tour our building, win prizes
Grad 101 - Lowman Student Center, RM 230 - 3:00 pm - 5:00 pm - Learn what about the benefits of attending graduate school and hear from university departments on how they can help you stay at SHSU.
---
Day 2 - Tuesday, October 3rd
Graduate Resource Fair - Lowman Student Center - White Ballroom - 11:00 am - 3:00 pm. - If you are thinking of attending graduate school then this is a prime opportunity to meet the SHSU colleges and see what graduate degrees they offer. Looking for a graduate degree not offered at SHSU, no problem come meet with recruiters from the surrounding area. Do not forget about Law School, come meet South Texas College of Law Houston and see what they can offer.
---
Day 3 - Wednesday, October 4th
Graduate School Quick Connect - Lowman Student Center - White Ballroom - 1:30 pm - 3:00 pm
Are you looking for someone to answer questions about the benefits of grad school and how it can help you? Are you looking to connect with a mentor? Then the Speed Networking Event is right for you. Even if you are not sure, come network and meet new leaders in our community and at SHSU.
---
Day 4 - Thursday, October 5th
Graduate Applications - Online Session - 12:00 pm - 1:00 pm - learn about how to properly submit an application to graduate school
Close Out Celebration Event - TGPS Bldg - 3:00 pm - 4:30 pm - Now that you have attended all the events, why not learn how to submit your grad application? Sign up for this online presentation. Lastly, come help us close out this great week at the Graduate and Professional School by enjoying games, food, drinks, snow cones, and a chance to spin the prize wheel.