Graduate Student Appreciation Week
Each spring, we celebrate the contributions and accomplishments of more than 2,800 graduate students at Sam Houston State University, spread out over 56 master's programs and 8 doctoral programs by hosting programs specifically for them throughout Graduate Student Appreciation Week. Events are open to all graduate students (unless otherwise noted) free of charge. Descriptions of this year's events are below.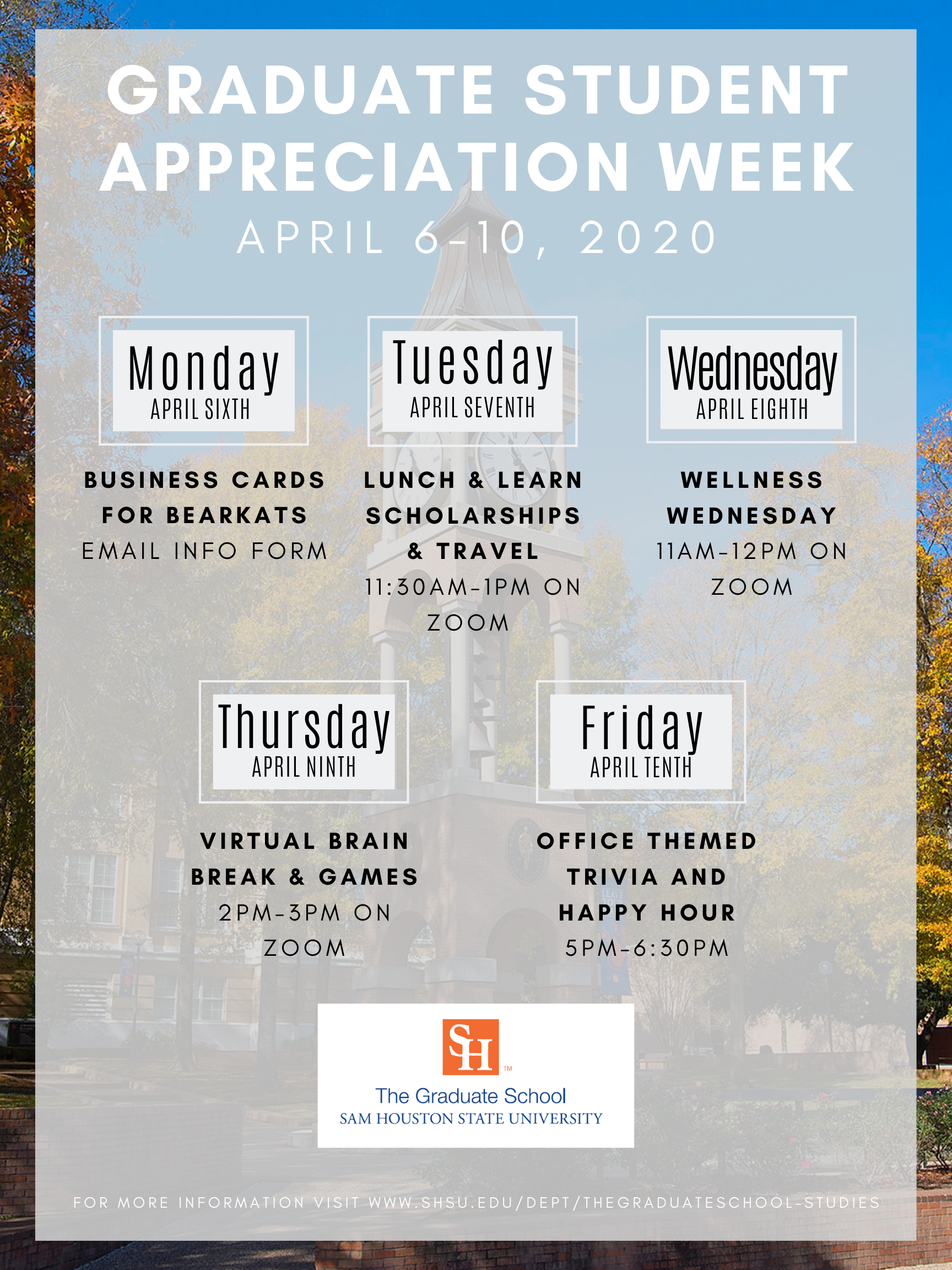 2020 GSAW Events
Monday, April 6th
Business Cards for Bearkats
All Week
Need business cards for social networking? Click here for the form. Please email form By Friday, April 10th to thegraduateschool@shsu.edu.
Tuesday, April 7th
Lunch & Learn: Scholarships and Travel
11:30am-1:00pm on Zoom
Join us to learn more about scholarships for graduate students as well as travel scholarships.
Wednesday, April 8th
Wellness Wednesday
11:00am-12:00pm on Zoom
A mental health counselor will give you tips on how to de-stress and tips for self-care.
Thursday, April 9th
Virtual Brain Break and Games
2:00pm-3:00pm on Zoom
Join The Graduate School for a study break and a fun card game.
Friday, April 10th
The Office Themed Happy Hour and Trivia
5:00pm-6:30pm on Zoom
How well do you really know The Office? Test your skills with us as The Graduate School host The Office trivia and an Office themed happy hour!