Payment Plans
We allow students and their authorized users to spread out payments for tuition and other eligible expenses for Fall and Spring semesters. Payment plans are optional and come at a low cost to enroll. Once enrolled, you'll make installments in lieu of a lump sum payment.
Eligible Expenses
Payment plans can be used to spread out payments for the following.
Tuition & Fees
On-Campus Housing
Meal Plans
Annual Parking Permits
Bearkat Bundle & COM Textbooks
Foreign Student Insurance
Cost to Participate
$30 per semester non-refundable enrollment fee
$25 non-refundable fee if a payment is returned or late
For more information, read the Payment Plan Contract.
How to Enroll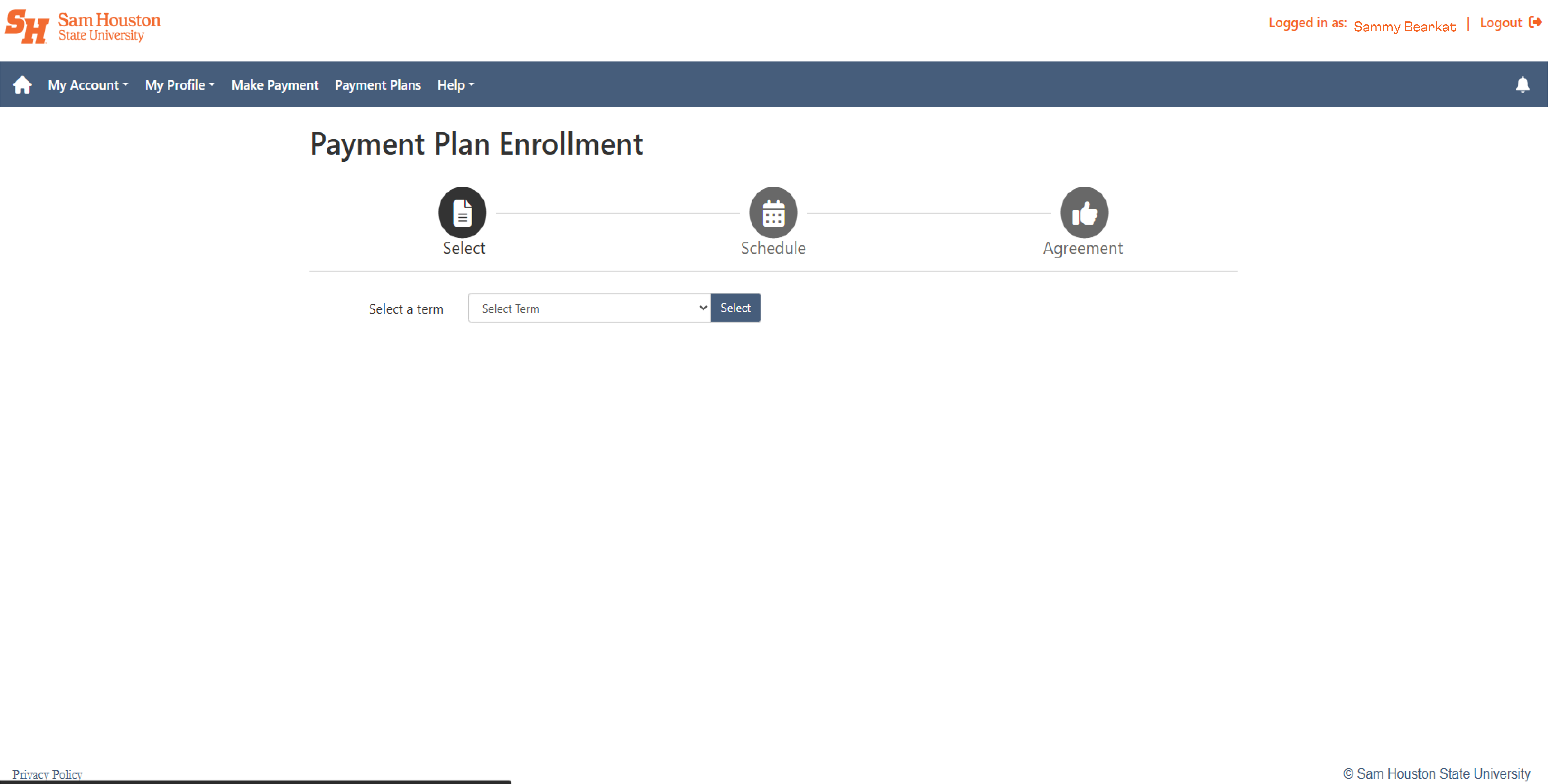 Step 1
Login to your university account, then select Payment Plans.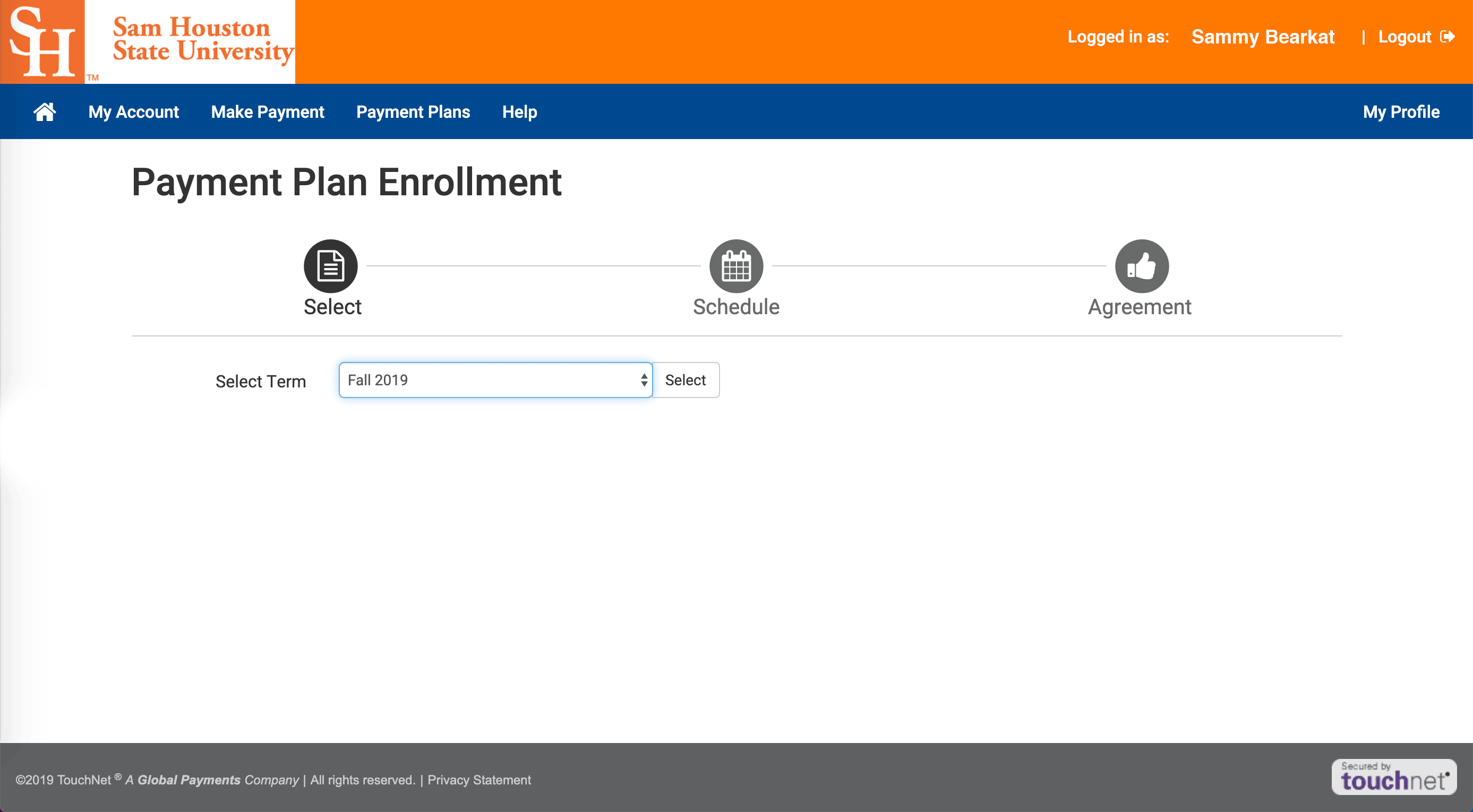 Step 2
Select the desired semester in the dropdown, referred to as Select Term, then click Select.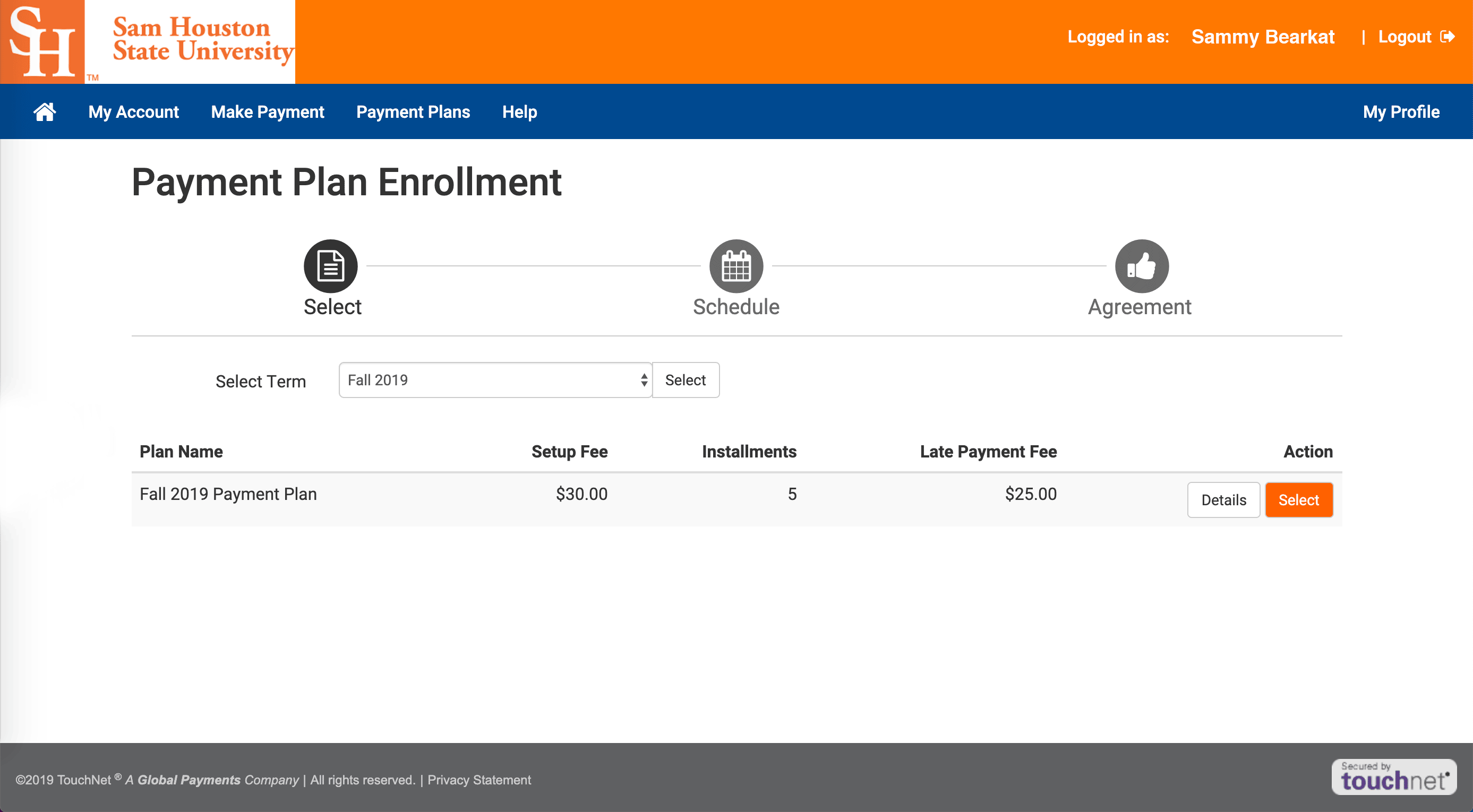 Step 3
Click the Select button to the right of the plan.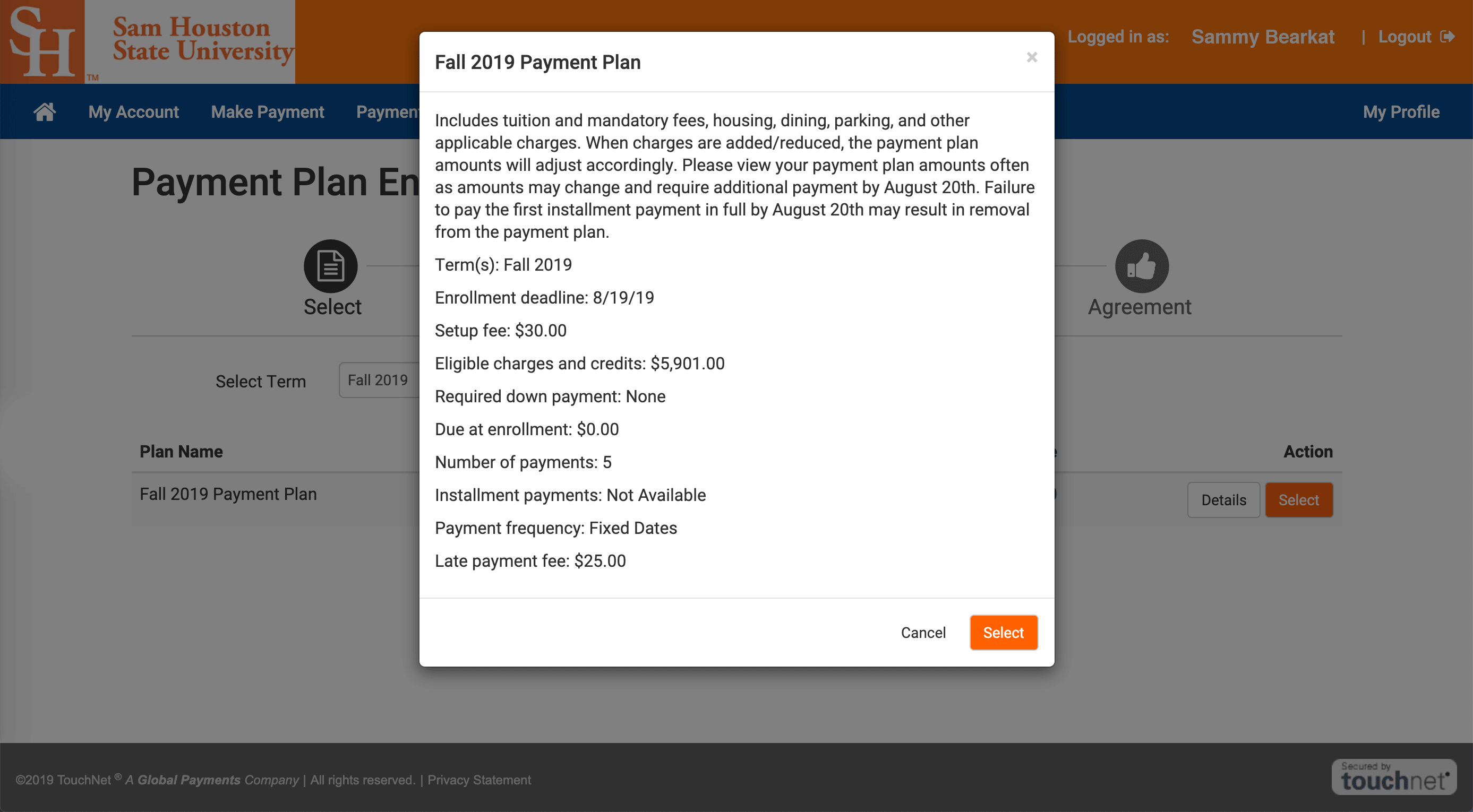 Step 4
Information will appear in a popup. Review details and click Select.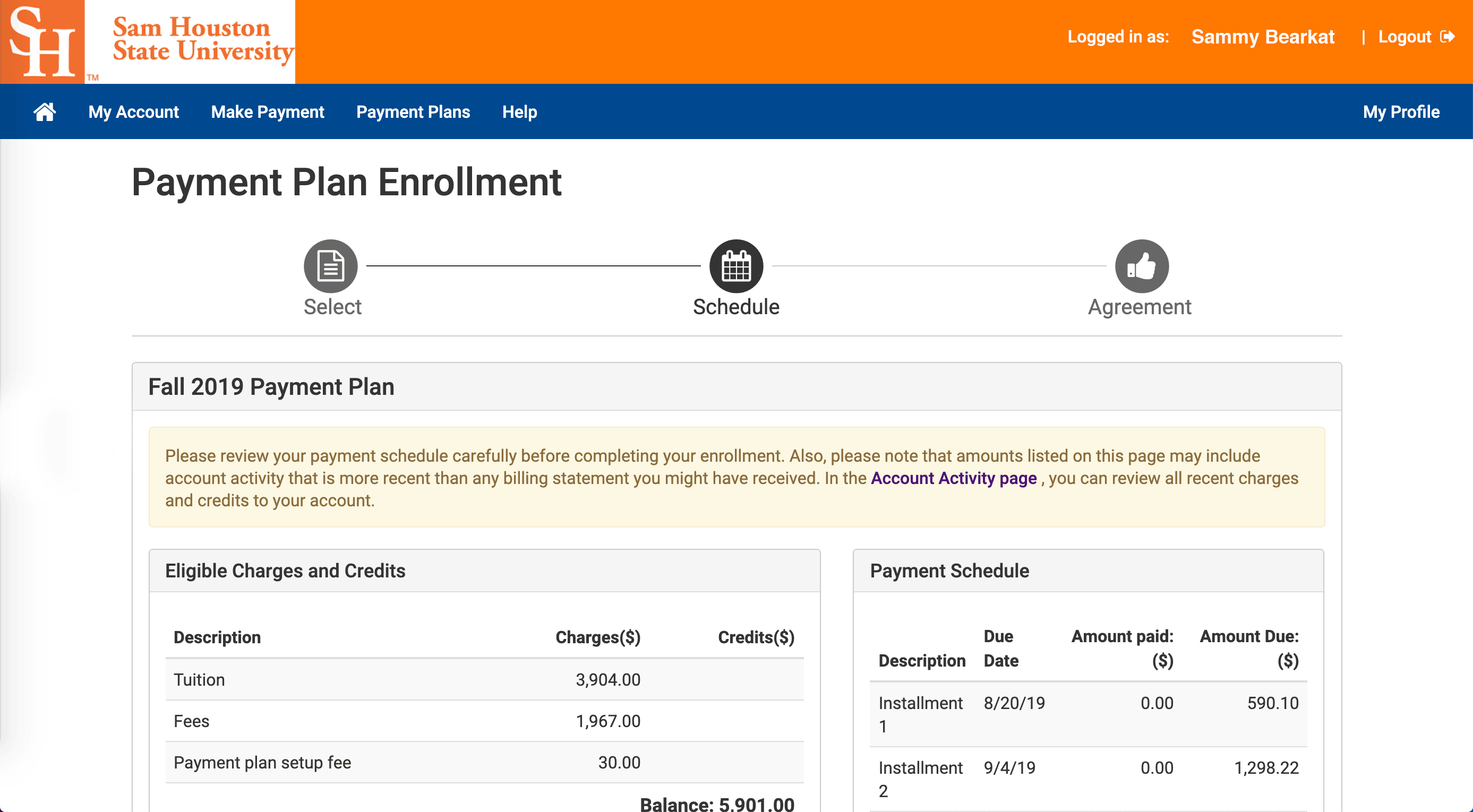 Step 5
Review plan details.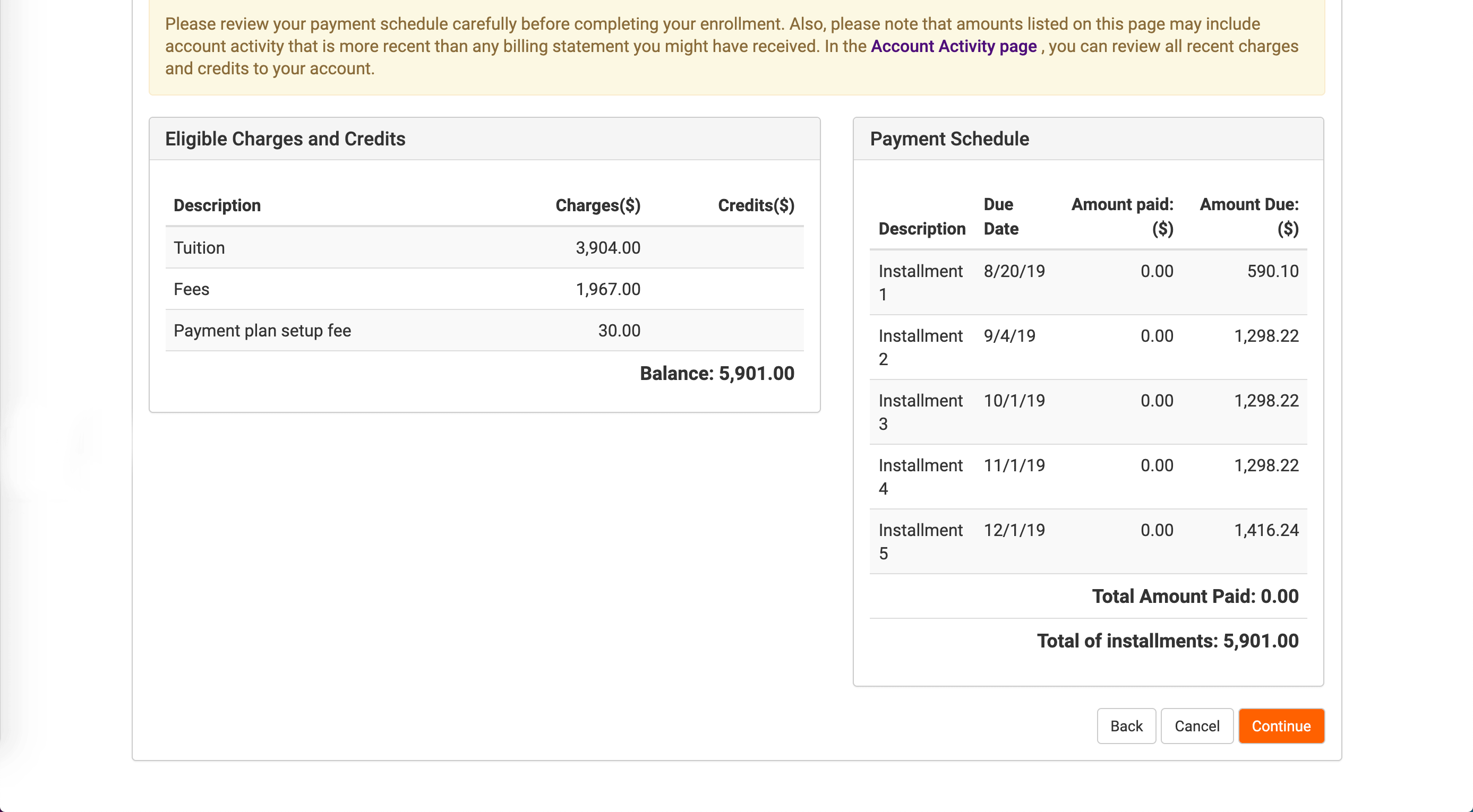 Step 6
Click Continue located at the bottom of the screen.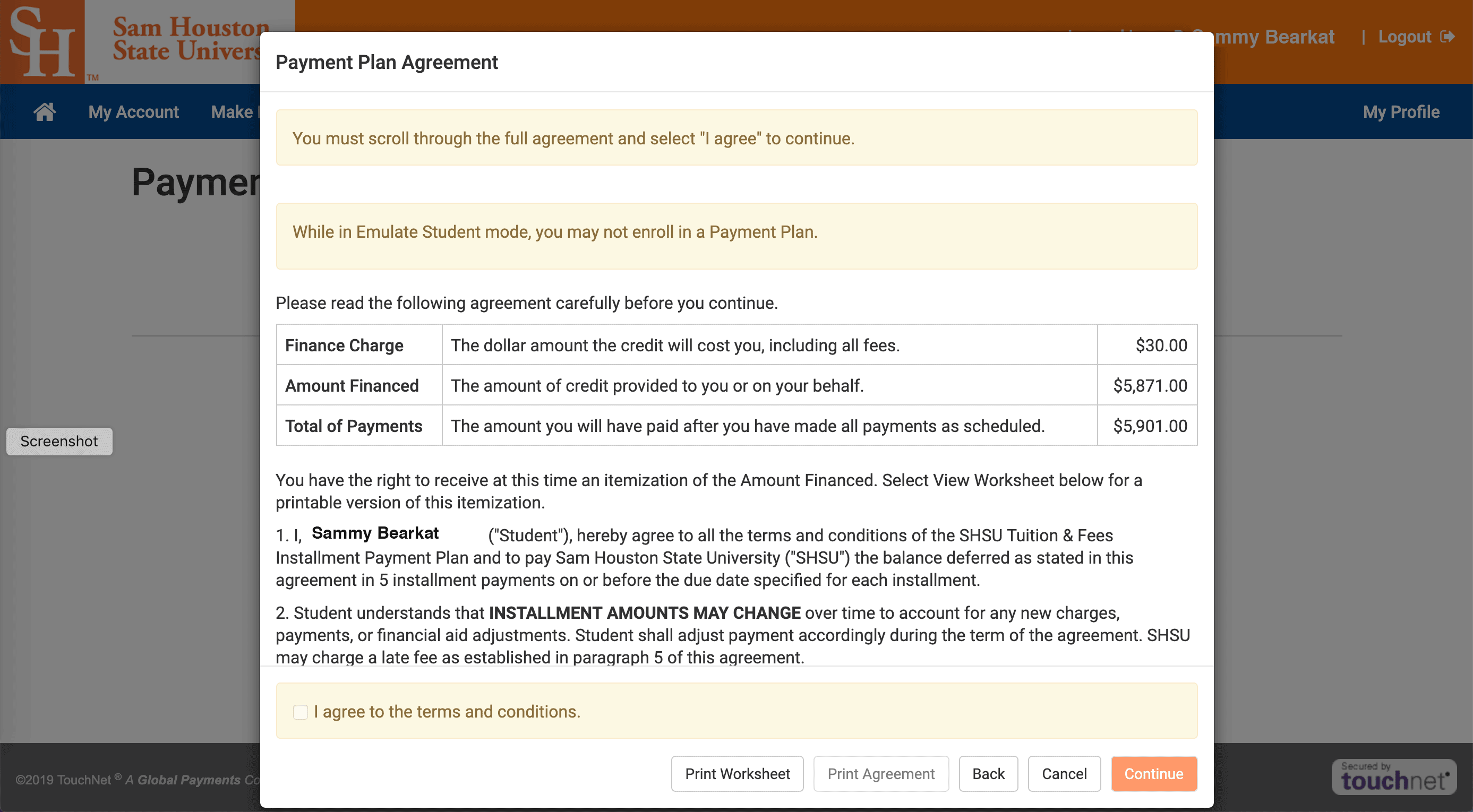 Step 7
Check the box to agree, then click Continue
Confirmation Screen
Once you see the confirmation screen, you're done! If you don't see the confirmation screen, please review these steps again.
Using Estimated Financial Aid
Estimated Financial Aid will not reduce payment plan balances immediately. Payment Plan balances will be reduced when Financial Aid pays/disburses to student accounts. Check your account during the applicable week to confirm your aid has disbursed/paid to your account.
When is financial aid applied?
Financial aid disbursement occurs approximately 10 days before the first class day.
How does it work?
Once aid disburses it will pay your installments off in order until there is no remaining aid left to cover an installment payment. Please review your account often to see when the next payment is due on your account, as amounts may change and require additional payment.
How is it calculated?
The "Credits/Anticipated Credits/Estimated Aid" calculation assumes full time status. Amounts are subject to change, due to (but not limited to): enrolled credit hours, repeat hours, Satisfactory Academic Progress, and/or taking classes not on your degree plan (DegreeWorks). Any adjustments may result in a balance due. Balances may impact your schedule if payment is not met by the established deadline.
For more information, see Financial Aid.