Wellness for Your Body and Mind
August 25, 2021 | 3 Min Read | Written by Katrina Thornton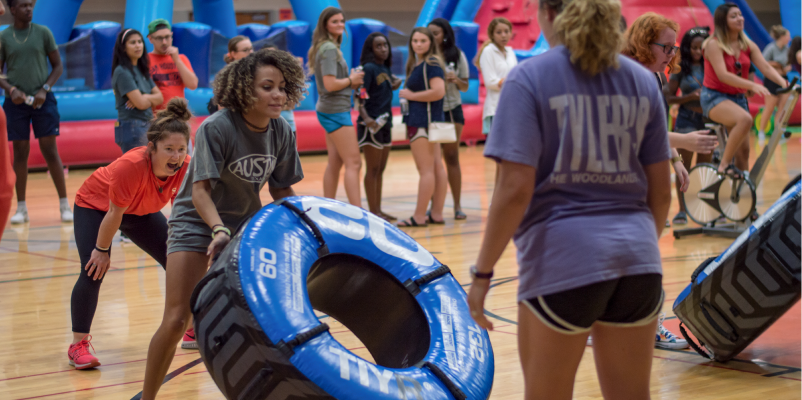 Being a Bearkat means being part of a community that strives to help you succeed in all aspects of life – academically, personally, and professionally. Our excellent faculty and support services are available to help you succeed in the classroom while campus resources help you stay healthy – both body and mind.
Succeed in all Aspects of Life
A Healthy Mind is a Happy Body
With your busy schedule as a college student, it's important that you stay in tuned with your body. If you're starting to feel sick, get help quickly so you can recover sooner and get back to acing your classes!
The Student Health Center (SHC) is an on-campus primary care, outpatient clinic that provides enrolled students with preventative care services, a women's health clinic, laboratory testing, a pharmacy, and dental services.
Clinic visits are covered as long as you are paying the medical services fee each semester. You may have additional charges for any laboratory testing, pharmacy charges, and any procedures or supply charges. And the good news is any fees are charged directly to your SHSU account, so you don't have to worry about paying at time of service.
The SHC also offers dental services (not covered by the medical services fee) at an affordable cost, and you can get your teeth cleaned and checked right here on campus! If you're interested in getting dental insurance, check out the SHSU student dental plan.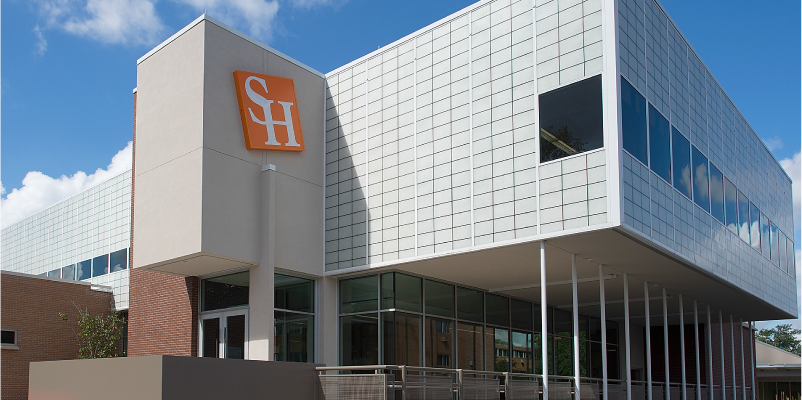 Nutritional Wellness
Keeping your body healthy and happy means getting the right foods and nutrition your brain and body need to function at full capacity.
There's no need to worry about getting enough to eat as a college student. You can get quality and nutritious meals from the Food Pantry during distribution days. The student-led Food Pantry was created to serve SHSU students who struggle with food insecurity and to educate the public about food insecurity. Follow the Food Pantry on Twitter to stay up to date!
Also, as a registered student, you can get free consultation about nutrition through the Nutrition Education Program. This program was developed through a collaboration between the Rec Center and the Dietetics master's program to offer complete wellness and nutrition information to the university community.
Meet with a Dietetic Intern, get your macros calculated, or learn more about nutrition through the Nutrition Education Workshops.
Let's Get Physical!
Maintaining a healthy body also means staying active and exercising regularly. The SHSU Rec Sports Center has amazing facilities to keep you active.
Take a dip in the RSC pool, get pumped at the free weights, tone up with the weight machines, or climb on the indoor rock wall. You can even grab some friends for a friendly game of indoor basketball or racquetball or go outside to play tennis or sand volleyball.
Interested in more competitive games? Check out Intramural Sports and work as a team to compete against other on-campus teams, or join a Club Sports team and challenge other schools for victory.
Not all activity has to be working out at a gym or playing sports. You can take a walk on the campus walking route (just look for the signs), or take a short walk to and around the Sam Houston Memorial Museum grounds.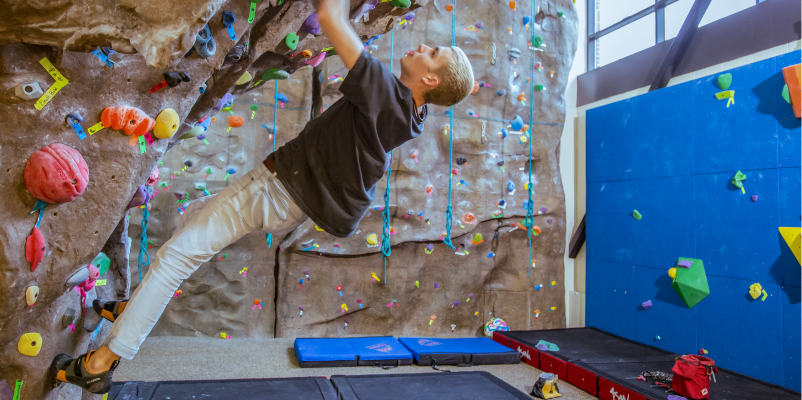 Maintain a Healthy Mind
College life is a change for everyone, and sometimes it can feel a bit overwhelming. The SHSU Counseling Center is here to help by providing individual, couples, and group therapy to currently enrolled students as well as other services.
We understand you're busy with class, work, and other responsibilities, and sometimes your schedule or life makes it hard to get in-person therapy. The Therapy Assistance Online program provides convenient access to services. Here you will find engaging videos and skill-building exercises to help overcome anxiety, depression, and other common concerns.
---
Related Links
Gaining Life Skills: Money, Job, and Things You May Not Know