Student Success in the Classroom
Services and resources available to you as an SHSU student
August 18, 2021 | 6 Min Read | Written by Katrina Thornton
Take advantage of all the student resources here to help keep you successful and on track to graduate.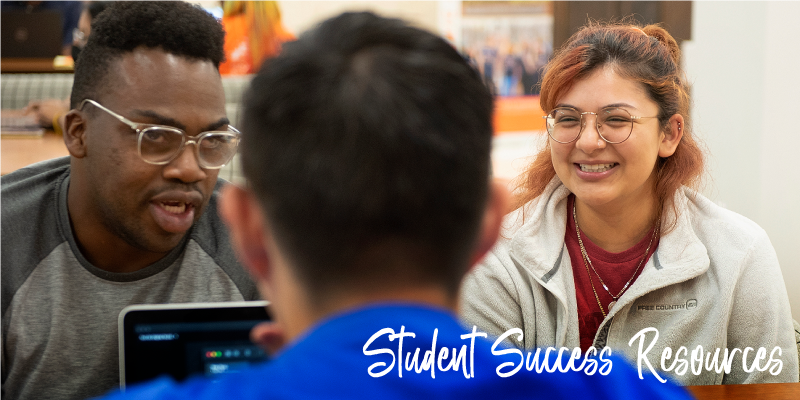 Sam Houston State University is dedicated to your success. We want to help you navigate through college life and see you reach your goals. We do this by offering a wide variety of academic resources, including library services, tutoring services, and mentoring support, to all our students, even if you're pursuing an online degree program. Check out the many resources below to help you succeed at SHSU!
Chart Your Path to Graduation

There's no worse feeling than not knowing what to do, especially with figuring out what courses you should take each semester. Enter the Student Advising & Mentoring (SAM) Center. Academic advisors are standing by to help you plan your academic journey to graduation.
Schedule an appointment (in-person or virtual) to meet with an academic advisor so you can avoid taking unnecessary credits, prevent stressful semester loads, and stay on track to graduate.
Concerned about your GPA? Check out the SAM Center's GPA Tools to help you maintain, improve, and calculate your GPA. Contact the SAM Center at samcenter@shsu.edu or 936-294-4444 for assistance.
Strength +10: Asking for Help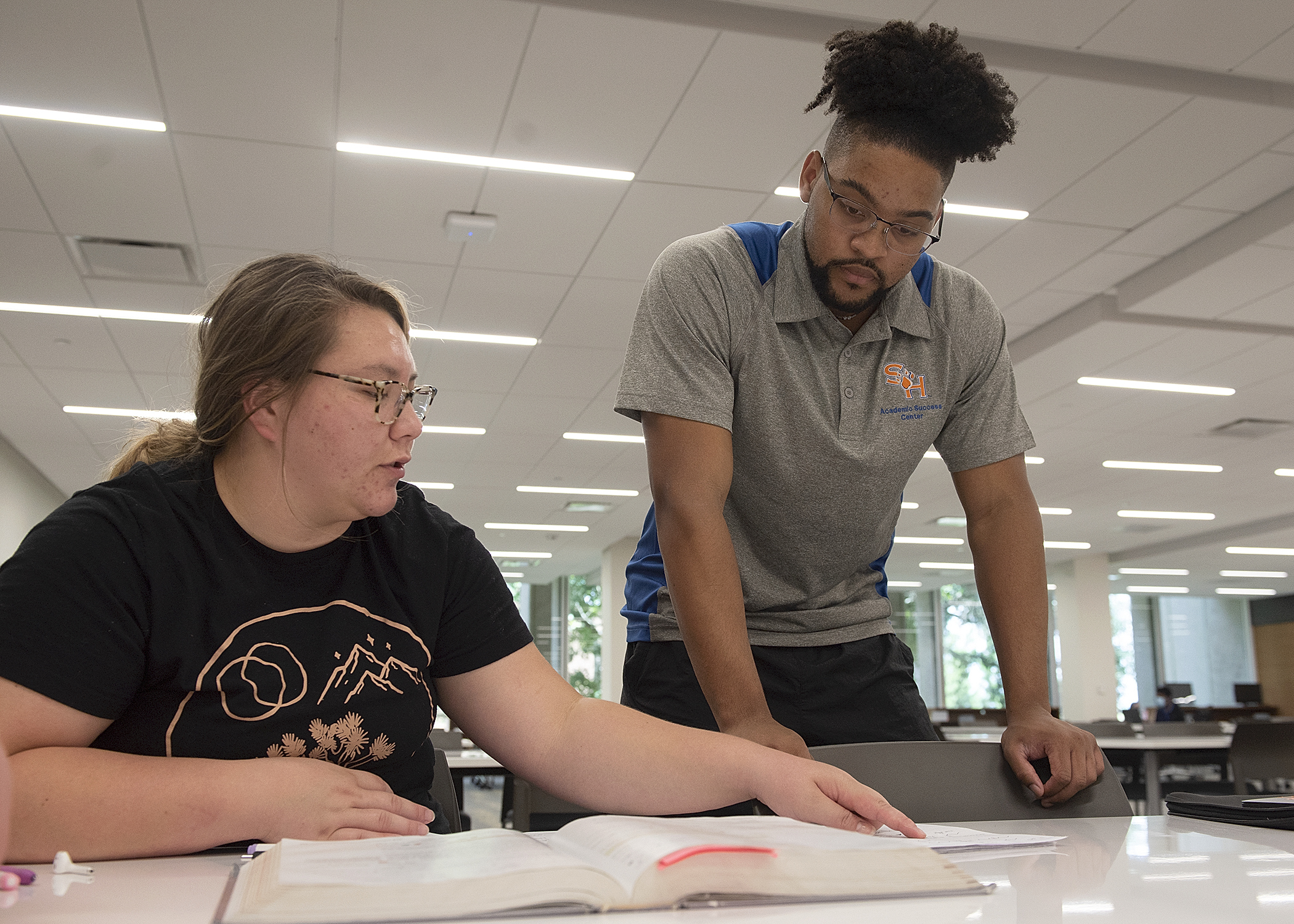 It is well known that college classes can and will be hard. (Good luck to everyone taking calculus!) There is so much more reading, studying, and research to be done. But the best part about taking classes is the support SHSU provides to help you survive them. As a student, you have access to the Academic Success Center (ASC) where you can get tutoring for classes in writing, humanities, math, sciences, and language – at no additional cost.
And if you need help in another subject, they can point you in the right direction!
Another great feature of the ASC is the Peer Mentoring. Peer Mentors have been where you are. They are students who were once unsure on how to navigate college life or have struggled with a class. With the help from ASC, these seasoned Bearkats are masters of being successful in the classroom and can help you learn study skills and time management, use university services, and much more.
Another helpful resource is First Year Experience (FYE), which provides services to help you transition to college life. One such service is UNIV 1101, a first-year learning frameworks course designed to help you adapt to college life - explore career paths, connect with peer mentors, discover campus resources, and help develop skills necessary for success. Other FYE services include New Student Convocation and the Common Reader Program.
A More Modern Book Repository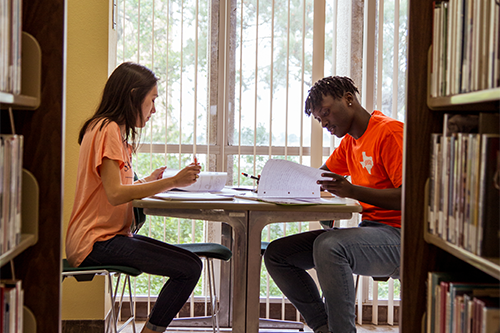 The Newton Gresham Library (NGL) is more than the standard library one might imagine. SHSU's Library has welcoming architecture and large floor-length windows to bring in natural light. With individual study desks and study rooms for two-person and larger group study, the library is the place on campus for quiet, focused study time.
The primary goal of the NGL is to serve the research needs of the Sam Houston State University community; the secondary goal is to keep you engaged with reading!
The NGL houses a diverse array of quality printed books, digital collections, microforms, microfiche, phonograph records, videotape, and newspapers. Not just media for academic use, the library also has fiction and new release books for personal reading, current periodicals, and children's literature. The library even has a video recording studio! Or take a break from your studies with the library's game collection.
Need to write a research paper? Check out Engine Orange to find books, articles, films, and other media housed in the library or accessible online or through interlibrary loan. Engine Orange is a great place to start for all your research needs!
You also don't have to be on-campus! Online students still have significant access to the SHSU library's resources and services. But if you ever find yourself near Huntsville, you should definitely stop by campus and visit the library!
Also, check out the NGL's blog "Out of the Box!" which showcases the treasures of Special Collections, Digital Collections, and University Archives of SHSU.
Other Academic Resources Available
Dean of Students Office
Helps students with individual or group crisis, facilitates requests for student absence, assists with navigating campus procedures, and serves as an advocate for students, when needed.
Services for Students with Disabilities
Provides accommodations for students with disabilities to reach their full potential through a supportive and inclusive environment by providing access to:
Adaptive technologies
Testing accommodations
Alternative format textbooks
SHSU Print Services
Provides state-of-the-art, cost-effective printing options for a wide range of materials, including brochures, posters, magazines, flyers, and more, for all your course-related needs. Need to print a large poster for a presentation? Contact Print Services. Need a flyer for a class survey project? Contact Print Services. Need a senior thesis paper bound? Contact Print Services!
---
Related Links
Gaining Life Skills: Money, Job, and Things You May Not Know
Wellness for Your Body and Mind