A Great Name in Leadership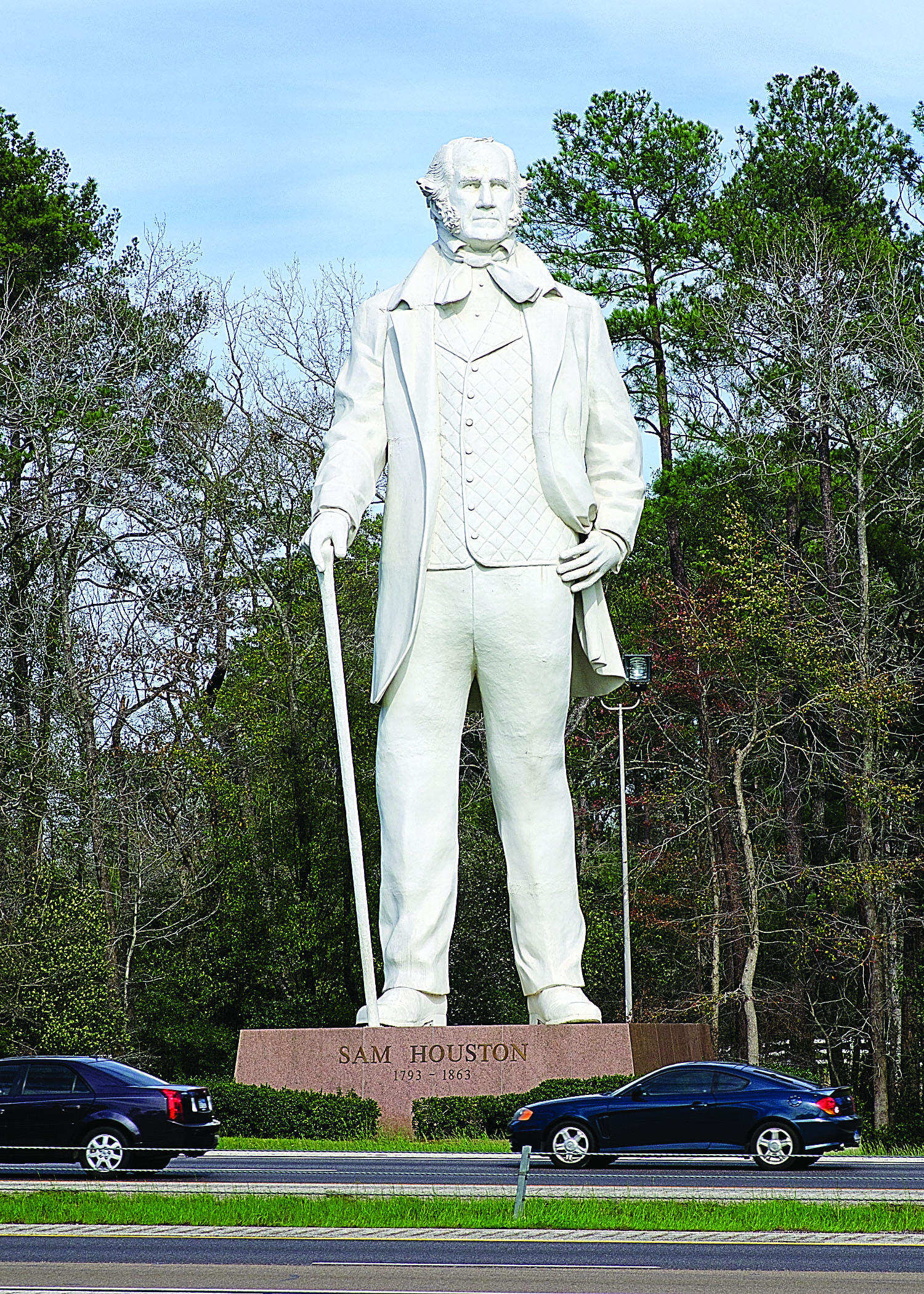 Greeting travelers along one of the state's main thoroughfares stands the world's tallest statue of an American hero. If ever there lived a Texan worthy of this larger-than-life distinction, it is the military and political leader, General Sam Houston.
Perhaps more than any figure, Houston personifies the true spirit of Texas: brave, ambitious, generous, unpredictable and most significantly, a born leader.
When he came to Texas in 1832, many recognized Houston's capability for leadership, but few would have guessed just how vital a role he would play. It was in Texas where everything came together, according to Texas State historian, Bill O'Neal.
"Sam Houston radiated leadership," O'Neal wrote. "Physically imposing and a man of powerful convictions, Houston gravitated to leadership roles throughout his adventurous life."
---
"A leader is someone who helps improve the lives of other people or improve the system they live under." — Sam Houston
---
During the Texas Revolution is where O'Neal says all of Houston's leadership qualities—courage, decisiveness, powers of persuasion, physical stamina, military experience and willingness to shoulder vast responsibilities—were mined to their fullest extent.
Since 1937, the Sam Houston Memorial Museum has celebrated and honored the life and times of the beloved general. Today, with help from state legislators and museum supporters, Mac Woodward, museum director, along with his team will continue sharing the story of Texas' greatest hero with a new state designation for the museum.
The 85th Legislature of the State of Texas recently approved a resolution introduced by Representative Ernest Bailes to recognize the museum and its many attributes as the Sam Houston Republic of Texas Presidential Library. The resolution honors Houston's contributions as a leader in shaping the state and serving as the first and third president of the Republic of Texas.
While Houston was a trailblazer who sought practical solutions to the problems of his time, his leadership values are as relevant today as they were in the 1800's. Those guiding principles are also apparent in the many people and accomplishments that comprise Sam Houston State University.
Woodward personally credits those values to the recent Regent Award he received from the Texas State University System.
"If people see dedication in me it is because I have had Sam Houston as an example to live by for years. He is someone to pattern and appreciate. I give a lot of credit to what I have done to the fact that I learn from his leadership daily," Woodward said.
Named in honor of a Texas legend's heroic leadership, it is no surprise that Sam Houston State University prides itself in producing leaders of excellence. From distinguished alumni who have led the way with significant contributions to their professions, communities and alma mater, to university programs and curriculum designed to produce the leaders of tomorrow, this issue of Heritage celebrates the many facets that make our university a great name in leadership.