Six Sam Houston State University alumni who have made significant contributions to their professions, communities and alma mater were honored at a gala event during the October homecoming festivities.
Recognized with SHSU Distinguished Alumni Awards were: Tom Freeman, Russell Gordy and Alan Tinsley. Dr. Melissa Alvarez-Downing received the Outstanding Young Alumna and Bill Baldwin and Carol Weller were honored as Service Award recipients.
2018 Service Award - Bill D. Baldwin '85
Owner, Boulevard Realty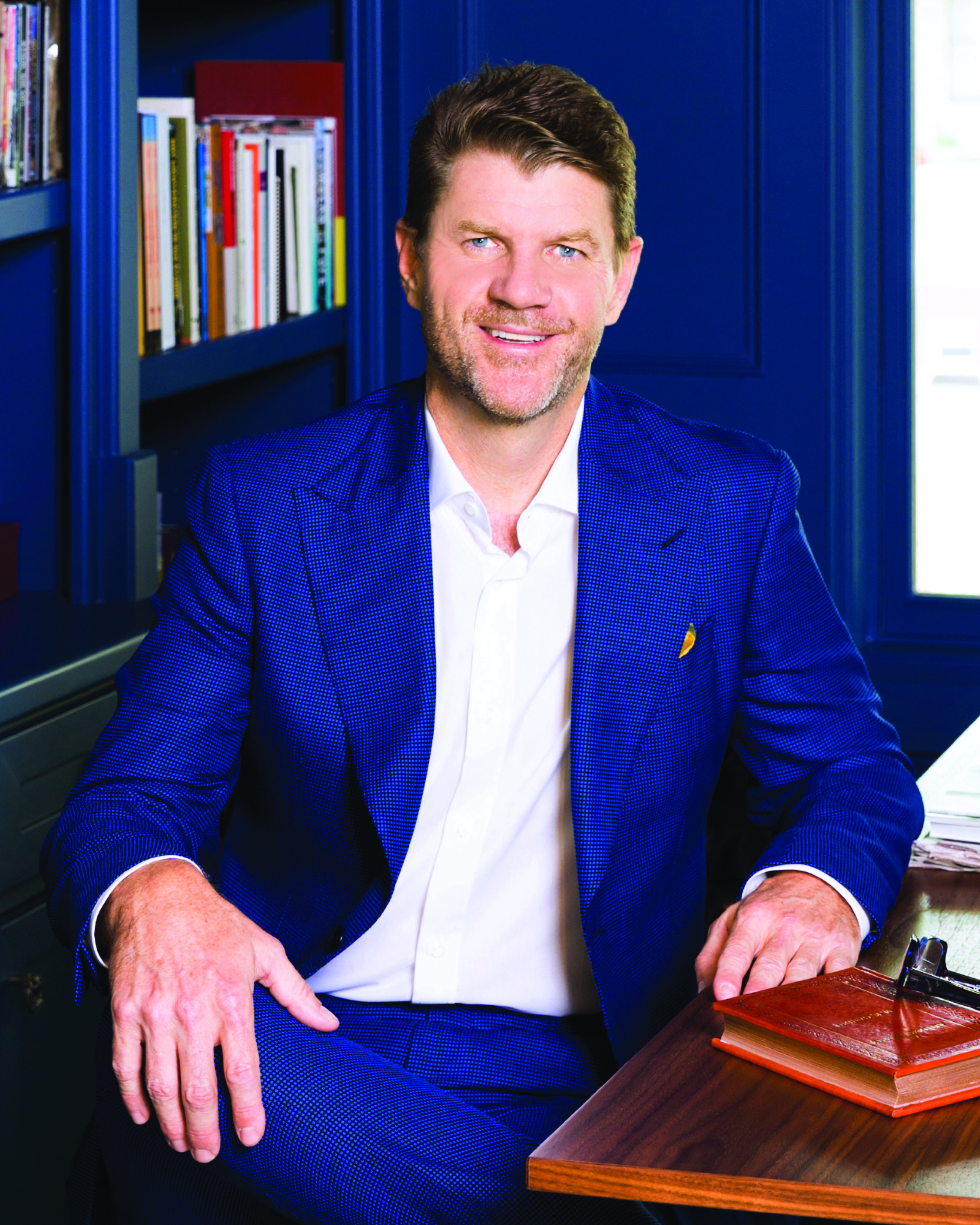 As a young college student, Bill Baldwin had already started to define his commitment to civic service. At 19, he was a member of the Huntsville-Walker County Chamber of Commerce. The Huntsville native also became the youngest person in Texas at the time to serve on a school board. Twice elected, he served six years for Huntsville ISD.
Between community meetings, writing for the Huntsville Item and working full-time, Baldwin earned a Bachelor of Business Administration in 1985. After launching his career as an entrepreneur in Huntsville and then Conroe, he eventually left his hometown roots to start anew in Houston.
Often described as the "Mayor of the Heights," Houstonians know Baldwin as the broker and owner of Boulevard Realty, recognized in Houston Business Journal's Top 25 Residential Real Estate Firms in 2017.
An ardent supporter of Houston's urban transformation, Baldwin was recently named to the City of Houston Planning Commission, an opportunity to serve that draws from not only his professional experience, but also his ongoing study of the city's ever-changing landscape.
However, it is his work in the aftermath of Hurricane Harvey which many see as true evidence of his devotion to Houston and his ongoing commitment to civic duty.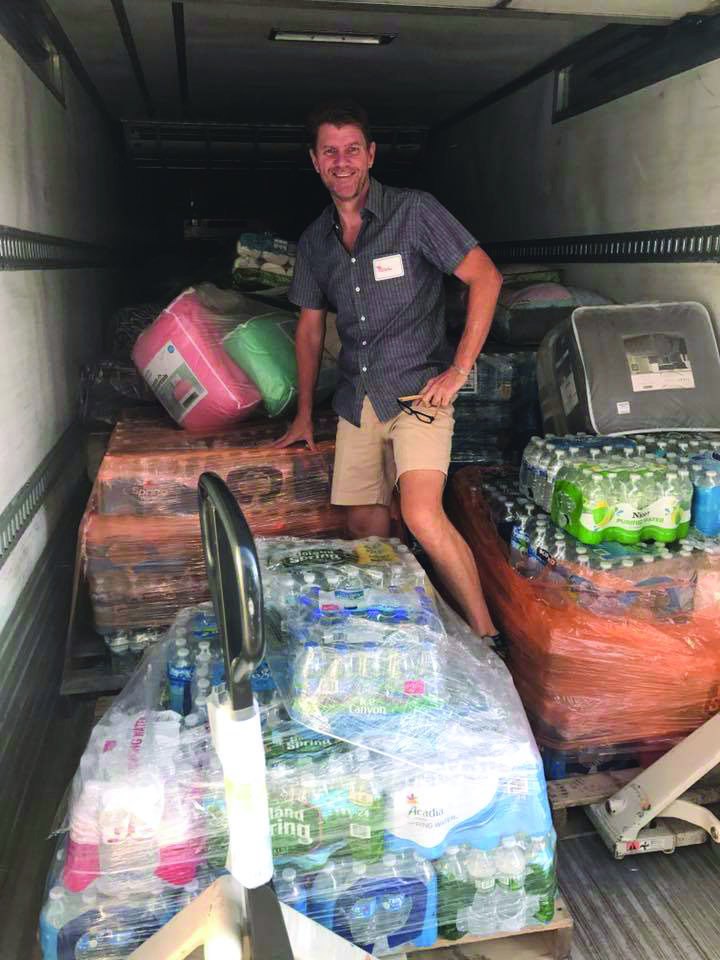 After Hurricane Harvey, Baldwin quickly stepped into an unexpected new role as volunteer coordinator, helping over 10,000 evacuees and sorting thousands of donations. During that time, Baldwin searched for solutions to avoid turning away the tremendous outpouring of donated items. He quickly established the Harvey Relief Hub to sort, store and disseminate contributions to flood victims.
While helping thousands of Houston-area families affected by Hurricane Harvey, Hurricane Irma struck Puerto Rico. It was then Mayor Turner called Baldwin to lead response efforts as the official City of Houston delegation to Puerto Rico. His tremendous and swift efforts made national news with features on NBC Nightly News, CNN and The Wall Street Journal.
An honored supporter of SHSU, he annually participates in the Houston-area Bearkats in Business events and is a member of the Alumni Association. In August 2018, he served as an SHSU commencement speaker.
At the end of the day, however, he is the proud father of two fellow Sam Houston State alumni; Ginger having attended graduate school and Richard recently earning his bachelor's degree.
2018 Service Award - Carol Hail Weller '69
Philanthropist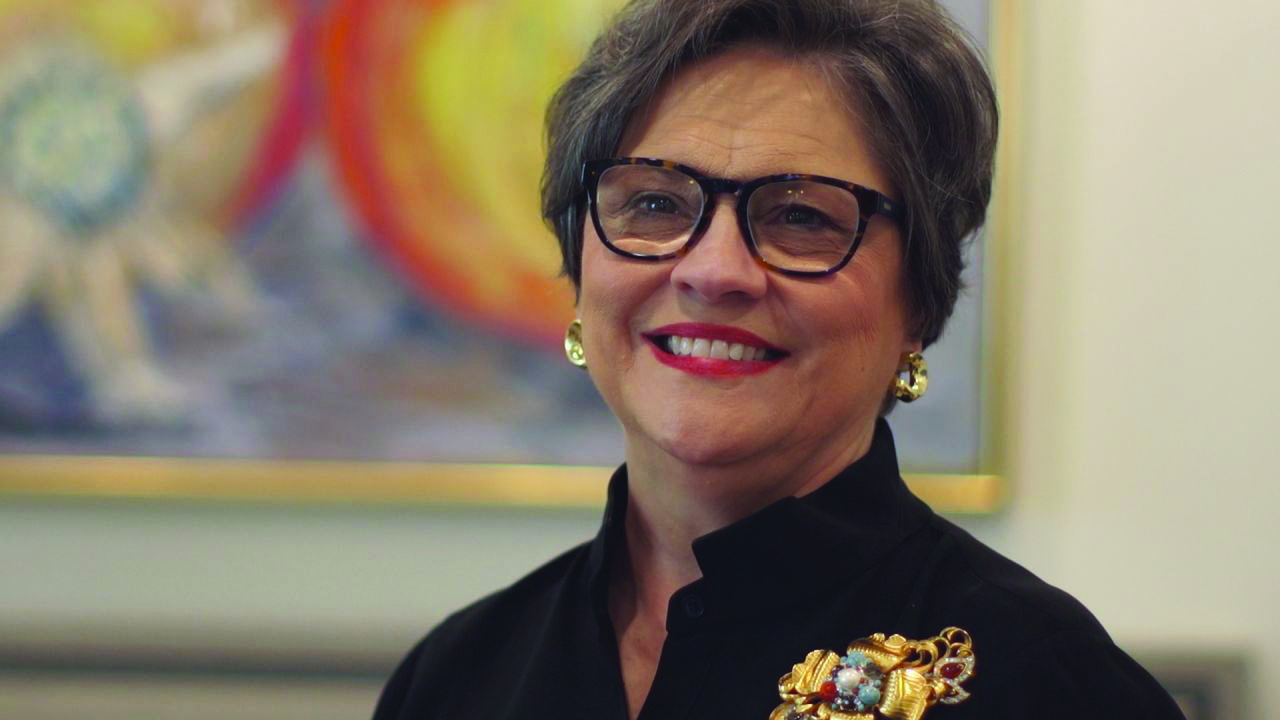 Growing up in Crockett, Texas, Carol Weller never imagined a future of traveling around the world after college. She attended nearby Sam Houston State University and joined Alpha Delta Pi before earning her Home Economics degree in 1969. However, shortly after graduating, she would meet her husband and start on a life journey that would encompass the globe.
Weller supported her husband's executive career while raising two children. Because of her husband's job, the family frequently moved across the United States and throughout the world, even relocating to Australia at one time. Along the way, Weller was more than content to submerge herself in the new communities the family called home. She not only dedicated her time and talent to school and community events, but even managed to support local nonprofit organizations. Each new relocation allowed Weller an opportunity to meet and help others.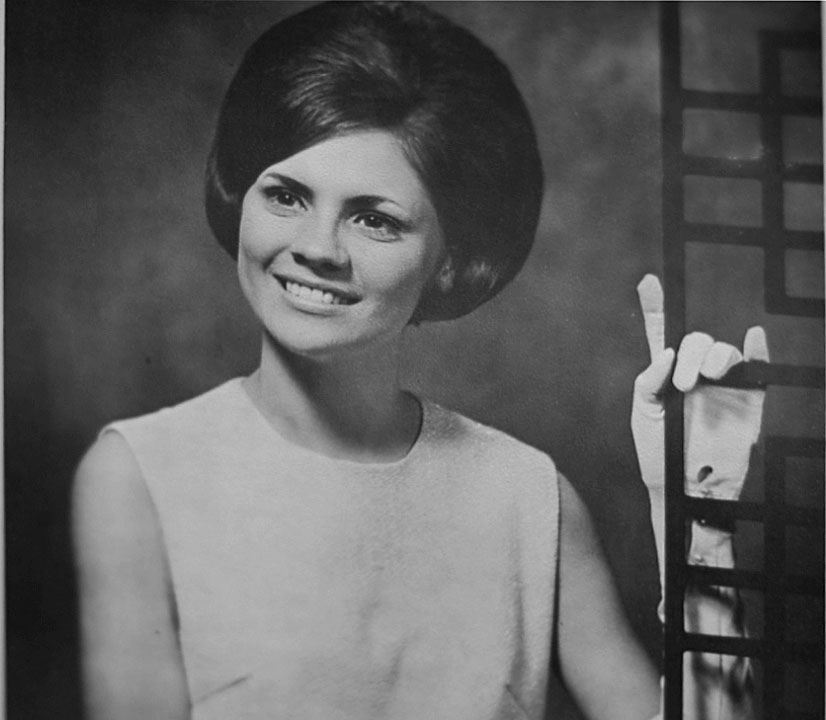 In California, it was a part of Los Angeles County, ridden with gang violence, where Weller found those who needed access to a quality education. Situated on "blood corner," in a building that was once a part of area crime, she lent her vision to establish a prep school to educate underserved children. Utilizing her philanthropic spirit and background in home decorating and remodeling, Weller conceived a new vision for a school facility and oversaw the entire project from site plans to project management to give the Harambee Prep School an official home. Additionally, her work on numerous charitable events raised more than $400,000 in operational funds for the school.
Weller's mission to improve the lives of others has positively impacted numerous organizations and communities well beyond day-to-day operations. Her service in California included active involvement in Feeding Those Who Feed Us—a nonprofit organization designed to address the needs of migrant workers and their children living in poverty. Other nonprofits that benefited from Weller's generosity include the Nestlé Adopt A School Program, a volunteer initiative building positive programs in schools and The Next Door, a ministry for women transitioning out of prison.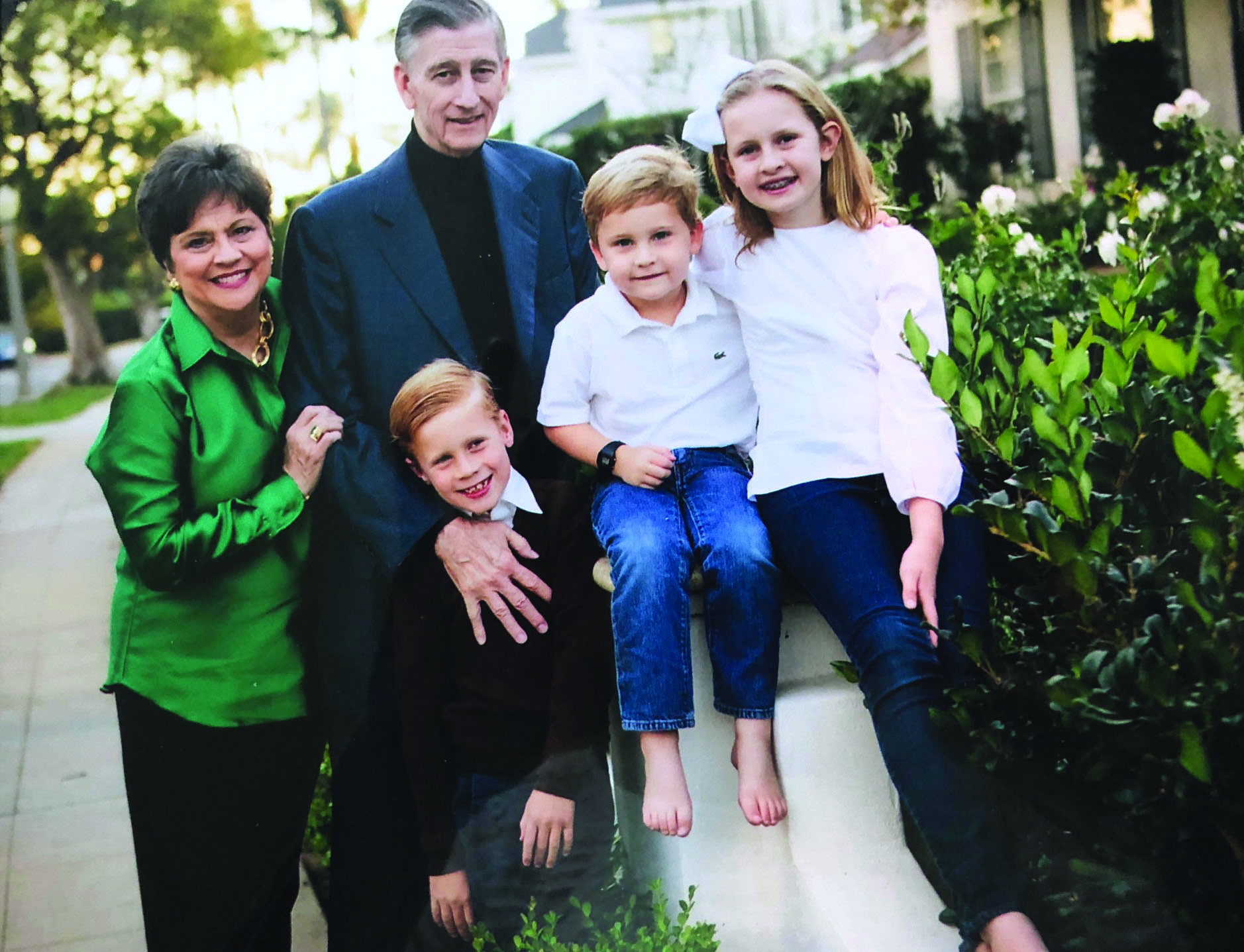 For her unwavering dedication to helping others, the City of Pasadena in California recognized Weller with a volunteer award. In Los Angeles, she was awarded for her civic service to the community. In Knoxville, Tennessee, the YMCA honored her as Volunteer of the Year, and nationally, the U.S. Congress House of Representatives presented her with the Prestigious Stewardship Award in recognition of her service achievements.
Beyond her life as a philanthropist, Weller has generously used her talents as a designer and general contractor to manage numerous renovation projects. As a seamstress, artist, painter and jewelry artisan, she has created and still creates numerous artistic projects to donate to fundraisers and charity auctions.
A life endowed member of the SHSU Alumni Association, Carol's significant support of the Alumni Association in recent years has provided a solid foundation for the future and continued growth of the Alumni Association. In addition, she is a member of the Executive Leadership Council for the "Share the Vision" Capital Campaign, Weller has been and continues to be a valued supporter of Sam Houston State.
2018 Outstanding Young Alumni -
Melissa Alvarez-Downing, MD '00
Assistant Professor of Surgery at Rutgers New Jersey Medical School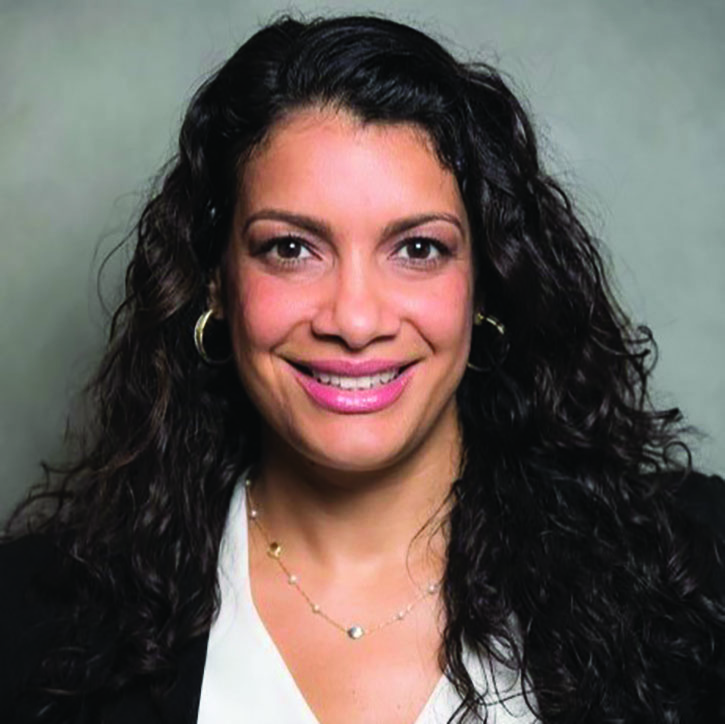 Most college students believe that they have the potential to effect positive change, but often question if they are on the right path. For Dr. Melissa Alvarez-Downing, she always knew her career path would lead her to help others.
Today, the mother of three is an Assistant Professor of Surgery at Rutgers New Jersey Medical School in Newark, New Jersey, specializing in colon and rectal surgery. One of the youngest surgeons in her field, she is truly a rising star according to her colleagues and credits Sam Houston State University professors for steering her trajectory.
Dr. Alvarez-Downing excelled in both science and sports from a young age. Taking honors classes through the Elliott T. Bowers Honors College, she was an Orange Key, ran cross country and track for all four years and graduated Magna Cum Laude with honors in 2000.
The path you take can have a significant impact on your destination in life, as Dr. Alvarez-Downing knows. She planned to earn a PhD in Chemistry, and then teach until faculty from the College of Arts and Sciences convinced her to consider a career in medicine.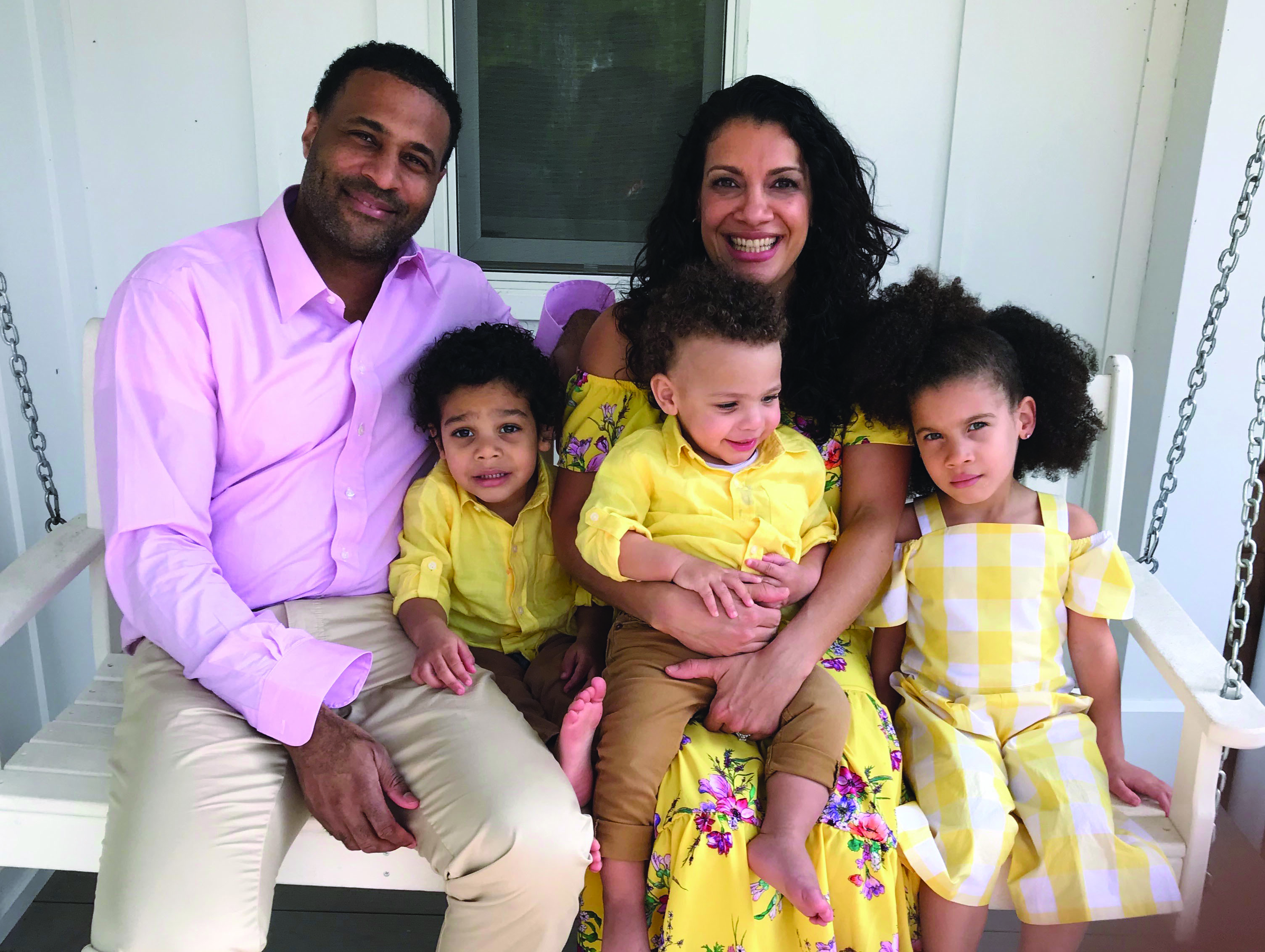 After graduating from SHSU with honors, Dr. Alvarez-Downing attended the prestigious Mount Sinai School of Medicine in New York City, and received Board Certification from the American Board of Surgery in 2011 and the American Board of Colon and Rectal Surgery in 2015.
Dr. Anne Mosenthal, chair of the Rutgers NJMS Department of Surgery commented, "She is well-trained and has a wonderful bedside manner. The patients love her, the families love her."
Dr. Anastasia Kunac, program director for Rutgers NJMS General Surgery Residency echoed those sentiments, noting that Alvarez-Downing is "both passionate and compassionate, caring for patients and their families with incredible enthusiasm," adding, "… I think for years to come she will be a role model."
"And, that is true of Melissa as an educator as well," Dr. Mosenthal added, "She is particularly interested in education and training the next generation, and that is what we are about here."
Dr. Alvarez-Downing is a life member of the SHSU Alumni Association and provides support to the Chemistry and Elliot. T Bowers Honor College.
2018 Distinguished Alumni - Tom E. Freeman '58
Entrepreneur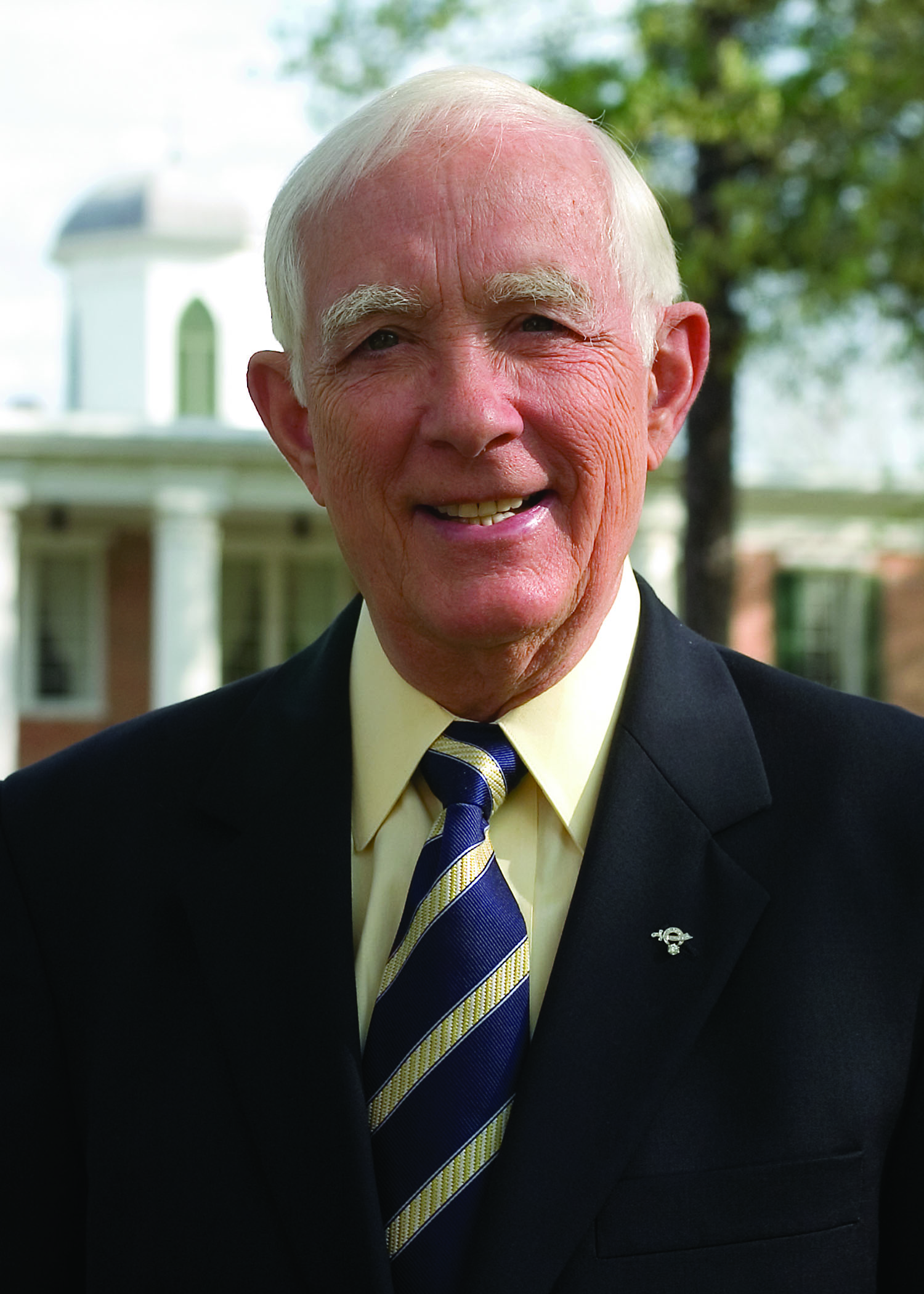 Many know Tom Freeman as a long-time entrepreneur in the Huntsville community. Having owned two businesses—Town and Country Cleaners for more than 30 years and Freeman Investments, L.L.P., a real estate development company, he still devotes a considerable amount of time representing Sam Houston State University exceptionally in the community.
While at SHSU, Freeman established his leadership as Commander of the 1,200 man Corps of Cadets. Since then, he has served his country, the Huntsville community and his alma mater in numerous ways.
After graduating in 1958 with a Bachelor of Business Administration degree, Freeman received a West Point Commission as a 2nd Lieutenant in the US Army. Thereafter, he served on active duty until he was honorably discharged with the rank of Captain.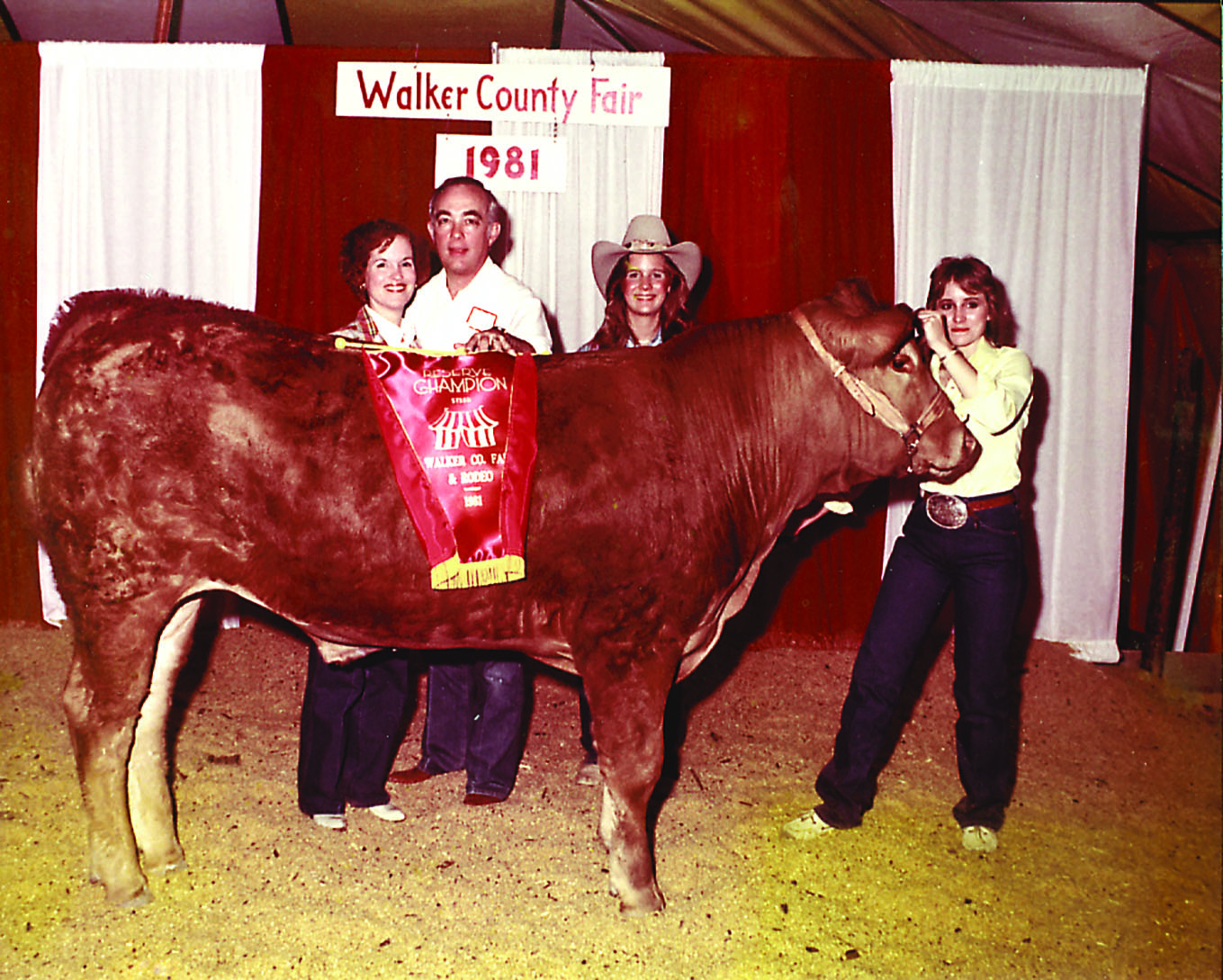 Combining his business knowledge and leadership ability, Freeman developed a successful dry cleaning business. In 1975, Town and County Cleaners was nationally honored as "Best Cleaners in America." As a respected entrepreneur, he was elected President of the Texas Laundry and Dry Cleaning Association and was asked to share his insight as a motivational speaker.
Freeman also used the business to connect with the Huntsville community in meaningful ways including the establishment of 'Coats for Kids,' an annual initiative that provides winter coats to local children in need.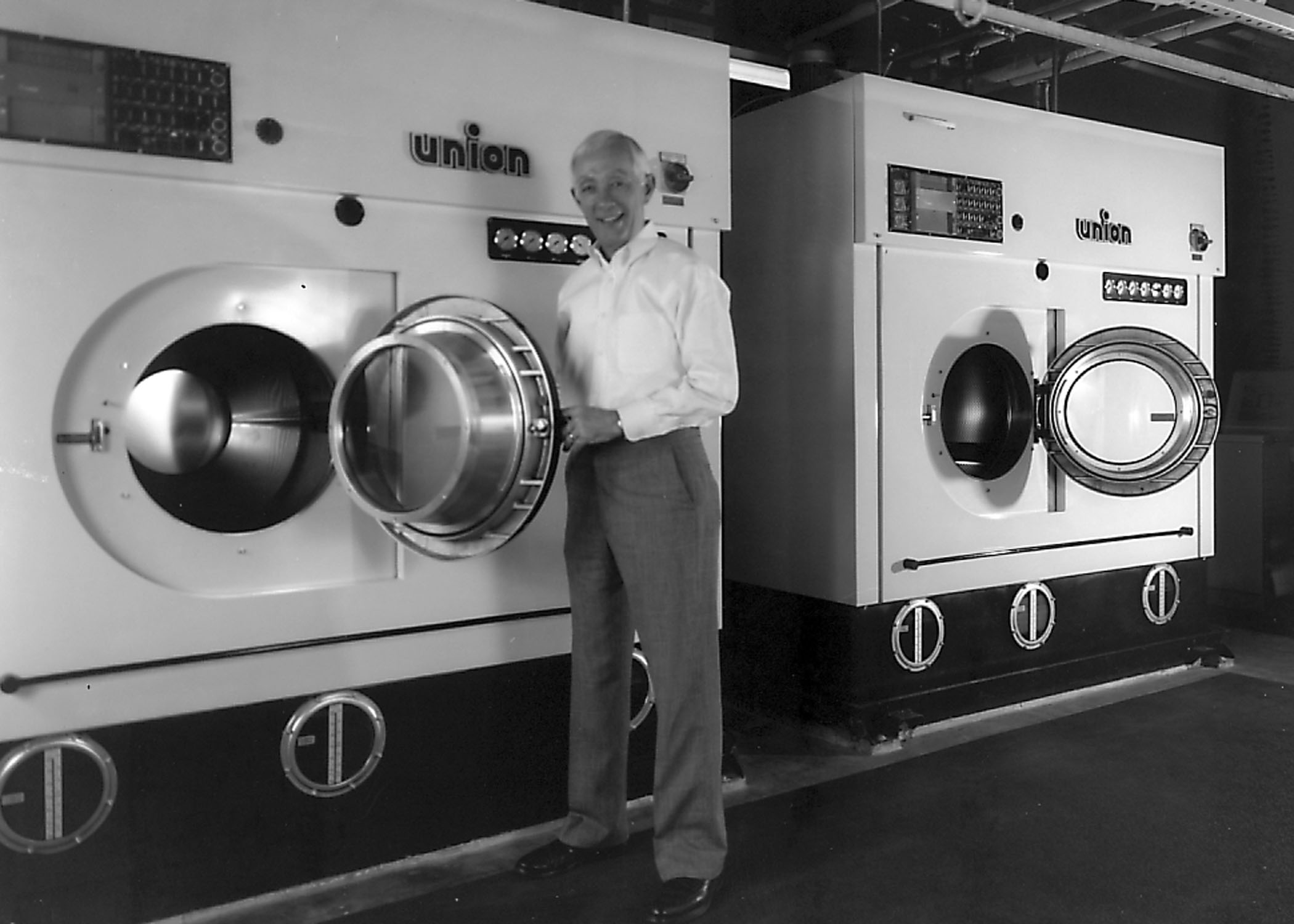 For his commitment to the community, Freeman received the SHSU Alumni Service Award in 2007. Many nonprofits have benefited through his support including the Boys and Girls Club of Walker County, Shriners Children's Hospital, Cal Farley's Boys and Girls Ranch and the Walker County Fair Association Youth.
Freeman's pride for SHSU is reflected in his generosity and tireless work. As a Life Member of the Alumni Association, he chaired the Walker and surrounding counties' "Share the Vision" capital campaign, Executive Leadership Council and served as a member of the President's Circle and Samuel Houston Society and SHSU liaison on the Texas State University System's Governmental Relations Committee.
2018 Distinguished Alumni - Russell D. Gordy '72
Managing Partner at SG Interests, Inc.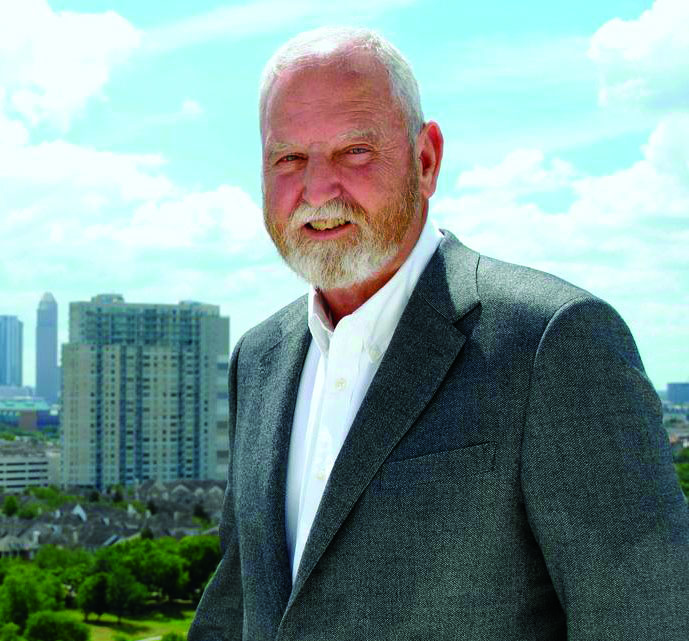 The son of a Houston policeman and an office cleaner and the first in his family to attend college, Gordy worked his way through college with stints as a garbage collector, a truck-loader and offshore roughneck before earning his business administration degree in 1972.
After graduating, he began his career with a small, independent oil company, until it sold in 1981. He then decided to go into business for himself and co-founded a small oil and gas exploration company. Expanding into coal-bed methane drilling and minerals exploration, he formed SG Interests and later formed RGGS Land & Minerals, after acquiring mineral rights to 1.5 million acres from U.S. Steel.
He is currently managing partner and majority owner in RGGS and SG Interests. He is also President of Gordy Oil Company, an exploration company in the Gulf Coast and Gordy Gas Corporation, in Colorado and New Mexico. Prior to forming SG Interests, Gordy was a founding partner of Northwind Exploration Company.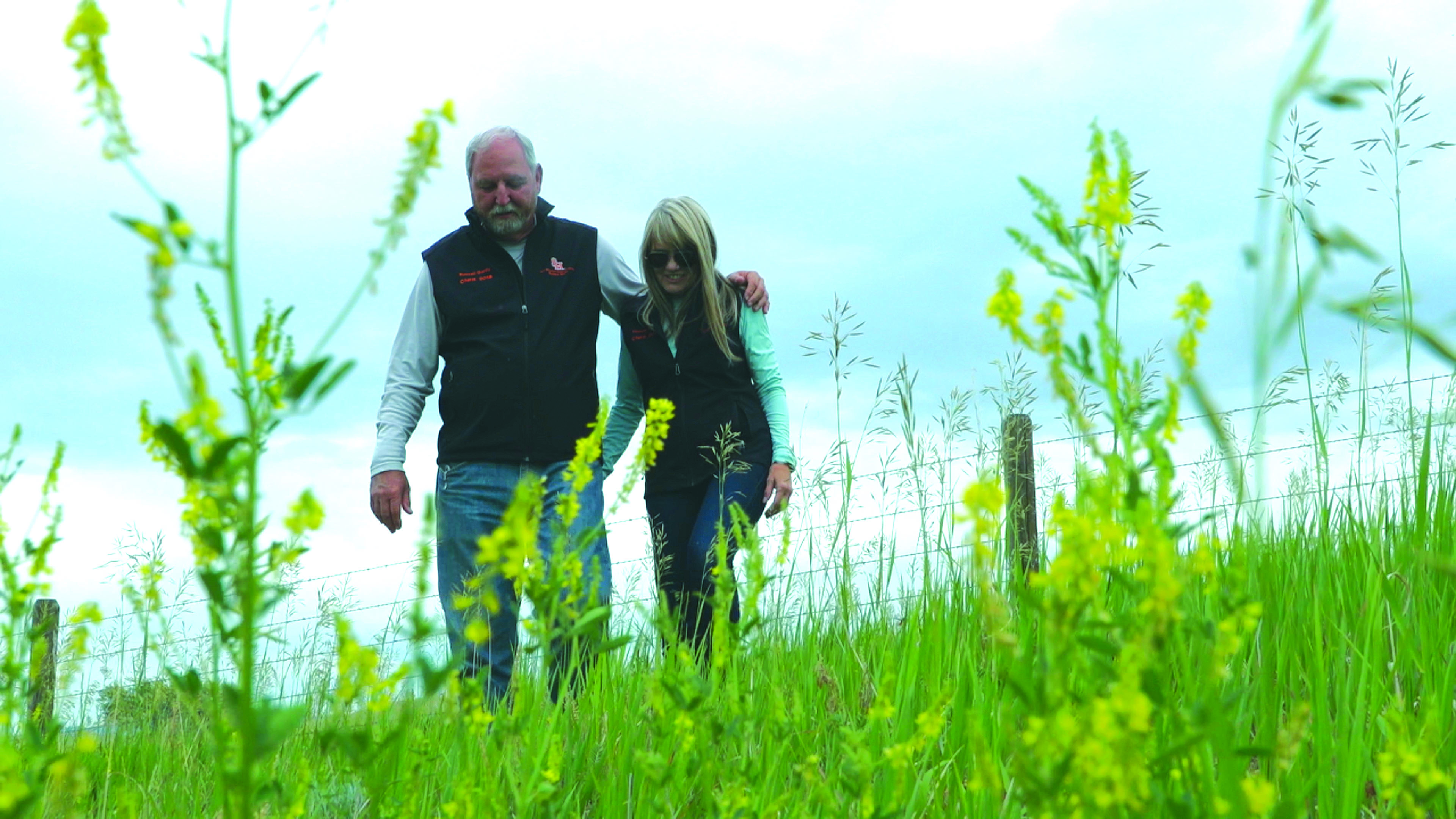 The distinguished alumnus has also moved into real-estate development with Buffalo Heights in Houston and last year, he made his first venture into retail, opening Gordy & Sons Outfitters, a high-price hunting and fly-fishing store.
Gordy's love of land is evidenced through his family-owned Rock Creek Ranch limited partnership. Today, he is recognized as one of the largest landowners in the country with over 155,000 acres of land spread across Texas, Wyoming, Montana and Wisconsin.
Yet, through his substantial gains, Gordy has never lost perspective of his modest beginnings and the value of giving back. He and his wife, alumna Glenda ('73, '77) support a multitude of nonprofits and charities including Texas Children's Hospital, Houston Crime Stoppers and the Broach Foundation for brain cancer research. As arts patrons, the couple also proudly supports the Houston Ballet and Stages Repertory Theatre.
The Gordys are Joint Life Endowed Life Members to SHSU's Alumni Association; their ongoing commitment to higher education is apparent in their numerous gifts spread across multiple colleges and departments.
Sponsoring many alumni events, Bearkat Champions, the Bearkat Invitational Golf Tournament and annual Let's Talk are other areas where SHSU has benefited through their philanthropic spirit. They also give to support student scholarships in a variety of academic areas, as well as enrichment funds for the NCAA Academic Advising program. Most recently, they provided significant support to the proposed College of Osteopathic Medicine (applicant status-pending accreditation).
A major contributor to the Share the Vision campaign and Honoring Traditions Creating Futures capital campaign, Gordy is the embodiment of a self-made Bearkat success story.
2018 Distinguished Alumni - Alan L. Tinsley '71
Attorney/CPA and Texas State University System Regent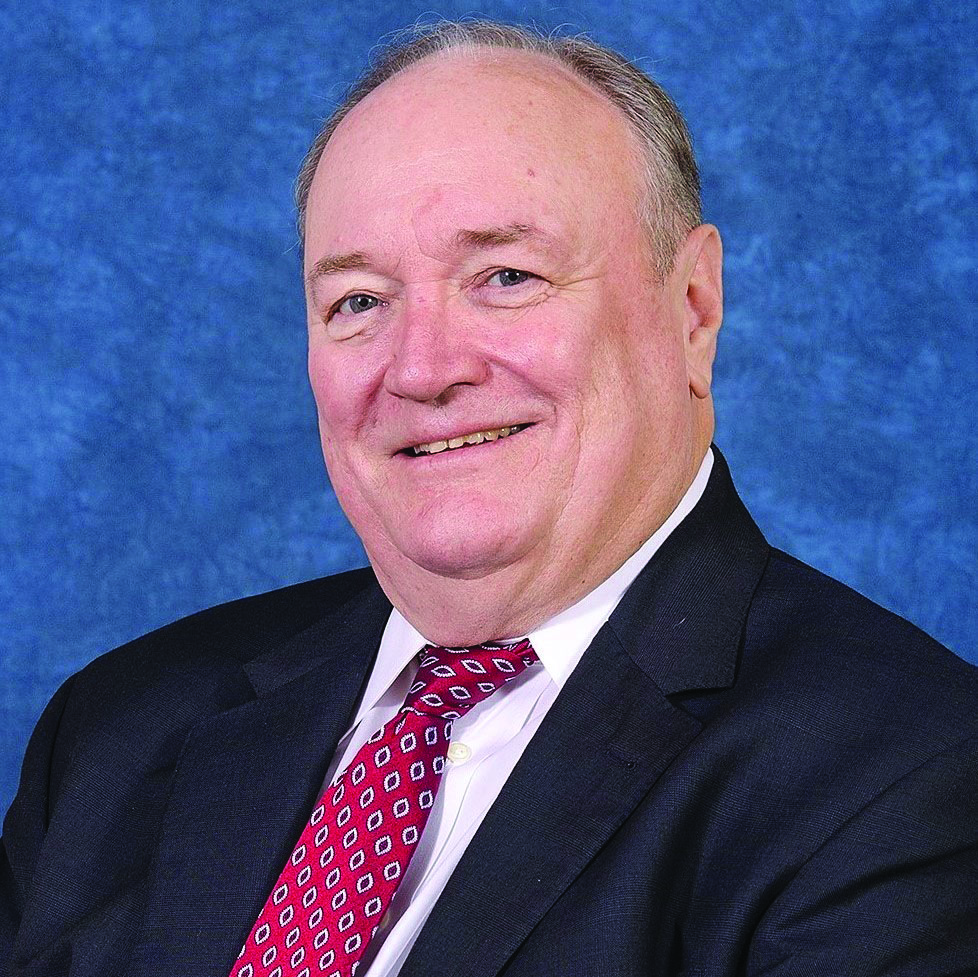 After graduating in 1971 with a Bachelor of Business Administration degree in accounting, Tinsley secured his Certified Public Accountant license before attending the South Texas School of Law and becoming an attorney. Subsequently, he received a master's degree in taxation from the University of Houston Law Center.
Tinsley now lives and works in Madisonville, Texas, where he owns his own law practice and owns and operates Landmark Title Company and Triple T Ranch.
Currently, Tinsley can practice before all Texas courts and numerous federal courts including the United States Supreme Court. He is a member of the State Bar of Texas and is a Texas Bar Foundation Life Fellow, a distinction only given to three percent of Texas attorneys. Certified in tax law and probate and estate planning, Tinsley also serves on the Probate and Estate Planning Exam Commission.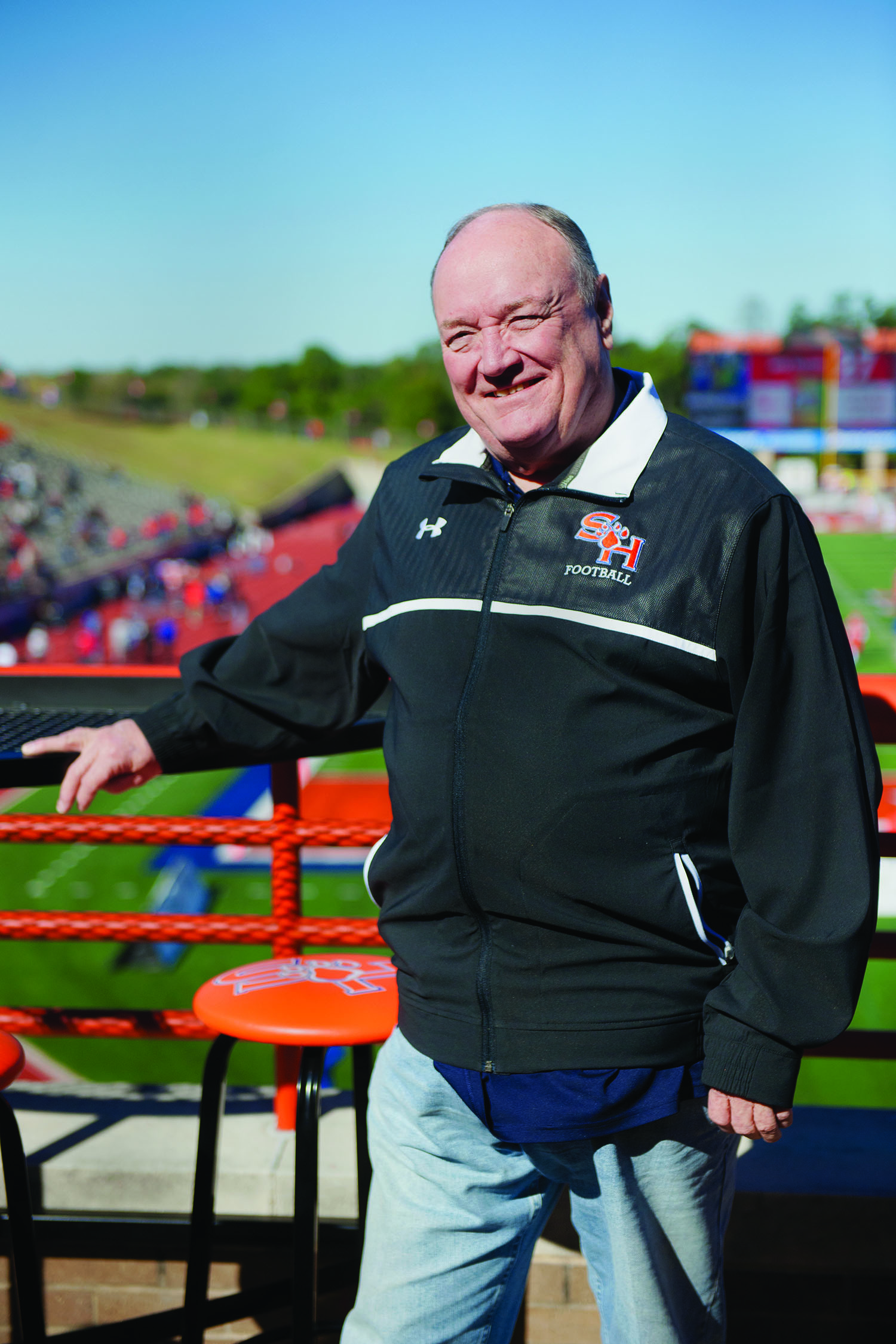 In 2015, Texas Gov. Greg Abbott appointed Tinsley to the nine-member Texas State University System Board of Regents. He is chairman of the Finance and Audit Committee, currently serving a six-year term.
A lifetime director of the Houston Livestock Show and Rodeo, he sits on its legal advisory and armed forces appreciation committees; is an advisory director on SHSU alumnus Marcus Luttrell's Lone Survivor Foundation; is a founding member and current trustee for the CrossRoads Cowboy Church; and supports youth and education by purchasing junior projects at HLSR and area county fairs.
He has also served as a director for numerous local charities including the ESCAPE Center, The ARC, Crohn's and Colitis Foundation of America, Wounded Warrior Banquet, Madison County Chamber of Commerce, Madison County Arts Council and as director and president for the Oak Ridge Country Club and Madison County Economic Development Corporation.
His dedication to the region earned him the SHSU Alumni Service Award in 2015.
A longtime supporter of SHSU, Tinsley is involved in the Elliott T. Bowers Honors College fundraising event Let's Talk, as well as Bearkat Champions and SHSU athletics. He has served as president of the Alumni Association and is currently a member of the President's Circle and the athletic advisory board. Tinsley also serves as the athletics committee chair for the Honoring Traditions, Creating Futures Capital Campaign.