Remembering Tolbert Chisum
September 22, 1942 - July 28, 2018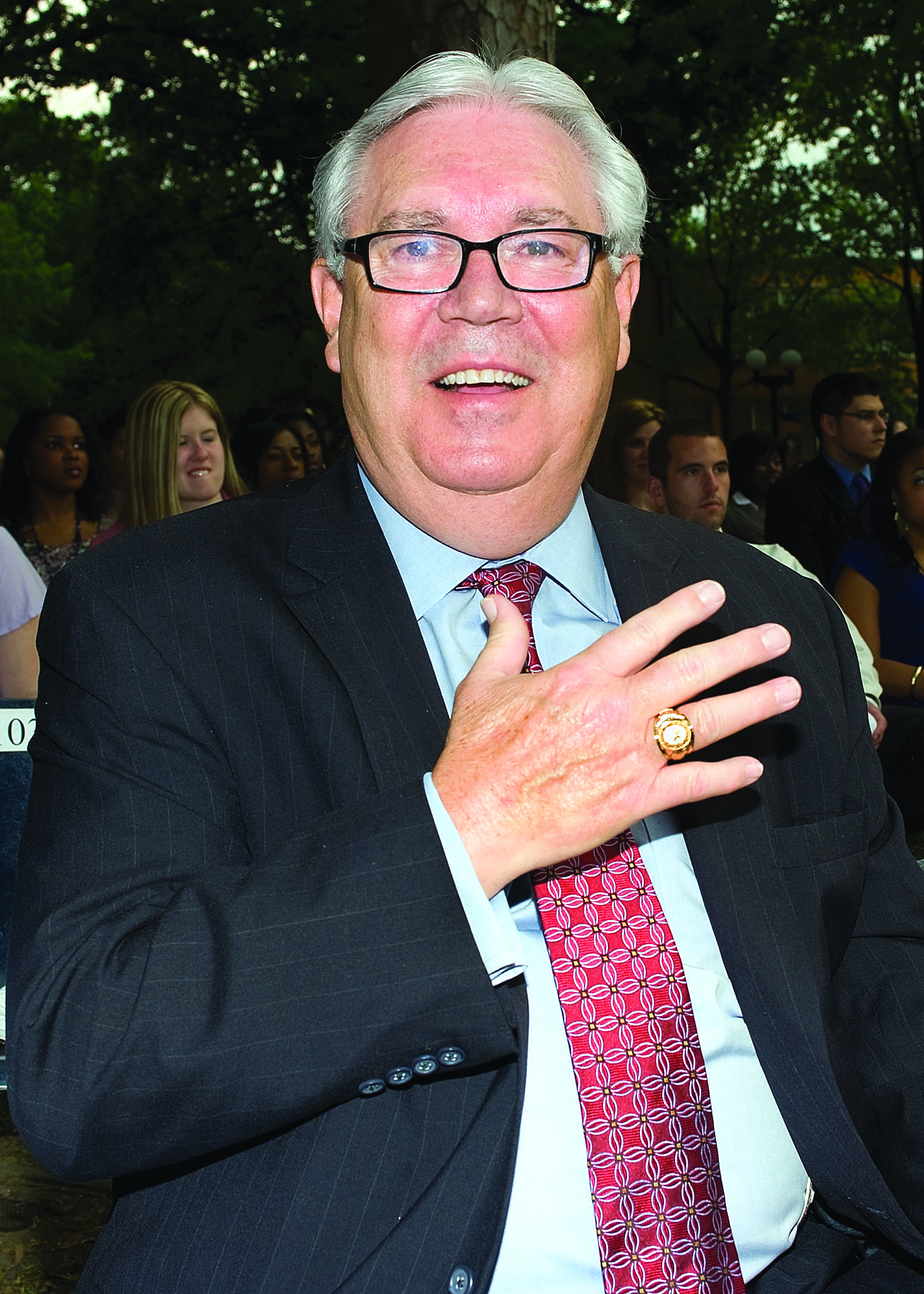 Tolbert Chisum ('67) was a leader on many fronts and displayed it in multiple aspects of his life. He served in the United States Marine Corps Reserve early in his career and was an original investor, founder and member of the board of directors of North Shore Community Bank & Trust Company in 1994
Chisum also spent 27 years with Aetna in various marketing and senior management positions, was a trustee of The Modern Group, a member of the Southwest Benefits Association and Rotary Club of Beaumont, and board member of the Institute for Truth in Accounting.
He held numerous positions, including two years as chairman, president and CEO at the Abraham Lincoln Presidential Library Foundation in Springfield, Illinois. He negotiated and purchased the largest private collection of Lincoln artifacts and memorabilia in the world for the foundation.
Chisum devoted much of his life to volunteering and leading nonprofit organizations including: Athletes Against Drugs, Heartland Alliance, The New Trier Republican Organization and the Metropolitan Club.
Despite his many interests, Chisum was especially generous in time and support to Sam Houston State University. He graduated with a Bachelor of Business Administration degree in 1967, served as president of the SHSU Alumni Association in 1979, was named a Distinguished Alumnus in 1987, and a College of Business Administration Hall of Honor award recipient in 2009.
According to Chisum's friends and colleagues he will be remembered for his booming voice, hearty Texas laugh and his unrelenting zeal for life.
"Tolbert was a committed and passionate voice for the most vulnerable, and his service strengthened our organization, our city, and our world," a representative from the Heartland Alliance said. "We are deeply saddened by his passing, but share in the celebration of his life and the many gifts he shared with us all."
In Memoriam
Elizabeth Rivers (Harrison) Lodge '34
Willie Jo (Morris) Boaz '38, '48
Beth (Jeffus) Wedemeyer '39
Elmer Berryhill '48, '50
Josephine Mildred (Denham) Strickland '48, '57
Elizabeth (Abshier) Culbertson '50
Wiley Green McDonald '50
Glen Richard Pollard '50, '51
Glorianne (Knauf) Etheredge '51
Mary Bernice (Coon) Morgan '51, '53
Jack Brown Nichols '53
Tex William Tyler '53, '54
Bettie Joyce (Bean) Collins '55
Claude O'Dell Harcrow '55
Gus Bolden Bowden '56
Garland Preston Bullard '56
John Richard O'Brien '56, '70
Margie Lynn (Hardy) Neely '56
Edward Vee Pollard '57
William Mike Basquette '59
Edna (Denman) McMorrough '59
Addie Louise (Sanders) Rogers '59, '70
Tom Allen Stiles '59
Bobbie June (Chapman) Zinnecker '59
Donald Eugene Driscoll '60, '69
Joseph Anthony Falsone '60
Nancy Marie (Glenn) Gresham '60
August John Janik '60
Franklin Joe Martinec '60
Cara Lou (Feaster) Coe '61
Paul Eugene Fowler '61
Marilyn (Vahrenkamp) Harrington '62
Ronnie Gene Engle '63
Gerald Dwayne Frye '63
Robert Allen Posey '63, '67
Alvin Charles Ashorn '65
Joyce Lorraine (Moneyhon) Bean '65
Linda Kay (Olson) Berry '65
Ferriel Clenton Hamby '65
Perry Dyke Robinson '66
Thomas Tolbert Chisum '67
Diane Sheila (Massey) Mattly '67
Judith Louese (Slater) Melcher '67
Sammy Kaye Oates '67
Mary Lynelle (Urban) Hale '68, '72
Cuyler Gayle Thompson '68
Florence Marie (Heinrich) Hayden '69
Gary Eli Douglas '70
Roy Edwin Frields '70
Edward Longhofer '70
Larry Bruce Mitchell '70
John David Brock '71
Ronald Gene Towery '71
Gary Paul Underwood '71, '72
William Lee Wilbanks '72
Billie Jeanne (Cherry) Alexander '74
Darrell James Anderson '75
Samuel Webster Armstrong '75
Gordon Tipton Bland '75
Walter Range Wilburn '75
Sue Ann (Whitmire) Ximenez '75
Michael Phillip Pugh '76, '80
Michael Eugene Pullen '76
Dorothy Mae (Bradshaw) White '77
James Robert King '83
Kelley Saul '85
Mark Lynn Potter '87
Martha Susan (Collins) Sampeck '87
Lisa Marie Koerselman '88
James Charles D Camp '90
Rebekah (Pankhurst) Smith '90
Kelli Ann McGlynn '91
Marilyn Kay Moore '91
Paul Rodman Klauss '96
Gregory Keith Adams '00
Eric Thomas Post '02
Donald Bernard Gambrell '05