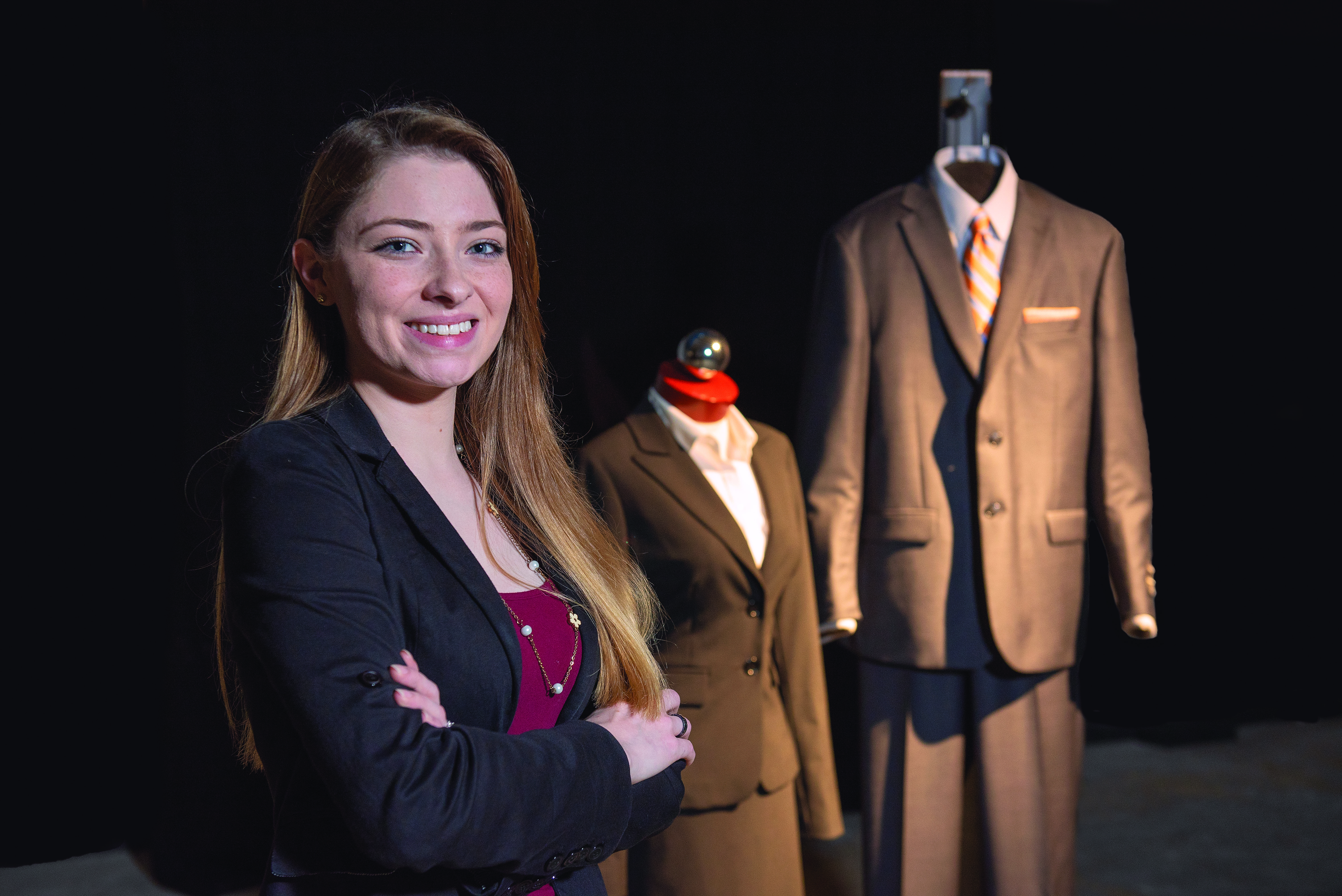 Picture a top student who is working hard towards joining the esteemed group of professionals who call themselves Sam Houston State University alumni. Dedicated to their degree plan, the student even has a job on campus that helps partially pay for school while also opening doors for references. With a sparkling resume that includes plenty of extracurricular activities along with great grades, the student has all the tools needed to face the job market.
Then, imagine one of the many career fairs coming to campus to recruit new employees, and this student decides not to attend. Why skip such an important opportunity? Everything has led up to this point, what possible barrier stands in the way?
The fear of failing a first impression by being unable to dress to impress is one factor that can hold a student back.
Jensen Stallworth, a senior graduating in December with double majors in Marketing and Economics, is a student-worker in the Department of Economics as well as a tutor, who recently found herself in that exact situation and discovered she was not alone.
---
"I have personal experience with not being able to afford professional attire when I needed it because some days it came down to choosing what meals to buy. When I researched the topic, it became apparent that other students had the same problem." - Jensen Stallworth
---
After identifying this student need, Stallworth drew inspiration from a well-loved Walker County leader known for serving others, the first female official in the county, Reba Bock.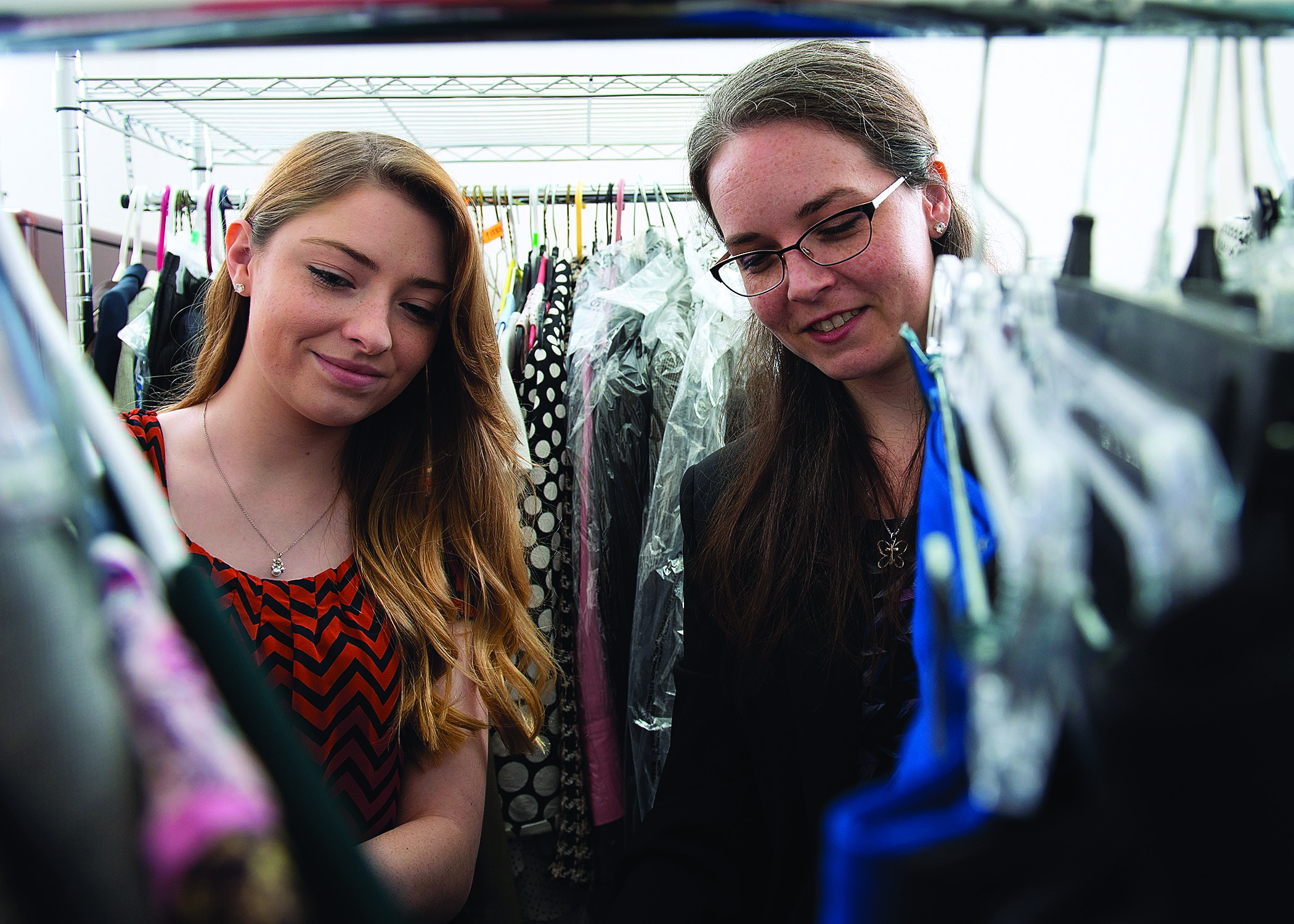 Bock spent 16 years as county treasurer and helped many SHSU students with job opportunities, housing and clothing. Determined to honor their late grandmother, Bock's grandchildren created an endowment in her name. Every year, students who want to make a difference in Huntsville and Walker County can apply to become a Reba Bock Fellow, and receive financial support.
Once Stallworth learned about this opportunity, she set out to establish the Reba Bock Career Closet at SHSU. After submitting a proposal that included support from faculty as well as a one-year project timeline, Stallworth was awarded the endowment. Now, she is focused on creating a resource for students that will give them the ability to dress professionally for career fairs, job interviews and internships without incurring the full cost of purchasing business attire.
"We know there are many students who do not have the money available to purchase the appropriate outfits," Stallworth said. "We want to ensure that those students have the same opportunities to attend professional events and interviews regardless of financial status."
This idea was met with enthusiasm by faculty and staff on campus, including those in the SHSU Center for Community Engagement who award the yearly Reba Bock Fellowship.
"Starting this program shows impressive initiative," said Joyce McCauley, executive director for the center. "It is a worthwhile project and will have an impact on countless students."
Ashly Smith, assistant professor in the College of Business Administration and faculty sponsor for the project, has helped Stallworth coordinate her efforts.
"It takes a village to get a project like this off the ground," Smith said. "We have worked with countless organizations and this has been very interdisciplinary across campus."
When the closet officially opens it will be managed by Career Services. Pam Laughlin, director of Career Services, explains the impact they hope it has immediately on students.
"Part of our interest is not only to provide clothes, but to prepare our students to enter the workforce," Laughlin said. "This will be a great opportunity to educate students regarding what is appropriate to wear to an interview or professional networking event."
Beyond offering clothes, the staff will also help students with styling tips, teaching them about business casual and business professional dress, pairing certain clothing items, tying a tie properly and how the proper clothes fit.
The Career Closet is currently being filled, with plans to officially open in the Spring of 2019 on the fourth floor of the College of Humanities and Social Sciences building. Donations being accepted include: suits, pant suits, skirt suits, slacks, button-down shirts, blouses, ties and belts. Clothing donations should be in good condition and reflect current fashion trends. Financial gifts are also being accepted by joining the Friends of Career Services and designating support specifically towards the Career Closet. Those interested in giving should contact Career Services at 936-294-1713.