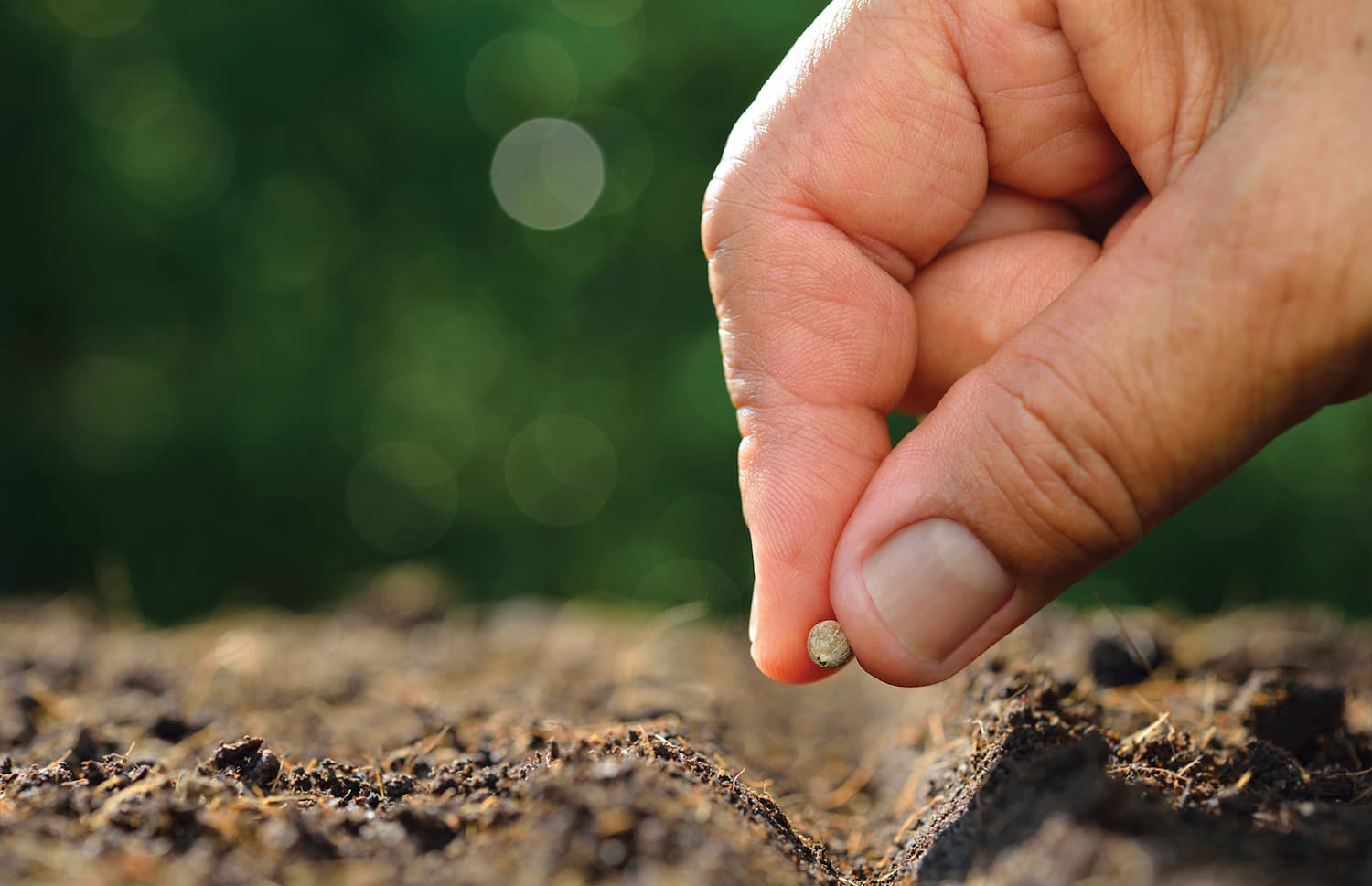 Sowing Seeds of Change
How Sam Houston State is propelling progress in sustainability.
Chris deMilliano ('02 MBA) serves as operations manager for a multi-faceted company that includes pine lumber production (Steely Lumber), timberland holding with a Tree Farm-certified grower (Voyager Group), sawmill by-products that produce green energy feedstock to offset coal and natural gas fired power plants (Huntsville Pellets), and commercial construction focused in new energy efficient building (In Pace Builders).
As deMilliano knows well, businesses can make positive changes to help protect the environment. With a mission in conservation, his team partners with SHSU to explore new practices and research.
"We love the hands-on approach SHSU brings to education and we have worked with several departments in the College of Science & Engineering Technology on plant and soil conservation, control testing on wood pellets and most recently, working with engineering technology to teach and test our green building initiatives," he said. "It is integral to join industry with academia to test theories and improve future conservation methods in the fields of agriculture and building."
Bill Slomchinski ('76) has farmed for over 43 years, carrying on the legacy of an operation in Poteet, Texas that has been in the family for 120 years—a legacy he plans to pass to the next generation. After completing his degree at SHSU, his son, Brett ('07), joined his father in the business.
"Brett has taught me a lot of things about modern agriculture," Bill said. "When GPS came along, well, I was against it at first, now, it'd be the last thing I'd get rid of. Each generation learns something new and there's no telling what we're going to have 50 years down the road."
Together, they are sustaining a rural business by combining decades old knowledge and experience with a new perspective from the next generation.
"One of the things I'm most proud of is being able to grow up on the farm and pass something along to somebody else."
Dave Scott is a rancher and chairman of the Brazos River Authority Board of Directors. In 2018, Governor Greg Abbott reappointed Scott to the Texas Farm and Ranch Lands Conservation Council (TFRLCP). The council's mission is to protect working lands with values for water, fish, wildlife and agricultural production.
After attending SHSU, Scott developed a successful career and retired as the executive vice president of Port City Stockyard Company. He is now focused on passing something down to the next generation of agriculture.
"I enjoy giving back my time and I am very proud of the program at Sam Houston State," Scott said. "The average age of a rancher is way up there and this new generation is stepping into a business that is very tough. They are our voice and we need to make the public aware of where their food comes from and how important sustaining this land is for the future."
---