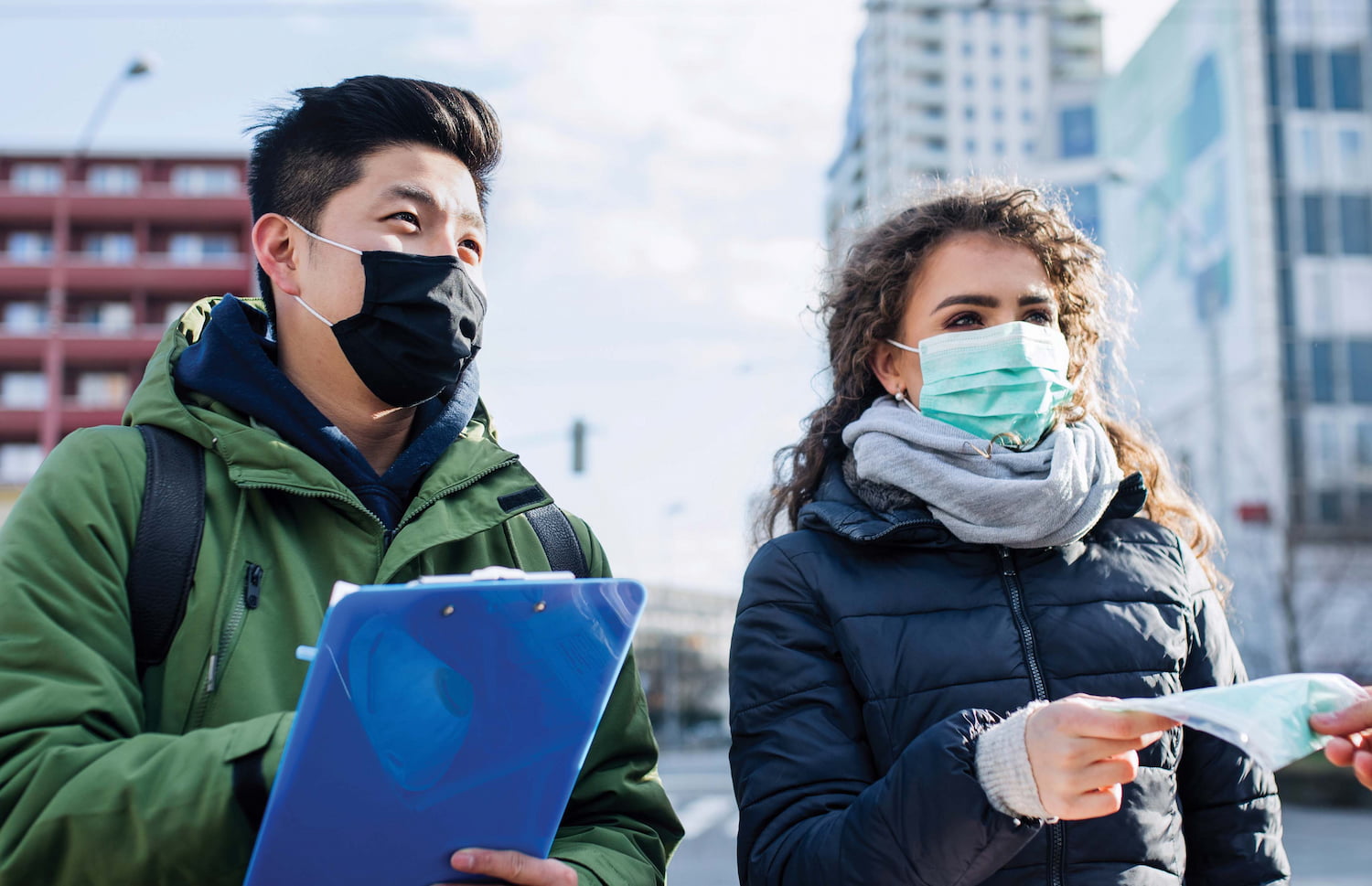 Career Path Forward Through Public Health
SHSU is responding to workforce needs through a new Master of Public Health degree.
At over 29.36 million, the population of Texas is the second largest in the U.S. and is expected to double by 2050. In response, existing healthcare is expanding rapidly. Not surprisingly, there has been an explosion of interest in public health education.
The latest degree program in the Department of Population Health demonstrates Sam Houston State University's continued commitment in responding to workforce needs. Ultimately, the focus on job demand in 2021 led to the creation of the new Master of Public Health degree.
The 42-credit hour program is designed to be completed in just 22 months, over four regular semesters and one summer semester.
What is a MPH degree?
Public Health is the science and practice of protecting and improving the health of communities through researching injuries and disease (both infectious and chronic), and then developing education, programming and policies to prevent or minimize them.
MPH graduates master the core public health competencies, which include:
Epidemiology
Biostatistics
Environmental Health
Health Policy and Management
Social and Behavioral Sciences
"A career in public health has many rewarding aspects," said Ray G. Newman, professor of Health and Chair of the Department of Population Health. "Professionals in the public health field often earn a master's degree to expand their knowledge and enhance job growth. A public health career can provide a lifelong, satisfying, and rewarding ability to provide and improve health for others."
"Public health is always dynamic; changing and evolving in response to both the needs of communities and the challenges facing populations."
Curriculum
The MPH degree program delivers a comprehensive curriculum of core public health functions, with two specialized concentration options. The program prepares professionals with the knowledge, skills, and practices to manage the health and safety concerns of local and global communities.
The Global Health and Social Justice concentration, which includes the rural health aspect, will teach students about health issues that impact public health on a local, as well as global scale.
The concentration in Health Education and Promotion incorporates the principles, practices, and development of a working philosophy of health education to prepare students for engagement in four broad areas: community health, medical or clinical health, school health, and worksite health promotion.
What can you do with a Public Health degree?
Although there are many different areas in public health, they all have the same mission; to optimize community health outcomes. A public health career is now more important than ever before.
"Public health is an industry for people who enjoy helping others and care about the greater good of human beings," said Amanda Scarbrough, associate professor of Health.
---