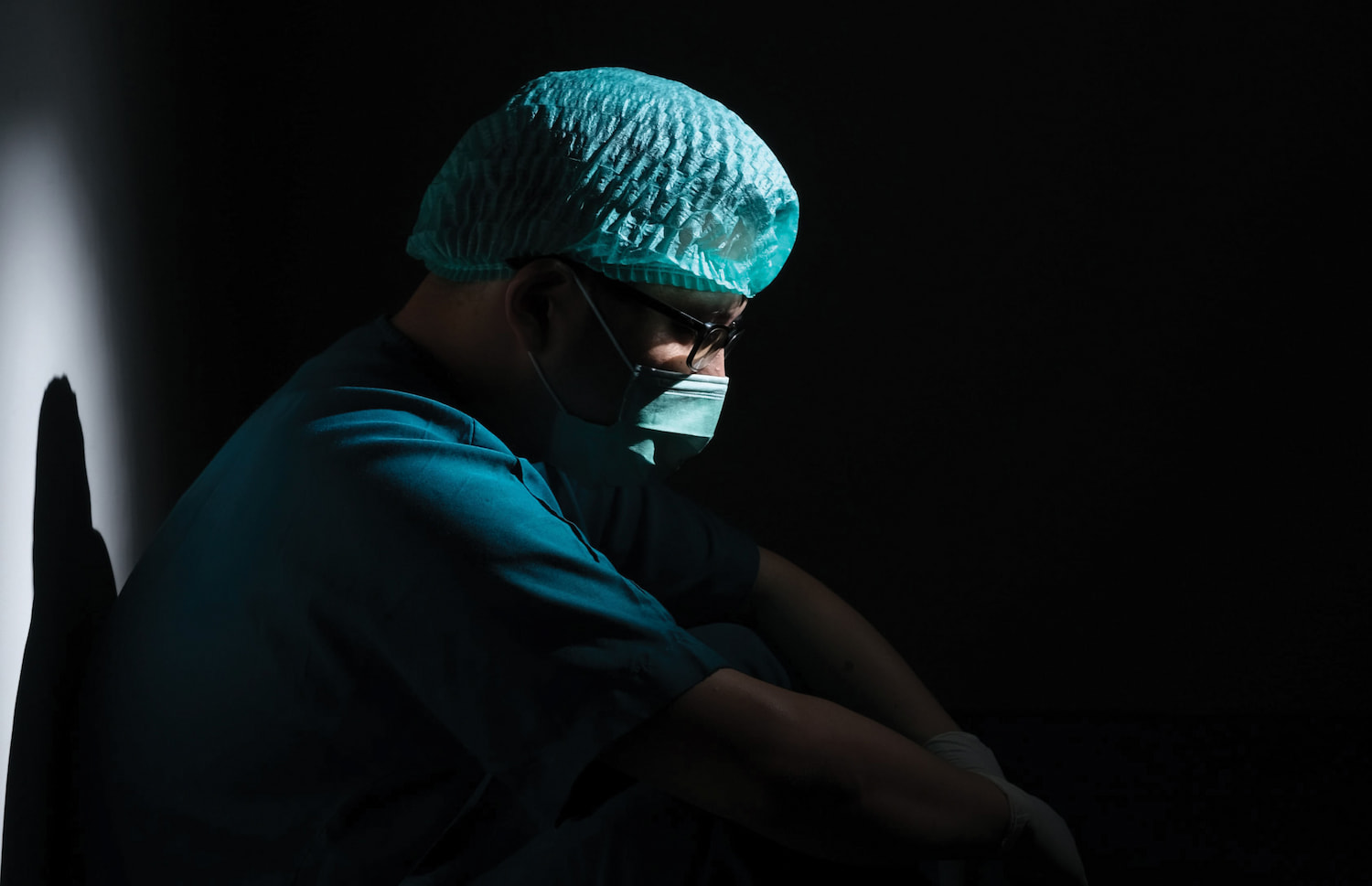 COVID Impact
Creating Homegrown Heroes.
Primary care physicians are needed now more than ever. SHSU has a plan.
While the wave of hospital and health center closures in small Texas towns has been on-going for years, the healthcare disparities rural communities face became even more painfully obvious during a pandemic.
First responders describe "serious devastation," as coronavirus surges left critically sick patients stranded in rural areas without the care they needed. While a large city offers a wider variety of options for healthcare, in a rural setting there may be only one community hospital serving a vast region, and fewer physicians in practice.
"If there's a problem, like the pandemic, the rural community hospital can quickly become overwhelmed and unable to make suitable alternatives for patients," Dr. Charles Henley, dean of the Sam Houston State University College of Osteopathic Medicine (SHSU-COM) said. "A community without healthcare is vulnerable. That's a good reason to support rural practice, and also the education and training of our future physicians at SHSU."
Last August, the SHSU-COM officially launched their first class, enlisting 75 students to address the physician workforce shortage in Texas.
Providing access to primary care in rural regions is one of the focal points of the SHSU-COM. By recruiting students from targeted areas, the college can train student-doctors who return to those same regions for residency training and future practice.
"Studies show that med students graduating from an osteopathic college are more likely to practice in rural areas," Henley said. "Our recruitment is focused on those from rural and underserved areas. This helps us build a pipeline of qualified medical students who are more likely to return to their communities and serve those regions of Texas where the care is most desperately needed."
"People are seeing how doctors are desperately needed to solve the crisis, and primary care physicians are the heart and soul of medical care."—Dr. Jimenez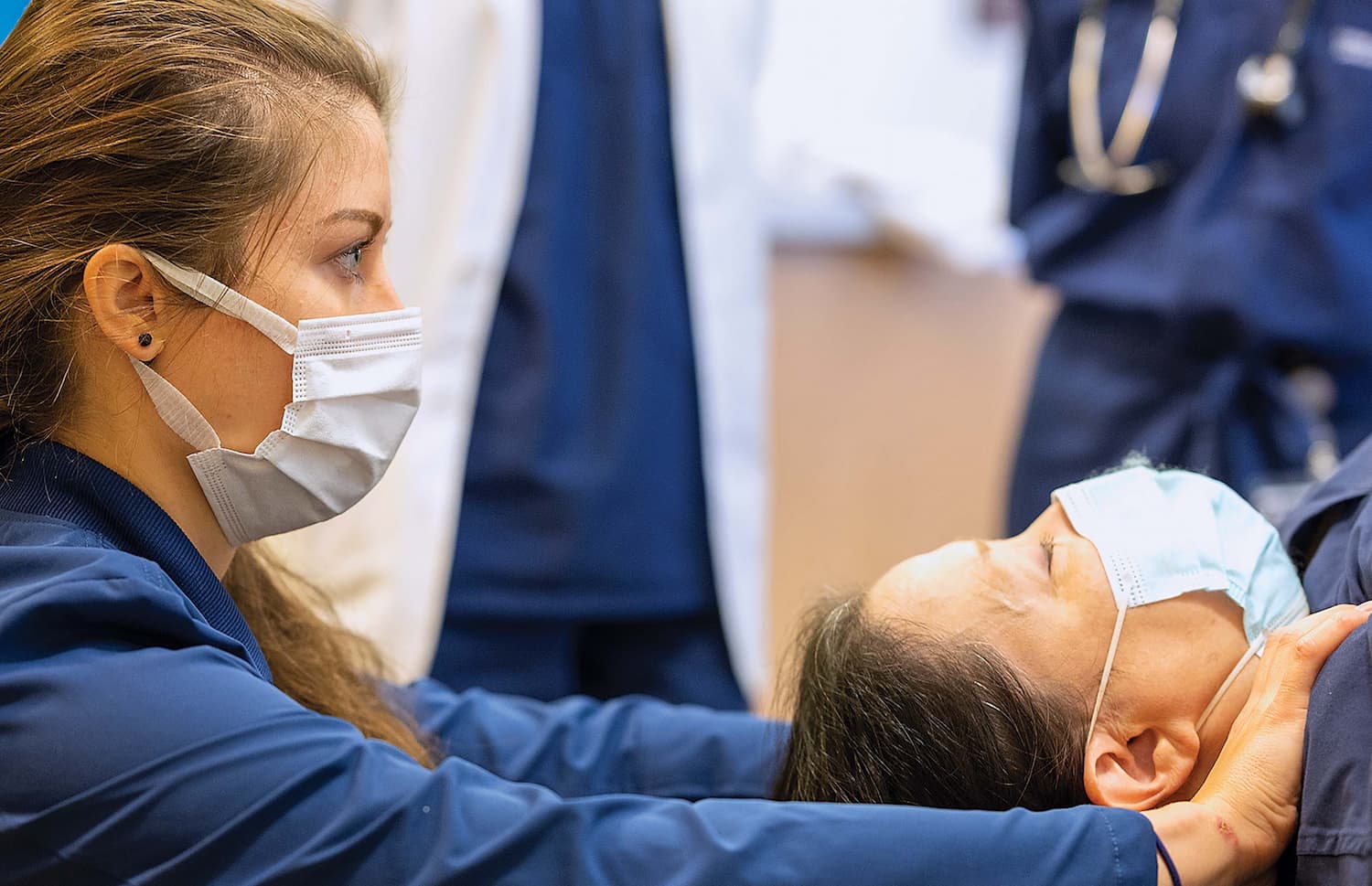 Responding to a need
Just as America saw a huge increase in the number of men and women entering the military to serve after 9/11, the COVID-19 pandemic has brought similar changes in healthcare. The heroic dedication of medical professionals on the front lines has inspired many young adults to consider a career in medicine.
"Medical applications have gone up in the last year because of COVID," said Dr. Shannon Jimenez, associate professor and Chair of Primary Care and Clinical Medicine, SHSU-COM. "People are seeing how doctors are desperately needed to solve the crisis, and primary care physicians are the heart and soul of medical care."
In fact, as of Jan. 2021, SHSU-COM had seen a 51 percent increase in started applications and a jump of 48 percent in completed applications, compared to the 2020 enrollment year. That spike reflects a national trend. Applications at medical schools across the U.S. are up a record 18 percent, according to the Association of American Medical Colleges.
For the upcoming Fall 2021 academic year, SHSU-COM's second class will number 112 student doctors, followed by 150 each year after.
Stretched to the Limit
Even when there isn't a pandemic, finding the right doctor can be tough in a small Texas town. A recent Association of American Medical Colleges (AAMC) study indicated that thirty-five percent of registered voters in a survey last year said they'd had trouble finding a doctor.
Although Texas is 2nd in the nation for population grown, the state ranks 32nd for total medical student enrollment. Texas also ranks near the bottom (47th) for number of primary care physicians.
SHSU-COM was established in response to this shortage and is focused on the Eastern region of Texas. Over 80 percent of the counties in Texas are designated by the federal government as Medically Underserved (MUA) or a Health Profession Shortage Area (HPSP).
---