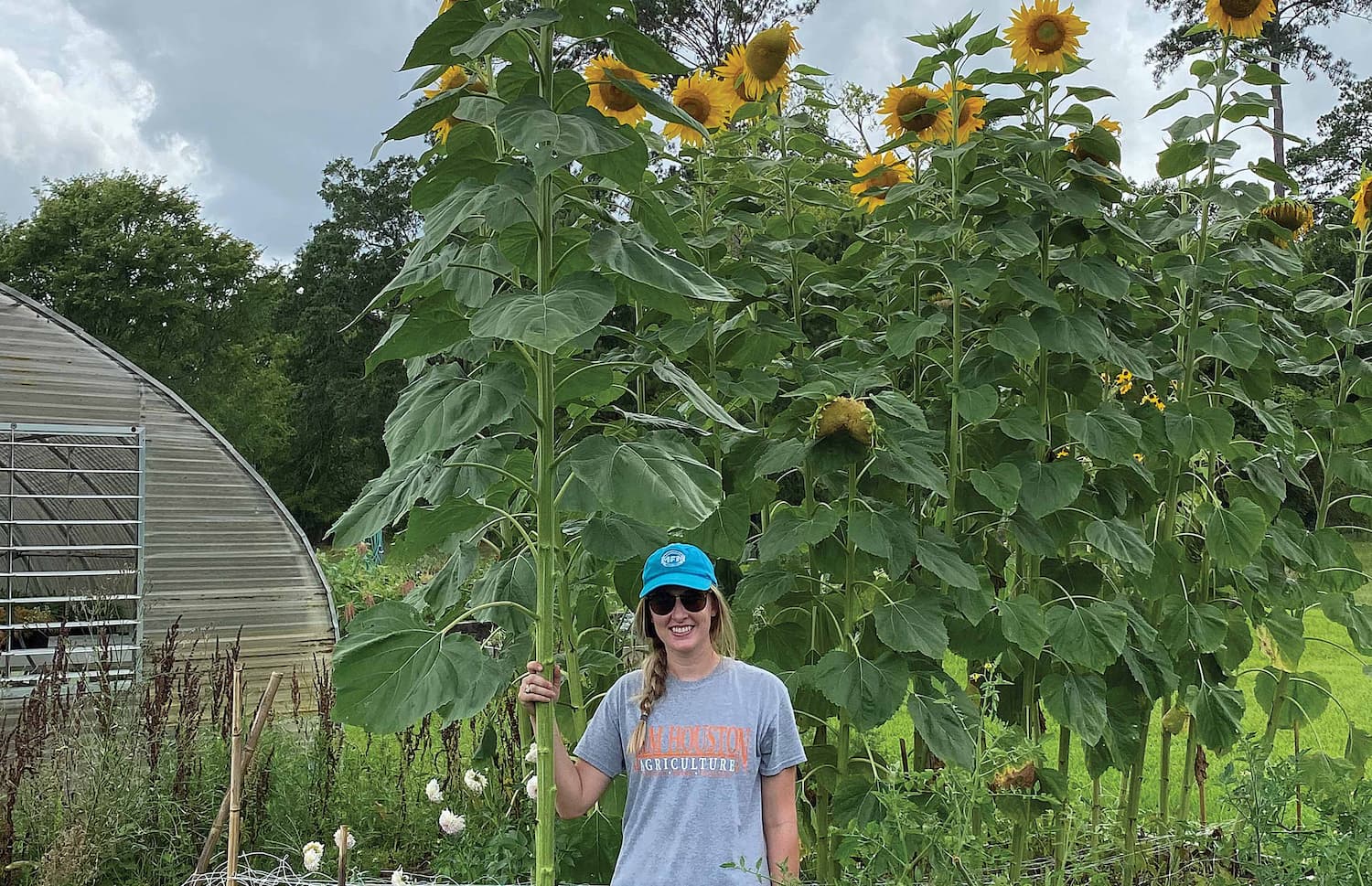 Eyes on Expanding Agriculture
Why the future looks bright to our Ag students and alumni.
(All photos were taken prior to the pandemic.)
The School of Agricultural Sciences at Sam Houston State University has a rich history. Founded in 1910, it was one of the first programs in the nation authorized to train teachers in agriculture. Since then, multiple program areas in Animal Science, Agricultural Business, Agricultural Engineering Technology, Plant and Soil Science, Agricultural Communication, Agricultural Education, Wildlife Management, and Equine Science, have been established and helped students build agriculture careers that benefit rural communities.
Heritage Magazine spoke with current and former students about why they chose Ag at SHSU and how they plan to expand the field of agriculture around the world.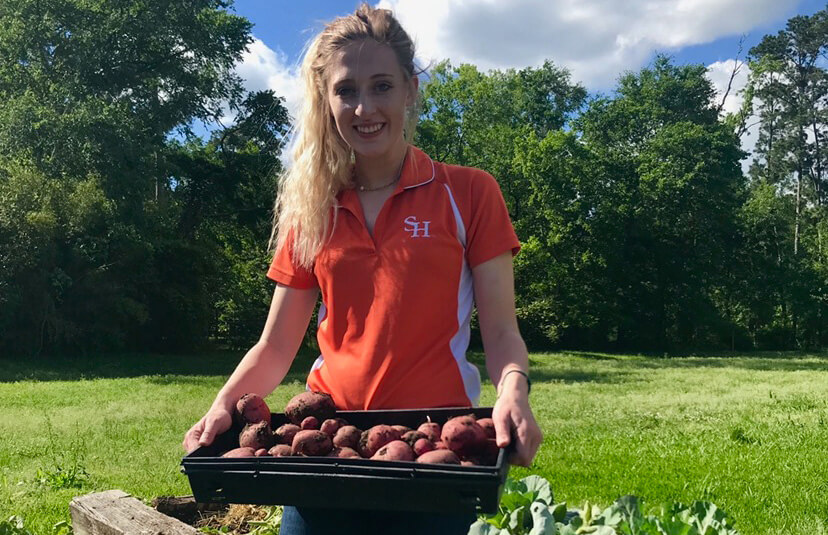 Courtney Rosenbalm ('18, '20)
Gilmer, TX
Major/Masters: Interdisciplinary Agriculture/Horticulture
Recipient of the Houston Livestock Show and Rodeo, Raven Scholar, and Smith Hutson Scholarships.
"I have a strong passion for agriculture that started when I was young. I love the idea of homesteading and harvesting and growing my own food. My passion is to educate people about the importance of agriculture and its effect on the world around us."
"Sam Houston State set the stage to work in the business of agriculture. From the faculty and staff, to the curriculum offered, I would not be where I am today without SHSU. The university was founded in a small town and still has small town values. SHSU Ag reaches out to locals in many ways that people do not realize through our research, community garden, and other community services opportunities."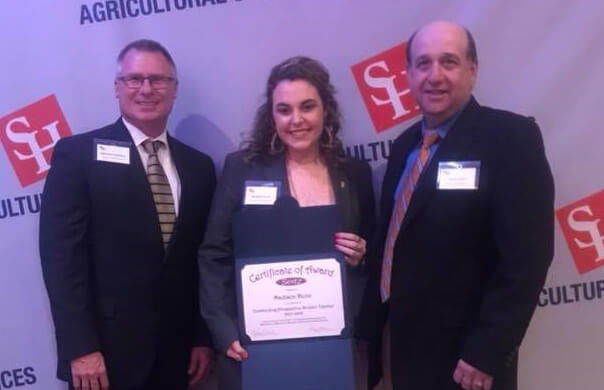 Madison Dunn ('19, '21)
Oakwood, TX
Major/Masters: Interdisciplinary Agriculture/Curriculum and Instruction
Recipient of the Seitz Fundraising Outstanding Prospective Student Teacher and the SHSU Outstanding Agriculture Education Student Scholarships.
"I chose agriculture to promote an industry that feeds us, clothes us, and puts a roof over our heads. An industry that feeds us is an industry worth fighting for and my family has lived and worked on our cattle ranch, used for beef cattle and coastal hay production, my entire life."
"I knew I wanted to be an Ag teacher when I was in 10th grade after being heavily involved in FFA. I chose SHSU because of the amazing Agricultural Science Department and the opportunities it offers. SHSU produces the highest quality Ag students and I wanted to be a part of that group."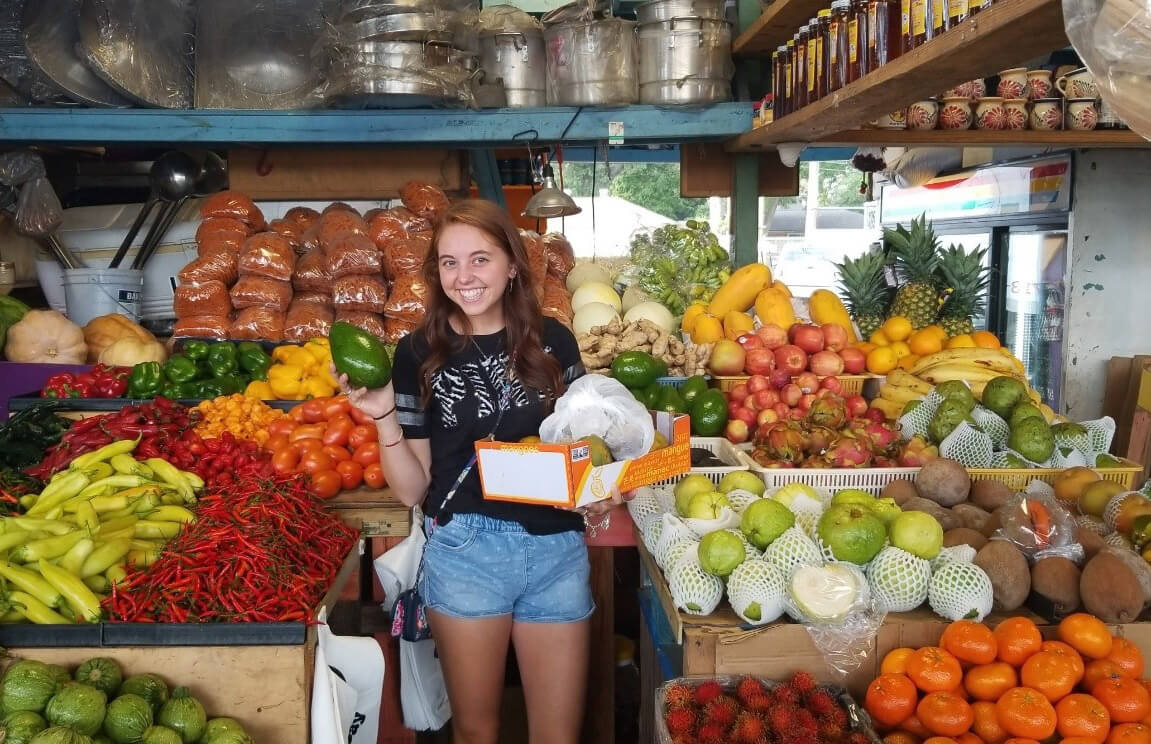 Taylor Pennington
Grapeland, TX
Major/Minor: Agricultural Business/Plant and Soil Sciences
Recipient of the Houston Livestock Show and Rodeo, Texas Nursery and Landscape, and Cowboy Heritage Association of Fort Worth Scholarships.
"My background in agriculture has shown me that ag is not just a career, it is a passion. Agriculture is such a rewarding industry because everyone relies on it. You could go a day without a lawyer, but every day you're going to need a farmer."
"Coming from a small town, I am very thankful for Sam Houston State's rural roots. The hospitality of the Ag professors and students makes me feel right at home. It's clear that the faculty truly care about your success and want to get to know you. It makes it a lot easier to adjust to college life and makes you feel like you belong."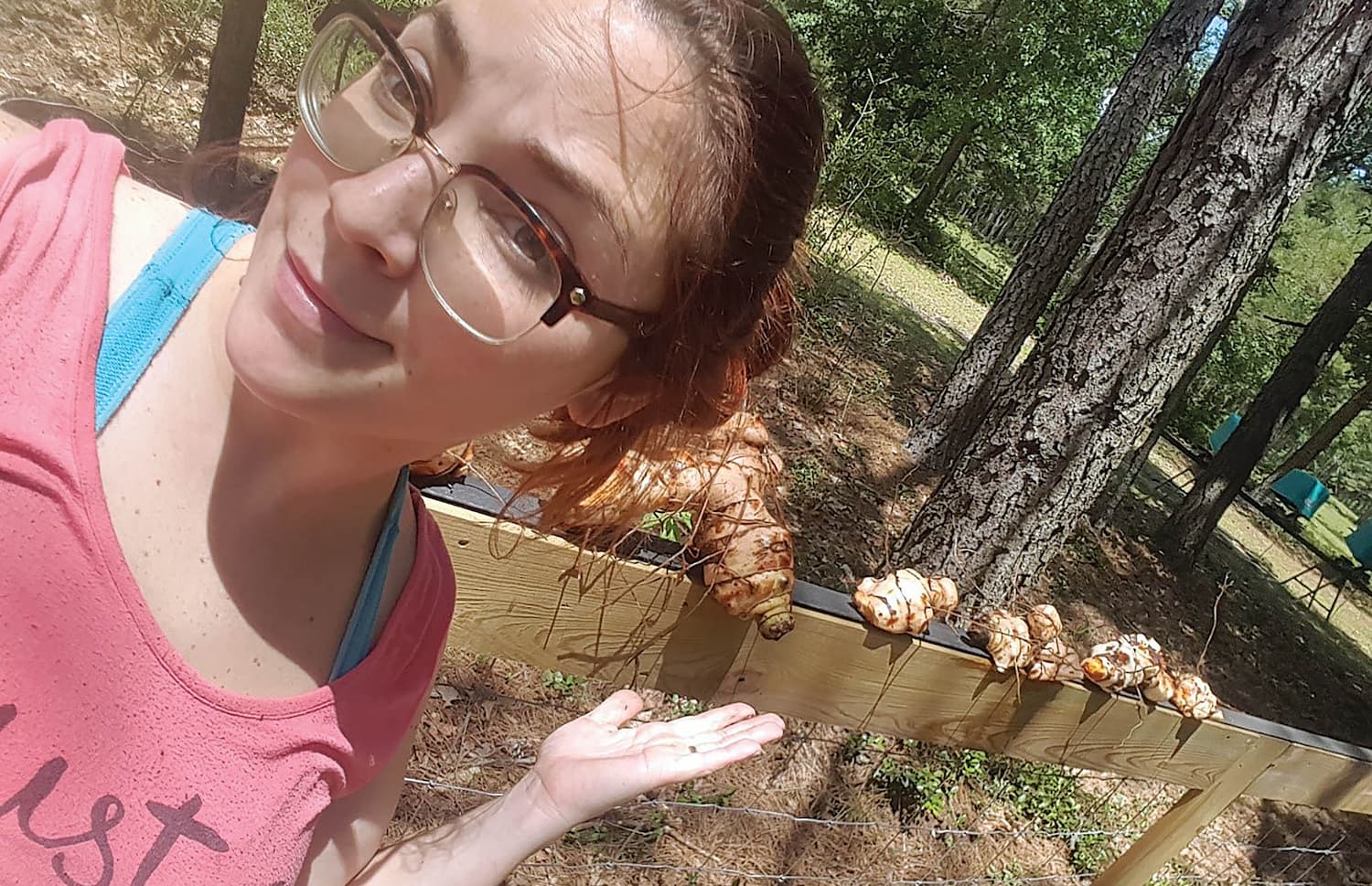 Lacey Lyde
Anderson, TX
Major/Minor: Agricultural Business/Plant and Soil Sciences
Recipient of the G.I. Bill.
"Agriculture is such an overlooked and undervalued field today. Appreciation and recognition for the beauty of biology is what piqued my interest in the field. Watching animals and plants grow reminds me of how interconnected life can be."
"I hope to take lessons from our amazing and diverse educators with me as I start a small business in my small hometown. I believe my preparation with the Ag Department has helped cultivate a wider lens to contribute moving forward wherever I go."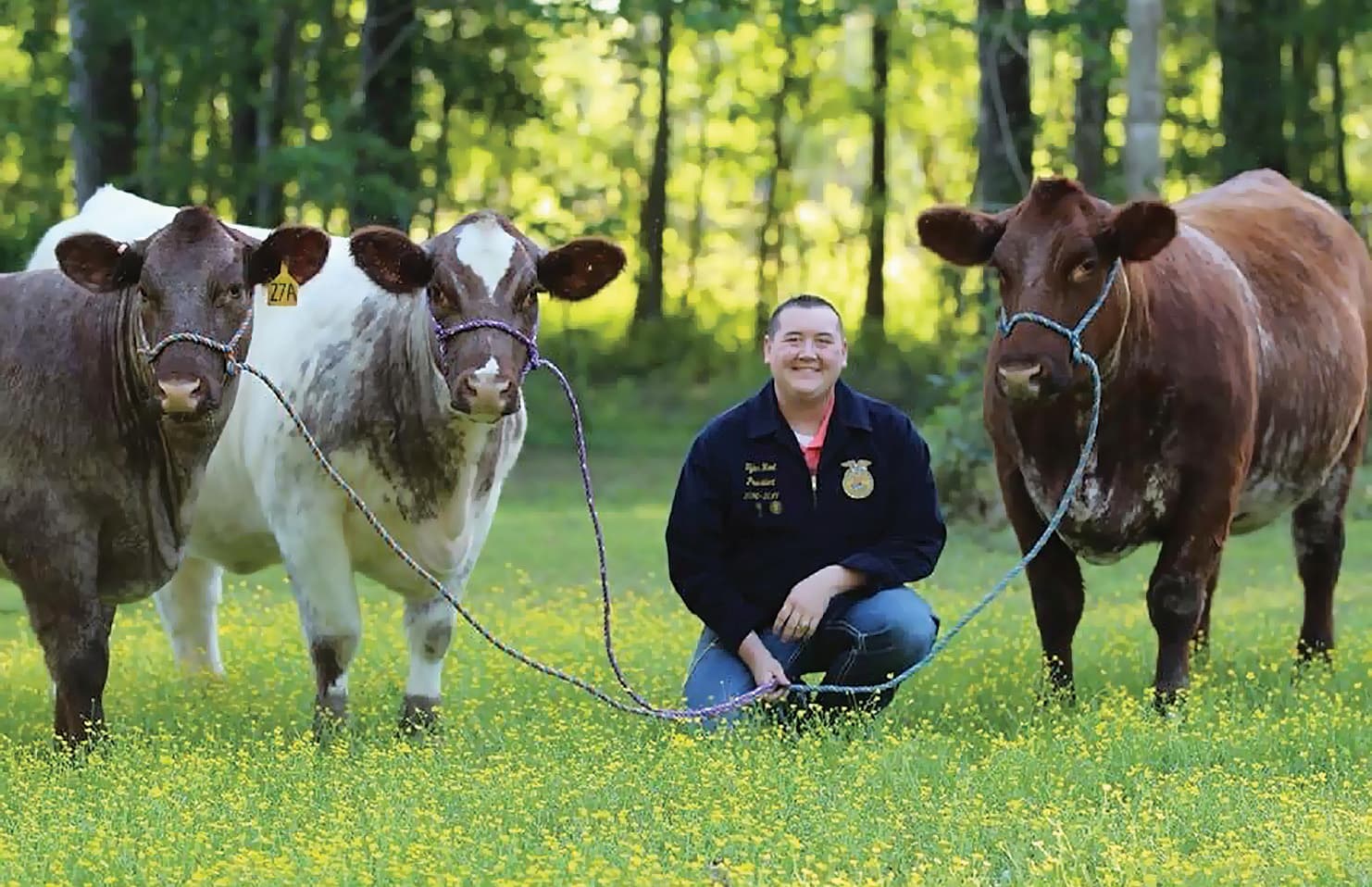 Tyler D. Root
Vidor, TX
Major/Minor: Animal Science/Secondary Education
Recipient of the San Antonio Livestock Exposition, Texas Rice Festival, Vidor FFA Booster Club, Hubie Hilz Memorial, Pine Forest Masonic Lodge, Vidor ISD, and Vidor Rotary Scholarships.
"I love how close knit the industry is and that everyone is willing to help you in a time of need. I honestly do not know where I would be without the agricultural industry. It is my goal in my career to give back by becoming a teacher and helping students follow their dreams."
"SHSU is equipped with the absolute best professors to prepare students for a career. The experiences here make me feel confident that I will be the best agricultural teacher that I can be for my future students. I could not imagine myself going to any other university."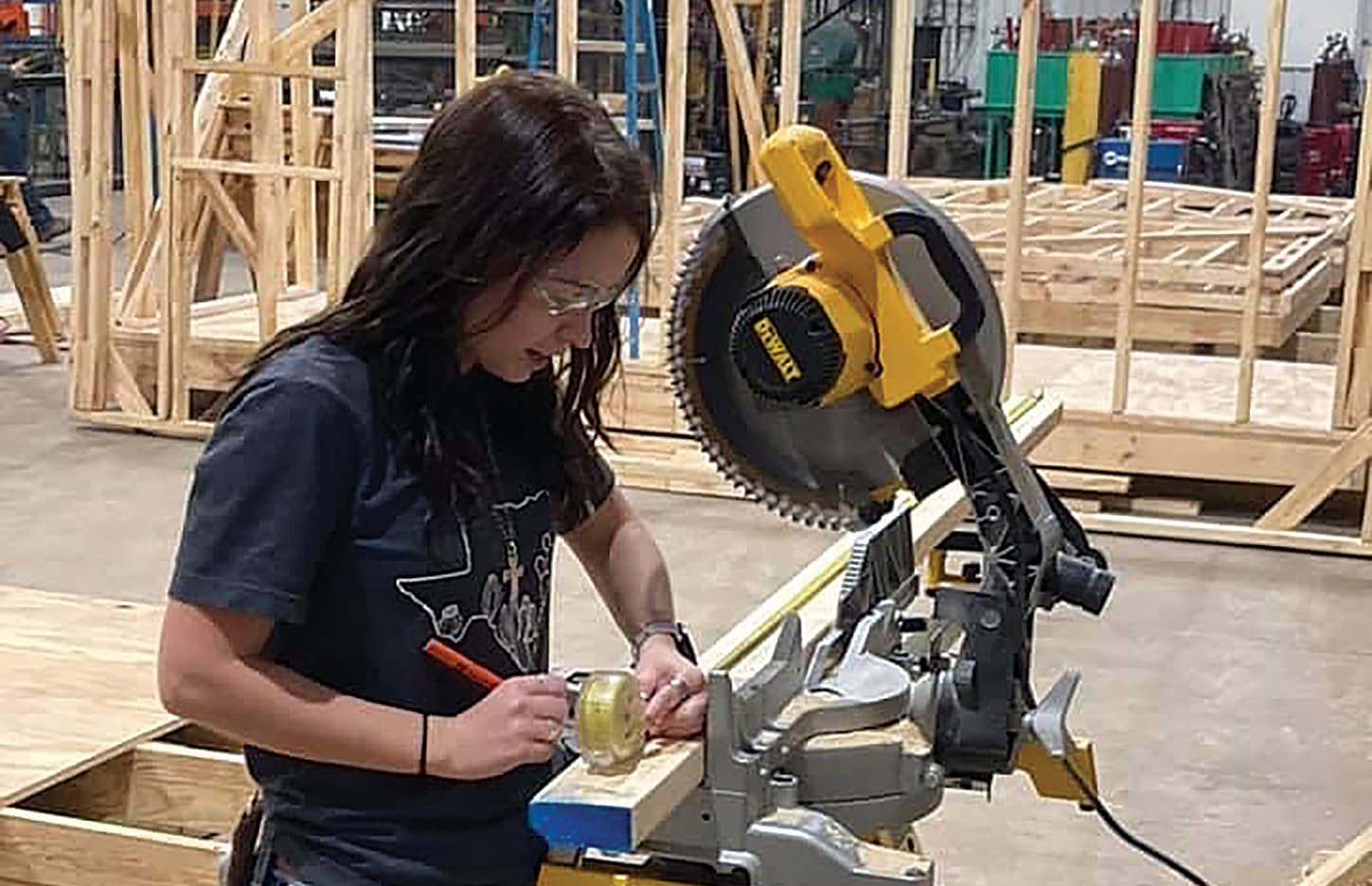 Cara Hooper
Anahuac, TX
Major: Agricultural Engineering Technology
Recipient of the Terry Foundation Scholarship.
"The field of agriculture is one of the most important and rewarding industries you can be a part of because without agriculture, our world could not be where it is today. Farmers and ranchers are the backbone of everything that happens because without Ag, you could not feed all the hard-working men and women who work to grow our country in other industries."
"I have always wanted to study agriculture, but I did not find my current major and career path until I arrived at Sam Houston State. I want a career that I am making a difference by doing, not just making money. I hope to be someone that has meant something to the world."
---