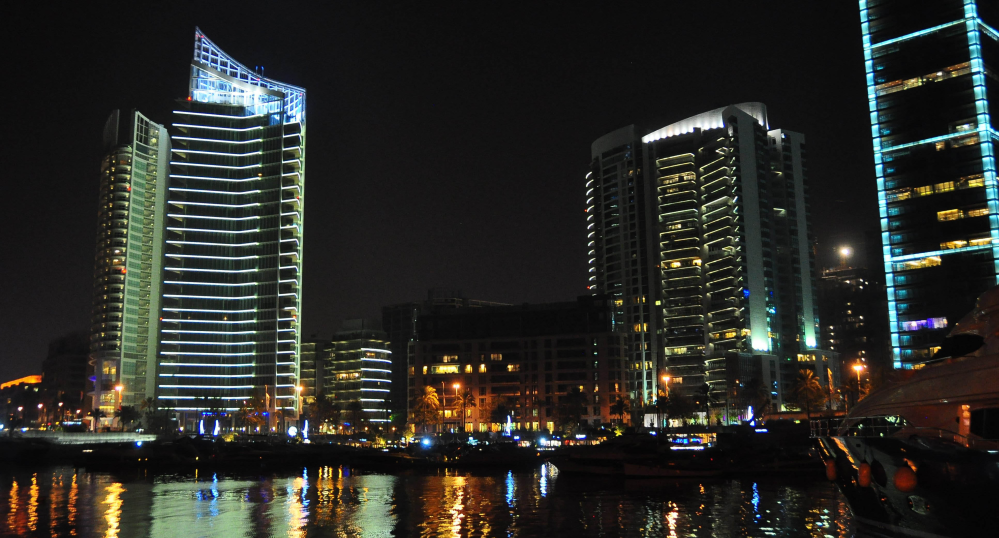 Journalists who have never covered the energy beat are grappling with reporting on the sector after the discovery of gas and oil reserves in the eastern Mediterranean. The issue is extremely complex in an already troubled region as rival countries try to capitalize on the newfound resources.
The Global Center for Journalism and Democracy (GCJD) and The Samir Kassir Foundation (SKF) continue to work together to help journalists in the region accurately and effectively cover this nascent sector.
From August 4-8, GCJD's team of experts met with various media outlets, economists, NGO's, and government officials to discuss recent developments, coverage of the sector and strategies for better informing the public.
GCJD and SKF also teamed up to offer a training workshop for journalists. Dania Saadi a freelance energy reporter based in Dubai, and Christopher Coates a freelance energy reporter based in New York shared best practices and practical advice with reporters gathered in Beirut. GCJD's executive director Kelli Arena also participated in the trainings.
Journalists from 10 news organizations attended the training sessions and evaluations of the workshop were extremely positive. "Lebanon, a country that lacks a law to free access to information, ranks low on transparency scale with a huge bureaucracy full of corruption... this fact makes it necessary for the media to provide a well understood and accurate coverage of the oil and gas sector", Al Akhbar, August 8.
The training followed the release of a report prepared by SKF and Middle East Strategic Perspectives monitoring Lebanese media coverage of the oil and gas sector. The report includes information on accuracy, sourcing, and frequency of reporting on the issue. At a press conference attended by Lebanese government officials, NGO's, local politicians, and Norwegian and other European embassy officials GCJD's Arena said "One of the center's missions is to help make journalists smarter about the issues they cover. Working with journalists here in Lebanon to better cover the energy sector fits squarely within our mandate".
The week's activities are part of a two year project supported by the Norwegian government. Ongoing work will be tailored to support individual news outlets as they continue to cover oil and gas in the region. What's more, a group of journalists will ultimately be sent to Norway or Sam Houston State University's campus just outside Houston for a 10 day immersion experience. During the trip, journalists will meet with energy industry experts, and get a first-hand look at the sector.
GCJD IN THE NEWS IN LEBANON
GCJD and the Samir Kassir Foundation's ongoing trainings, which help journalists provide more accurate and ethical coverage on the oil and gas sector in Beirut, received the attention of Lebanese Media this week.