Internship Opportunities
For 2022 Spring, the internship application deadline is Monday, January 17, 2022.
Internships provide an essential link between the classroom and workplace, are a good source of professional input, and are helpful to finding good job after graduation. Every step of the process offers valuable hands-on experience toward the goal of becoming a media professional.
The first step to completing an internship is to determine your eligibility. To qualify for an internship the Department of Mass Communication and the College of Arts & Media requires that you complete the following requirements.
Declared MCOM as my academic major.
Completed a minimum of 18 hours in MCOM with a GPA of 2.75 or higher.
Have a grade of 'B' or better in ENGL 1364, 1365 and any technical writing courses.
Completed 72 hours of coursework with an overall GPA of 2.5 or higher.
---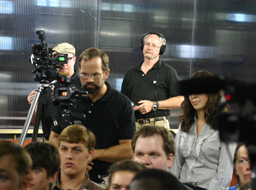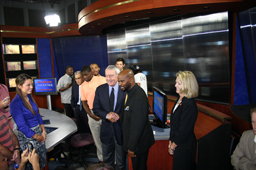 ---
All boxes checked?
No. At this time you do not meet the minimum requirements for applying for an internship and should consult an academic advisor or your track coordinator for an alternate course option.
Yes. Congratulations! You do meet the necessary requirements to apply for an internship. Your first step should be to download the FAQ Document andCourse Syllabus. These two items will help you complete the internship application packet, which should be submitted to the internship coordinator prior to the beginning of the semester you will enroll in the MCOM 4398 course. Some material may have to be requested from the prospective internship sponsor/provider so begin early. A complete internship application consist of:
---
Copy of your Unofficial Transcript
Resume (example 1 and 2) and Cover Letter
Job description outlining the duties and responsibilities of the internship.
A description of the professional job experience you hope to gain through this internship, including professional skills, new information and personal development.
Personal photo (Preferable head-shot.)
---
Internship Resource Database
Broadcast Production (Under construction)
Film (Under construction)
Journalism (Under construction
Public Relations and Advertising (Under construction)
Instructions for filling out the online Internship Application form:
Select Completed Internship Application link above.
Fill out all the fields.
For the signature field, select the "Digitally Sign Document" icon and follow the instructions for signing the form either using your existing Digital ID or creating a new one.
Select the Save icon and save the file to your computer.
The signed file can be emailed as an attachment to the Internship Coordinator.