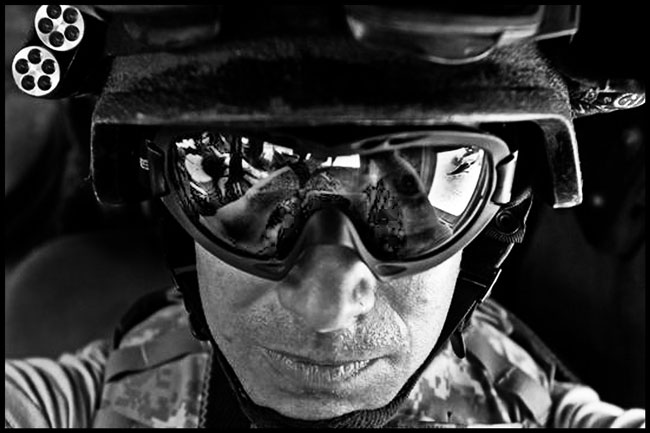 Zoriah
Award Winning-Photojournalist

Tuesday, February 24, 2015
6:00pm
GPAC Concert Hall

Zoriah is an award-winning photojournalist whose work has been featured in some of the world's most prestigious galleries, museums and publications. Zoriah's clients include National Geographic, Time, Newsweek, The New York Times, BBC News, The United Nations, CNN, NBC, CBS, ABC, PBS, NPR, The Wall Street Journal, Fortune and many others. In addition to his journalism clients his photographs also appear in Glamour, Rolling Stone, Cosmopolitan, GQ, Elle and countless other top publications. With a background in Disaster Management and Humanitarian Aid, Zoriah specializes in documenting human crises in developing countries. His vitae not only lists photographic achievements and study, but also the in-depth training and experience necessary for working under extreme conditions in some of the world's harshest environments.
In addition to his evening lecture on February 24th at 6pm in the Gaetner Performing Arts Hall on the SHSU campus, Zoriah will give two workshops:
High School Journalism Teacher Workshop
On February 23, GCJD will team up with the Region VI Teacher Education Center to host a workshop for high school teachers who teach journalism. SHSU Mass Communication professor Dr. Marcus Funk and photojournalist Zoriah Miller will put on a full day workshop for high school teachers about the arena of journalism today, and how to tell powerful and inspiring visual stories using everyday technology. For more information about this workshop, contact GCJD.

SHSU Student Workshop
On February 24, Zoriah will conduct a photography workshop on his experiences as a photographer in conflict zones and how to be an impactful visual storyteller.
Time: 10a.m. - 12p.m.
Location: LSC 320
Students must pre-register for for the workshop by emailing gcjd@shsu.edu

---
Global Center for Journalism and Democracy
Dan Rather Communications Building, Room 201, Huntsville, TX 77340
Phone: (936) 294-4399