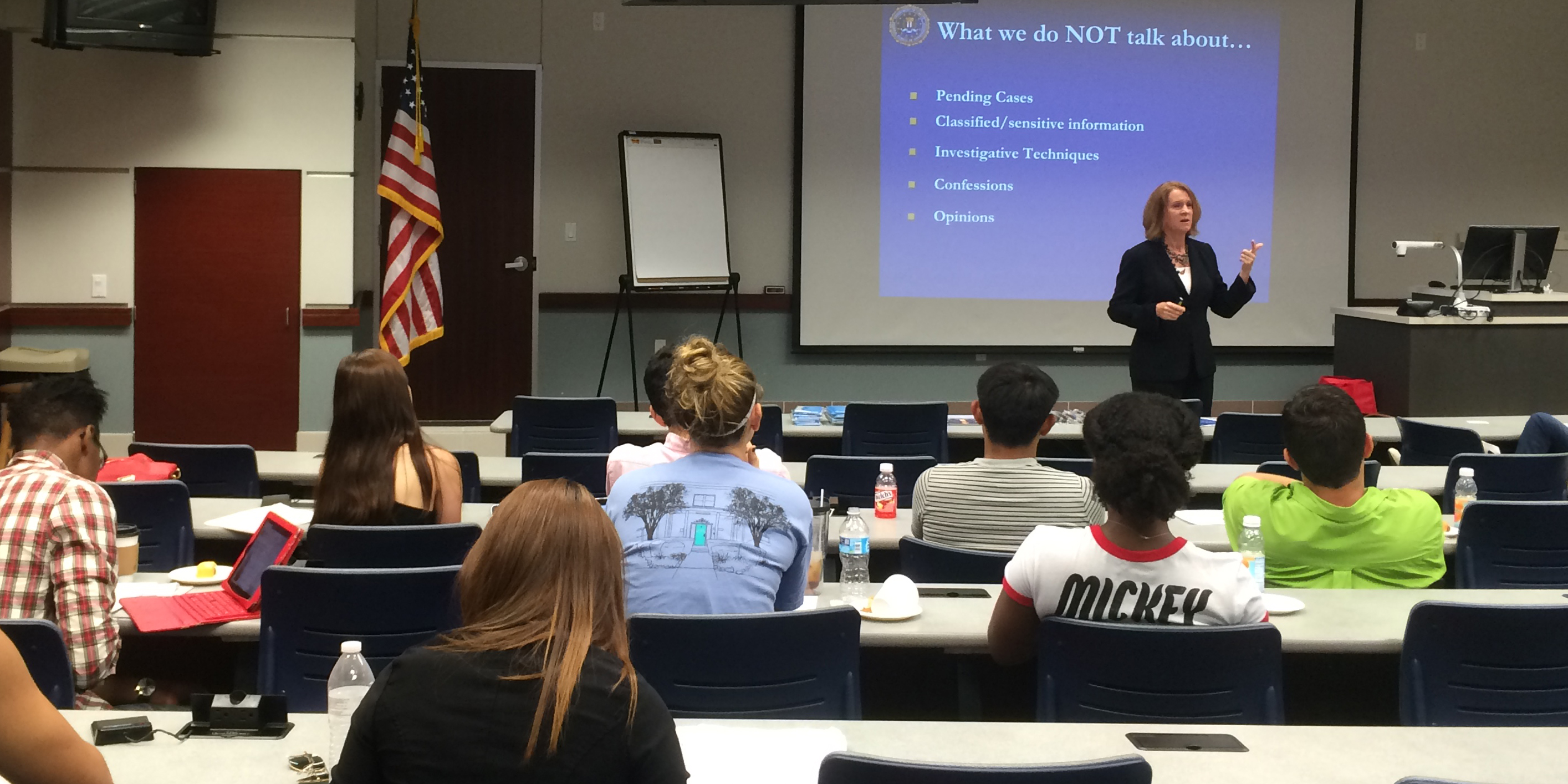 Local journalists from half a dozen news organizations joined GCJD for a half day workshop aimed at helping journalists better cover law enforcement. Bryan Carlisle, the assistant police chief from Shenandoah, Texas and Patricia Villafranca, special agent with the FBI in Houston shared their knowledge with reporters about how to navigate information gathering and story telling when covering the police beat.
"I now know more about what to do on-scene " shared one attending journalist in an anonymous evaluation. Another wrote "I gained clarification on ways to strengthen relationships with local law enforcement….and I learned new ways to research and approach different stories."
To date, GCJD has conducted most of its trainings overseas. This was the first domestic journalism training that GCJD has hosted for working journalists. It plans to offer more as it continues to build relationships with local press outlets.
SHSU journalism students were also invited to attend the session, and many said they appreciated being included along with the professionals.
"Our commitment to professional development for our students is a major priority" said Jesse Starkey, GCJD's program manager. GCJD has offered other workshops for students, including one on photo journalism and another on women in media.
All trainings are free and part of SHSU's commitment to service.
---
Global Center for Journalism and Democracy
Dan Rather Communications Building, Room 201, Huntsville, TX 77340
Phone: (936) 294-4399