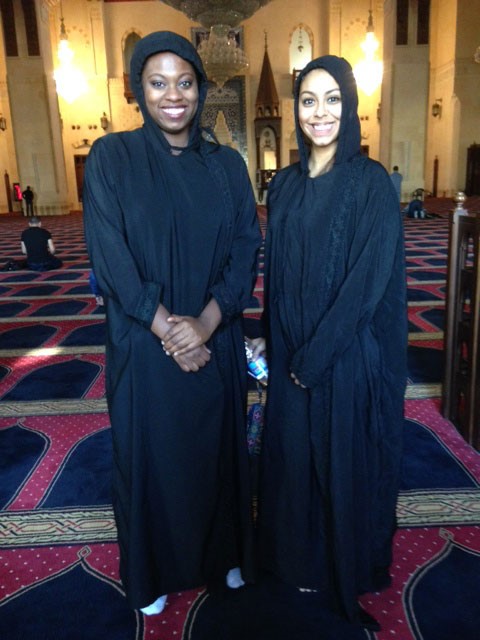 Mass Communication seniors Ingrid Bolanos and Holland Behn had an opportunity to travel to Beirut for a conference on security. They helped report on the conference on social media, and aided in coordinating the event on the ground.
Ingrid on her time in Beirut:
"I can honestly say this trip was life changing. It opened my eyes to see how beautiful the world is. I was able to learn so much about the Lebanese culture and bring back some amazing memories. Other than discovering and learning about Lebanon, I also met young journalists who have the same aspirations and passions that I do. From my experience in Lebanon, I am now more inspired and motivated to explore the world and pursue my dreams."
Holland on her time in Beirut:
"Lebanon was not what I expected it to be. The city was vibrant and full of energy! Seeing Beirut by walking the streets was a great experience. I got to see so much history in person, rather than reading about it in a book. Attending the conference was an eye-opening experience. I learned that Lebanon is a country full of journalists that want to expand and improve the media. The passion that was expressed by journalists during the conference was amazing. I know that, one day, the Lebanese press will have the voice that it wants and deserves. I'll definitely go back one day."
Read the Full Conference Report>>
---
Global Center for Journalism and Democracy
Dan Rather Communications Building, Room 201, Huntsville, TX 77340
Phone: (936) 294-4399