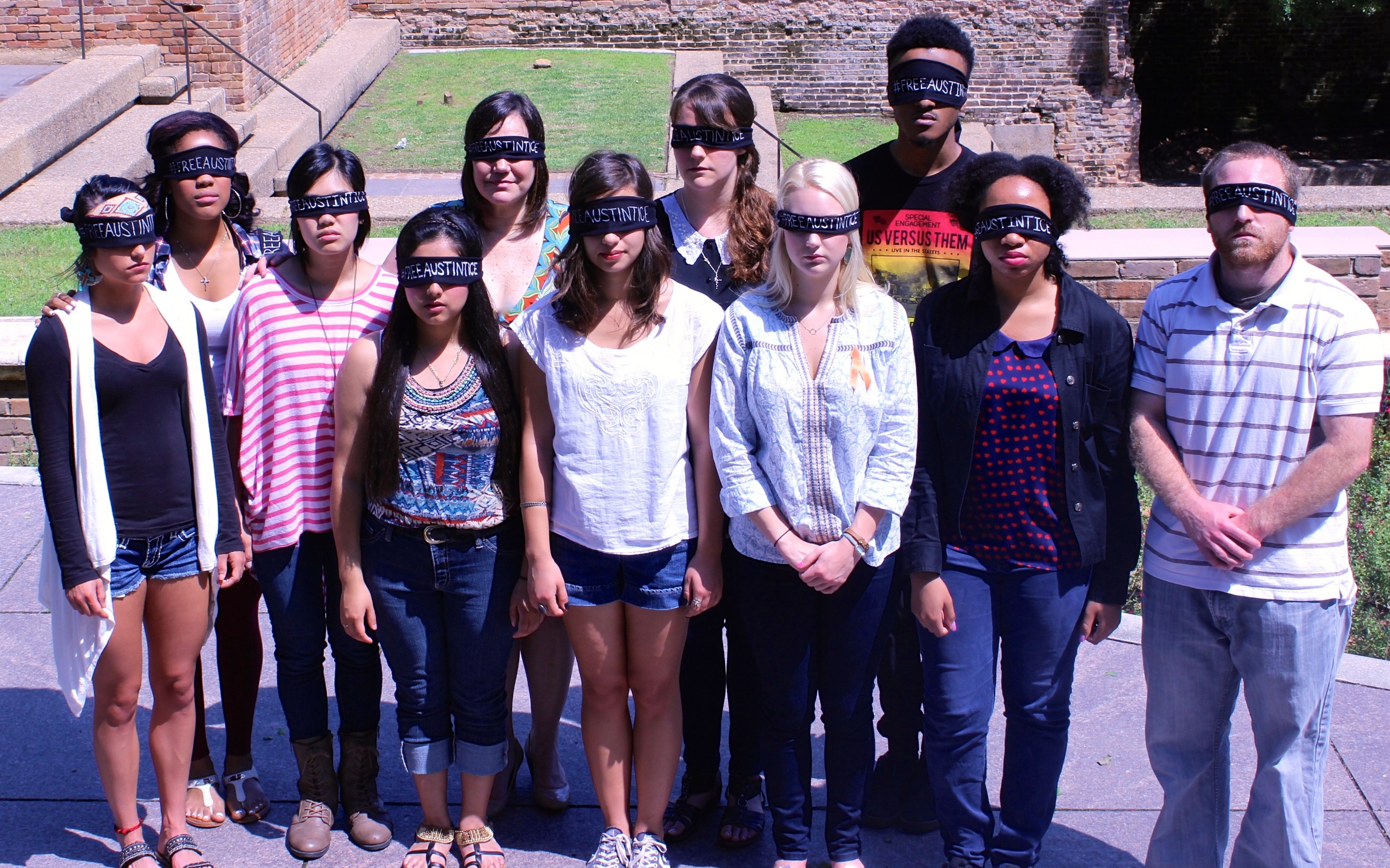 Students tackled some extremely complicated issues this semester.
Joining with the national campus group Active Minds, they put together a campaign to raise awareness of mental health issues for students and members of the community and worked to make people aware of the resources that exist to help.
Events included a public showing of The Silver Linings Playbook, a demonstration highlighting the dangers of not seeking help when confronting a mental health challenge, a meditation workshop, stress busting activities and a free evening of games and refreshments at the Kat Klub.
Students also published a series of articles in the Houstonian student newspaper, and engaged in a worldwide social media campaign #letitout!
Terrorism was next on the agenda. Students hosted Zak Ebrahim, the son of a convicted terrorist , who discussed the very relevant issue of terrorism and promoted a path to peace. As part of the event, students posed as terror victims around campus to help raise awareness and created educational infographics that are available on our website. The social media campaign was dubbed #knowyourenemy.
Finally, students commemorated World Press Freedom Day by joining in the international effort to help free Houston journalist Austin Tice. They participated in a social media campaign #FreeAustinTice, produced a video for the effort, encouraged others in the community to sign a letter to the white house and take the " blindfold pledge", and handed out ribbons to commemorate World Press Freedom Day. The group also wrote articles that were published in the Houstonian student newspaper about World Press Freedom Day and Austin Tice.
---
Global Center for Journalism and Democracy
Dan Rather Communications Building, Room 201, Huntsville, TX 77340
Phone: (936) 294-4399