by Dilek Içten & Savannah Woodworth
Zoriah Miller, an award winning photojournalist, shared his life's work with SHSU students, faculty, staff and Huntsville residents. Miller has worked in more than 100 countries, mostly in conflict zones, so his pictures often evoke a deeply emotional response. The images ranged from child drug addicts in Africa to Aids patients in Asia, to coverage of war in Iraq and Afghanistan. He spoke on the affect his travels have had on his life and what he hoped people would take away from his lecture.
"While certain subjects feel as far from us as the countries they occur in, it is important not to forget that we are all connected and the mesh that separates what happens to others and what happens to us grows thinner every day," Miller explained. "We need only look at the events of September 11 for proof. We pay a price for our actions and much like credit we pay the highest price for inaction."
Miller demonstrated how photos invoke empathy, and perhaps can help lift racial, religious and other barriers by showing a shadowy photo of a woman grieving her husband's death. He explained that most people could relate to the photo as everyone has lost something or someone.
Many of the questions after his presentation focused on the emotional toll of his work, safety, and ethics.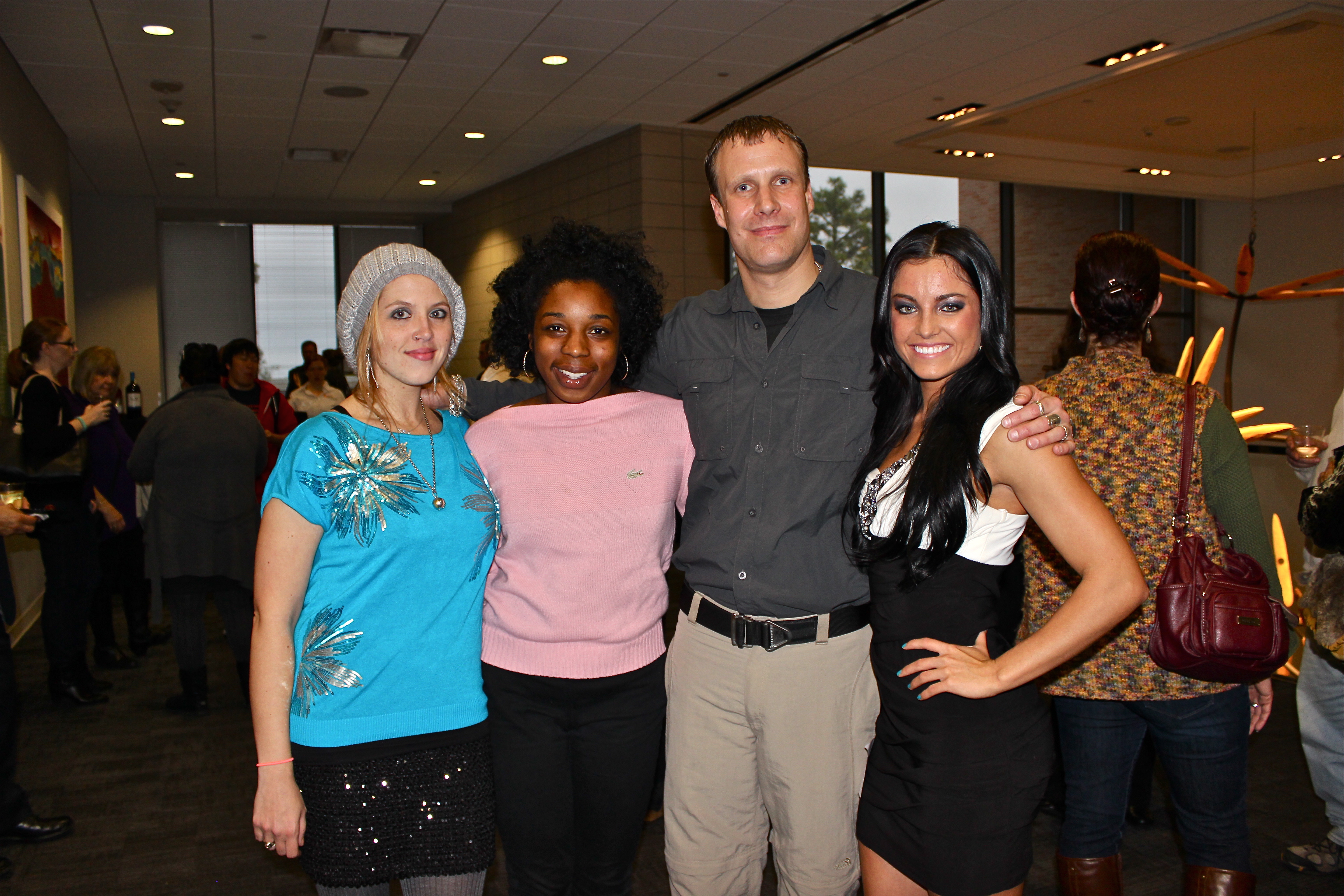 Miller also helped to judge the GCJD Photo Essay Contest along with Mass Communication Department Chair Jean Bodon, Ph.D., Art Department Chair Michael Henderson and local Huntsville resident and GCJD donor John Smither. More than 30 students submitted photos, which were displayed in the LSC art gallery. The three finalists; Yolissima Vance, Kristy Kendall and Ashley Dobos were announced before Zoriah's presentation. Kristy Kendall took first place and won a GoPro Camera for her entry, "Pure"—a photo of a black and white hand entwined together."I've never owned such an expensive piece of equipment. I'm really excited to see what I can do with it" Kendall said.
The GCJD is an active organization on campus that works to bring awareness of global issues locally and to spread good journalism and democracy worldwide.
GCJD IN THE NEWS
Student Interview with Zoriah Miller>>
---
Global Center for Journalism and Democracy
Dan Rather Communications Building, Room 201, Huntsville, TX 77340