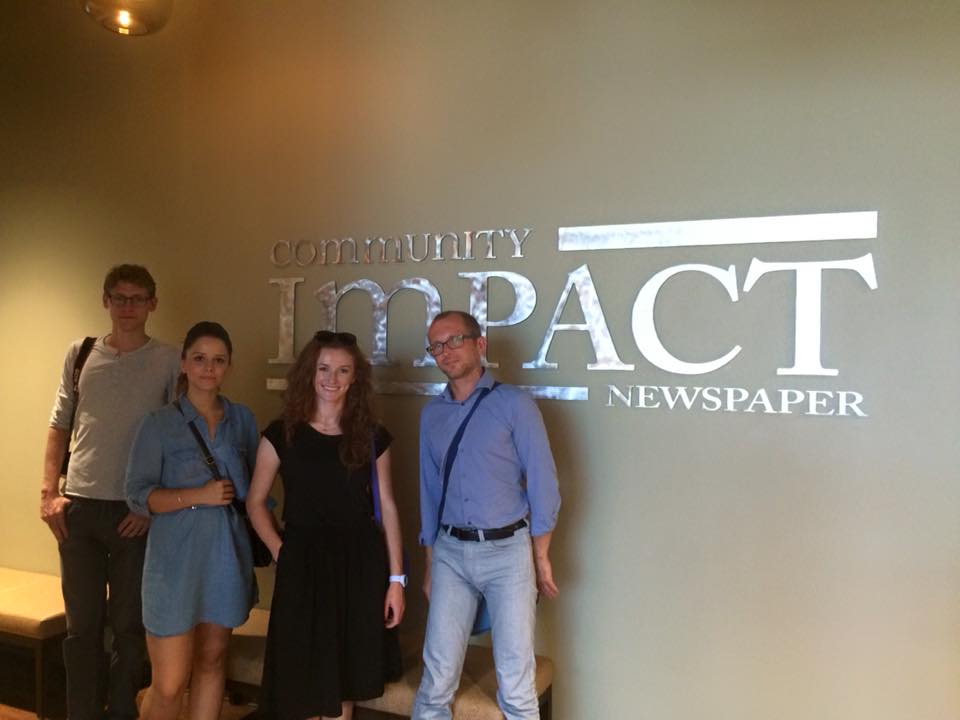 Polish students and journalists visited SHSU's Huntsville campus for a week in September. The Global Center for Journalism and Democracy had worked with the group last year in Poland when it offered a journalism training to help Polish journalists track the flow of European Union funds into local communities.

This time, the group wanted to fully explore journalism in the United States, and discuss the hot topics that U.S. journalists are tackling.

"The most surprising thing for me were the racial problems in American society. The image of American society in Poland is very idealized. During the lectures and through direct observations, we learned that this phenomenon is much more complicated and also is based on a rule of self-segregation" offered Bart Zapala, a journalist for Radio Kielce.

Race was not the only topic discussed. The group also had in-depth discussions about issues including criminal justice reform, the U.S. election process, and the economy.

"My personal favorite was the discussion with the expert from Harman Wealth Management. It was really interesting to hear about one of the biggest economies in the world, and how it will develop in the future", said Marta Sznajder, a journalism student.

The group also had meetings with various journalism outlets including the Texas Tribune and Community Impact newspapers. After the meetings, and a good dose of watching television news, student Matt Kaczmarczyk had this warning for his U.S. colleagues; "U.S. journalism needs a little bit of hardcore suppression. My main thought is that America has the most potential in the world, but because of that, it got lazy over the years and isn't making progress. You are retreating...it used to be great, now it's just average."

The project is the result of a new partnership between the GCJD and Jan Kochanowski University.
GCJD works with Universities, news organizations and nonprofits around the globe to educate journalists so they can better educate society.

"This is a fine and welcome objective," offered Zapala. "I really like how GCJD works. Its goals are ambitious and important."
GCJD IN THE NEWS
---
Global Center for Journalism and Democracy
Dan Rather Communications Building, Room 201, Huntsville, TX 77340
Phone: (936) 294-4399