Student Health Center (SHC)
Health Center Updates
Welcome Back Bearkats!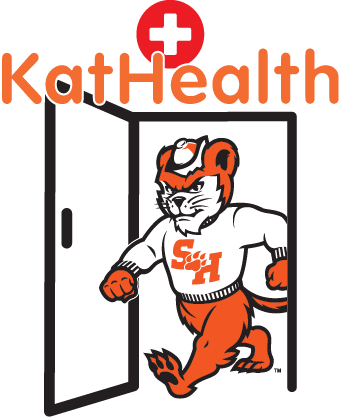 Did you know that your office visit fee is pre-paid through your semester fees! You can schedule with us as often as you need to each semester.
Here are some of the services we offer:
-Women's Health Visits (annual check-up, female health concerns, birth control) *lab work fees may apply
-Sick Visits ( sore throat, cold/flu, ear problems, nausea, and many more) *testing fees may apply
-Allergy Injections and Immunizations *injection/medication fees may apply
-Sexual Health and Testing *testing fees may apply
-Minor Injures
Click here to schedule your appointment or call us with question 936-294-1805.
---
Mission
We engage Bearkats in their personal health and wellness. We share your goals of keeping you healthy and support your academic success.
Values
Inclusion- Everyone should be seen, heard, valued, and empowered to succeed.
Service- Provide a quality experience to your patients, your team, and your community; all that you serve
Respect- Listen; accept feedback; embrace differences in people, their ideas, and experiences