Patient parking provides access to the Student Health & Counseling Center. Patients must have an ePermit or Pay By Hour.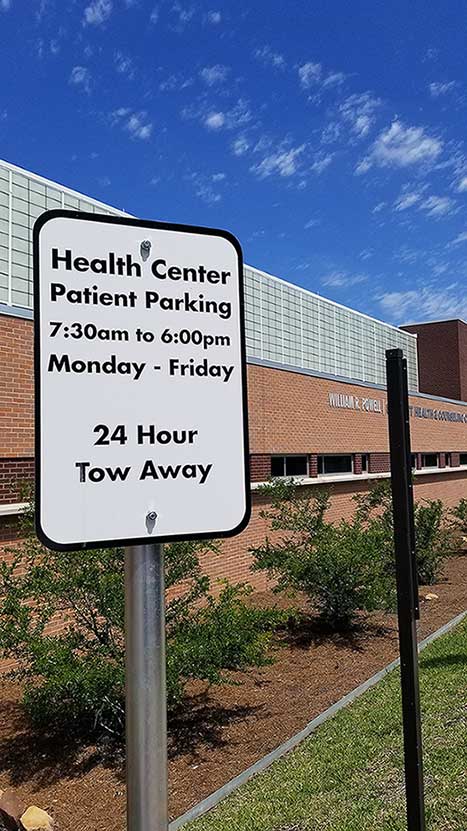 How It Works
Patient parking requires an ePermit of Zone 1, Zone 2, or any Residential ePermit. If you don't have an ePermit listed, you can use ParkMobile to Pay By Hour or purchase a Zone 2 day pass via your parking portal. The ParkMobile zone is 1820. Overflow and Zone 3 ePermits are not allowed in this reserved area. The Health Center does not issue any type of permit.
After Hours
Residential, Zone 1, & Zone 2 ePermits can park in patient parking after reserved hours. During the week, ePermit parking starts after 6pm, but you must move before 7:30am. On weekends, those ePermit holders can park all day.
Citations
Patient parking is classified as a Reserved Zone. Reserved Zone citations cost $75. To have the ticket waived or reduced to the price of a day pass, the patient will need to go to the Health Center to receive documentation regarding their appointment time. The Health Center will provide a watermarked document that will have the patients name, appointment time and date, and it will be signed by Health Center staff. If the time of the appointment and time of the citation coincide, then the citation will be reduced or waived depending on what type of ePermit they have.
1608 Avenue J Huntsville, TX 77340