Social Wellness: Developing Soft Skills Without Even Knowing It
May 18, 2022 | 4 Min Read | Written by Katrina Thornton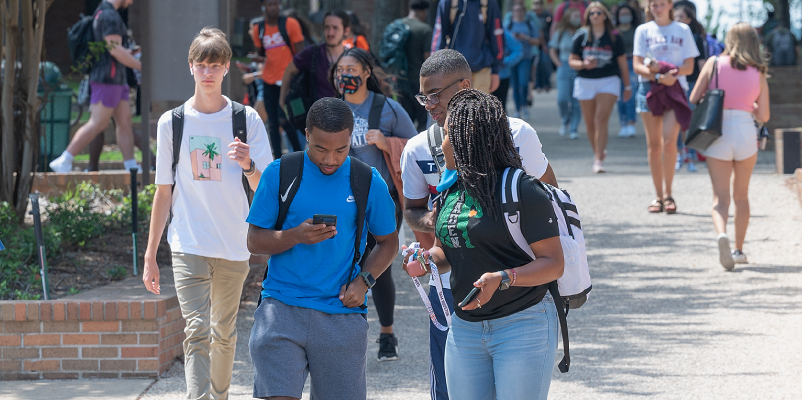 Going to college isn't just about the academics. Having a healthy social life, making friends, and having fun are important parts of the college experience and provide much needed time to destress from the hustle and bustle of daily studying, racing across campus to your next class, and those late-night cram sessions.
Staying active on campus can also help you build confidence, self-awareness, communication skills, and much more by engaging with others in one-on-one settings, group activities, and team sports. SHSU has great ways for you to stay social and active on campus.
Stay Social and Active on Campus
The Campus "Living Room"
The Lowman Student Center (LSC) is a great place to grab some lunch, hang out with friends, or get some study time in between classes. Grab a seat on the stair-step benches, enjoy the view out of the floor-length windows overlooking The Yard, and get a first-hand look at campus life from the comforts of an air-conditioned building – a much needed rescue from the Texas summer heat!
The LSC houses great food options at the Paw Print on the first floor, or stop by the second floor Starbucks for your caffeine fix. Stop by the University Bookstore for all your Bearkat gear!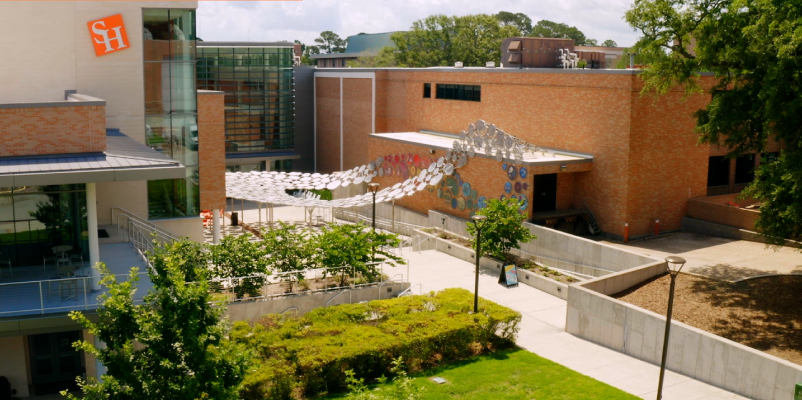 There's No "I" in Team
Getting involved in Intramural Sports and Club Sports teams can help you build great leadership, collaboration, and team-building skills – important in today's workforce!
With a wide range of options – from intramural flag football, soccer, golf to quidditch, Esports, and fishing – you are sure to find something that fits your interests. Check them out and discover an exciting way to have fun and meet new people in a relaxed recreational atmosphere.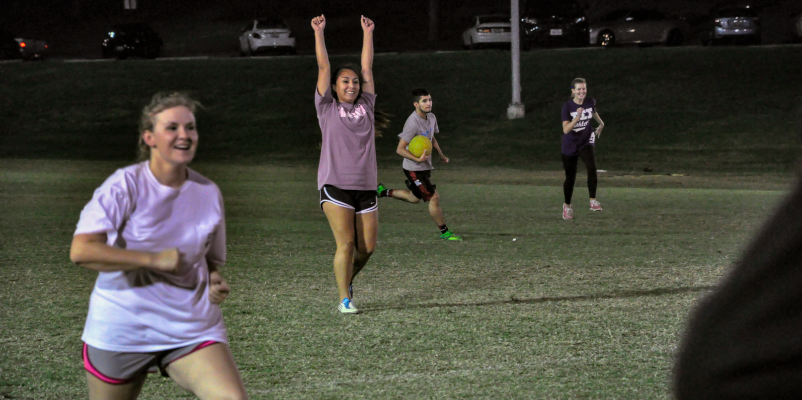 A Different Kind of Community
Are you looking to be part of a more focused community that aligns more to your interests? There are several ways to do that at SHSU!
Join the Honors College, a community that fosters individual growth, academic success, and public service. Engage with like-minded students, develop long-lasting mentorships with professors, and benefit from an Honors staff ready to support and serve you.
Get involved in one of SHSU's more than 290 student organizations and clubs or join SHSU's Greek Life.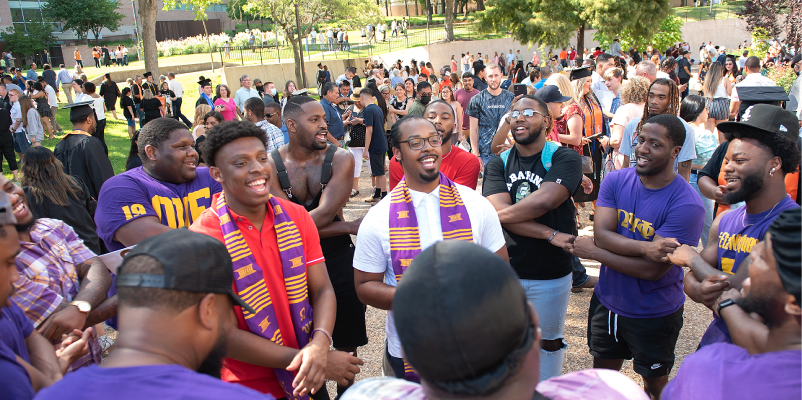 ---
Get Involved on Campus
College life is challenging and can be difficult at times with balancing school and life. Remember that you are part of an ever-growing, strong family of Bearkats. So, get out, meet your fellow Bearkats, participate in the campus culture, and discover the true meaning of Bearkat Pride.
There are also great ways to get your family involved on campus with Bearkat Family Weekend, the Homecoming parade and game, and the Parents' Association!
Want to know what's going on around campus? Check out Student Activities for a list of events. Or see the University Events Calendar to stay in-the-know of campus events and important dates and deadlines.
Upcoming Events
---
Related Links
Wellness for Your Body and Mind
Gaining Life Skills: Money, Job, and Things You May Not Know