IMPORTANT NOTICE: SHSU Common Reader Contest Deadlines Extended to Monday April 20, 2020 at 5:00 p.m.
In light of the rapidly changing COVID-19 situation, the deadline for the Freshman Essay Contest and the Transfer Essay Contest has been extended. You have the opportunity to win a $500 scholarship if you qualify.
The Book Selection
"In education, you can choose to remake yourself — or be made by others"
--Tara Westover
Tara Westover was born in Idaho in 1986. She received her BA from Brigham Young University in 2008 and was subsequently awarded a Gates Cambridge Scholarship. She earned an MPhil from Trinity College, Cambridge, in 2009, and in 2010 was a visiting fellow at Harvard University. She returned to Cambridge, where she was awarded a PhD in history in 2014. Educated is her first book.
Westover was seventeen the first time she set foot in a classroom. Born to survivalists in the mountains of Idaho, she prepared for the end of the world by stockpiling home-canned peaches and sleeping with her "head-for-the-hills" bag. In the summer she stewed herbs for her mother, a midwife and healer, and in the winter she salvaged metal in her father's junkyard.
Educated is a fearless account of love and brutality, an account of biological relationships, and an account of courage, knowledge, and intellect that lights up every page of her story.
Her memoir, Educated, reminds us that education is not only about learning history, science, and art; but also about learning how to think for oneself. Westover is aware that her education has accorded her the power to define her life and tell her own memorable story.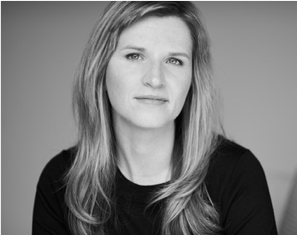 Westover's Educated portrays the unstoppable efforts of a young lady who is determined to change herself. The memoir is a perfect example of things humans can achieve if they set their minds to it.
As Hilary Redmon, her editor at Penguin Random House, observes, "It's rare to get a look at this particular culture that's so specific and nuanced." Plus, she says, "The idea that you can invent yourself is wonderful and appealing: Your birth is not your destiny."
Themes include: Family, Your Educational Journey, Active Participation and Ownership of a College Education, Narrative Writing, Journaling, Transitions, Mental Health, Child Abuse, Public Education, Government Institutions, Religion, Entrepreneurship, Living off the Grid, Study Abroad, Homeschooling, Health, Midwifery, Homeopathic Medicine, Survivalists.
---
Related Links: The New Yorker Fiction Podcast
"Education is about creating a person…The curriculum you make for yourself is always going to be better than what other people will make for you". – Tara Westover