Please RSVP
Please RSVP for the ceremony soon as seats are filling up fast:
Note: Students are expected to attend, but we understand there may be extenuating circumstances and your plans may change. Please contact our office to make changes to your reservations, to request special accommodations, or to let us know you cannot attend so waitlisted students may attend in your place and we can arrange for you to receive your Convocation gifts. Email: fye@shsu.edu or (936) 294-3422.
You and your family are invited to join President Hoyt and the university community for a ceremony commemorating the beginning of your academic journey. New Student Convocation serves as the ceremonial start for our new students, just as Commencement serves as the ceremonial finish.
Students
All new students are expected to attend New Student Convocation. All new students must report to the Bernard G. Johnson Coliseum to be seated in a special student section at least 30 minutes prior to the ceremony start time. Attire is business casual. Please bring your Bearkat OneCard.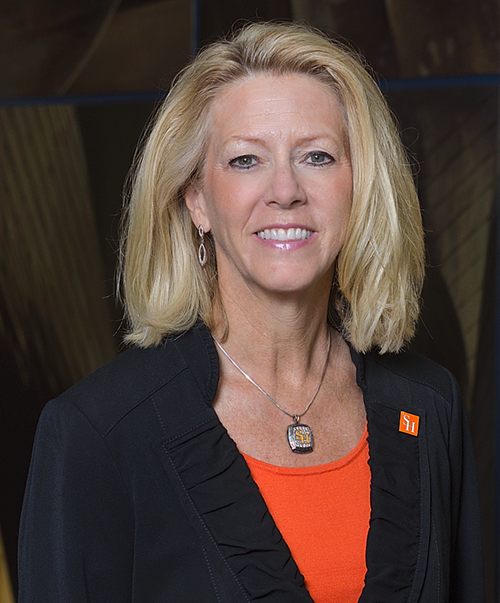 ---
Families and Friends
Families are invited and encouraged to attend New Student Convocation to witness their students' entry into the Sam Houston State University academic community of engaged scholars. New students will have the honor of sitting together in the same place where they will graduate in a few short years. Seating is available for families and friends in designated sections separate from new student seating but providing a great view of the students and the ceremony. Signs and ushers in the Bernard G. Johnson Coliseum will provide directions to new students and their families. Attire is casual for family and friends.
Parking for New Student Convocation
If you will already be on campus for move-in or other university business, you are encouraged to leave your car parked and walk to New Student Convocation.
There is also limited parking near the Coliseum with easy access from Avenue H (Bobby K. Marks Drive).
Parking for Guests with Disabilities
Refer to the university map (https://www.shsu.edu/map/) and proceed to the parking area located east of the Coliseum, Zone 2, Lot 12, at the intersection of Avenue H (Bobby K Marks Dr.) and Bowers Boulevard (directions here). This area is designated specifically for guests with mobility impairment or those requiring wheelchair access.
University Police are available to answer questions as you approach the Coliseum.
Seating for New Student Convocation
Family and guest seating at New Student Convocation, located in the Bernard G. Johnson Coliseum, is on a first-come, first-serve basis. Please note that because of your participation in a special card stunt event near the end of the ceremony, friends and family will be asked to sit in specific sections with no empty seats between guests once inside the coliseum.
Students should arrive at the Coliseum in time to be seated by 2:30 pm. Student seating will be in designated sections on the floor, in the bleachers, and in selected sections within the Coliseum. Ushers will be available to direct students to the proper seats.
Seating for Guests with Disabilities
Ushers will be available to direct guests to the east tunnel and then to the special seating area reserved in the Coliseum for guests in wheelchairs. Limited seating is provided on the floor of the coliseum.
Any other concerns not addressed should be directed to the Student Success Initiatives Office at 936-294-3422 or ssi@shsu.edu.
The Program
The program communicates to students their roles both as people who learn from others and as people who contribute to the vitality of the University. The Convocation also communicates the role of faculty members as scholars, teachers, and fellow members of this community. A keynote address will be given by President Hoyt and by a selected outstanding undergraduate student. With all new students assembled in one place, the students will gain a sense of the size, strength, and identity of their class and provide an important connection to one another and to the University. Students will receive a special gift. For questions, please call the First-Year Experience office at (936) 294-3422.
Directions
The physical location of New Student Convocation is:
Bernard G. Johnson Coliseum
1964 Avenue H
Huntsville, TX 77340
Covered paid parking will be available at the SHSU Parking Garage, which is located behind the Lowman Student Center and/or across the street from the Gaertner Performing Arts Center (GPAC).
Free Parking is available adjacent to the Coliseum.
---