Get a student's view of her move-in experience!
July 28, 2021 | 2 Min Read | Written by Madie Carabajal, edited by Mauri Smith


My name is Madie Carbajal and I'm from Houston, TX. I'm a senior majoring in Business Management. I lived on campus at Sam Houston State University for two years. My first year was in a traditional style dorm, Belvin-Buchanan.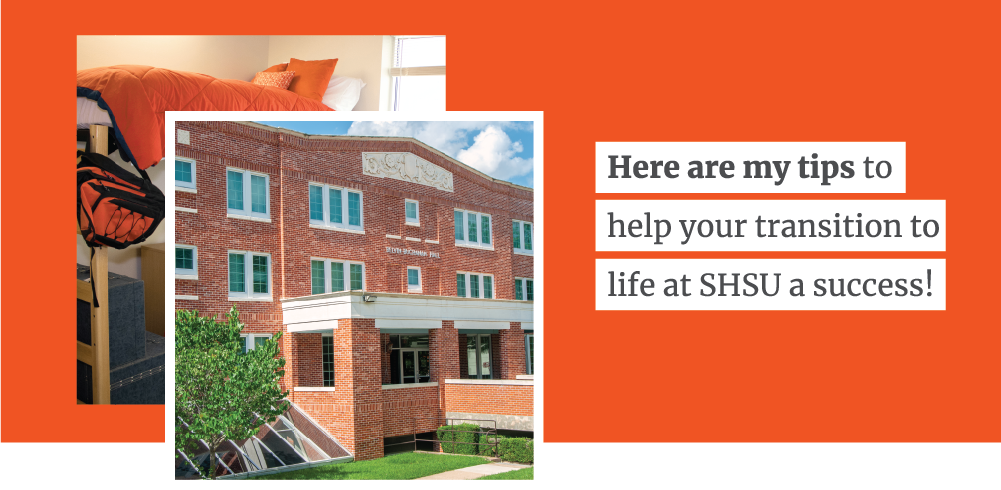 As an incoming student, I was a little overwhelmed in the beginning, making sure everything was ready for the new school year, buying and packing items for my new home away from home, saying goodbye to my parents, and finally stepping into the new chapter! Overwhelming? For sure! But, I learned some things from my first-year move-in that can help you feel not so overwhelmed.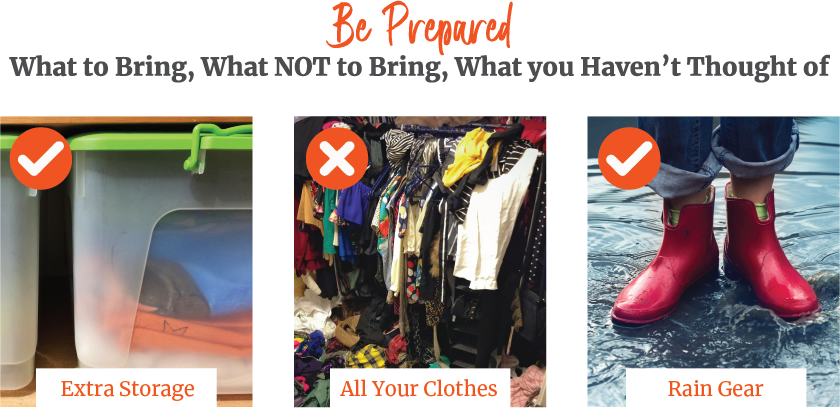 Here is what I learned:
What to bring
My advice for new students on what to bring is a mattress pad/foam, because being a busy college student, you need some good sleep. Additionally, I recommend under bed storage for extra clothes, snacks, or extra school supplies. Lofting your bed or having under-bed storage will give both students in the room more space to move around.
What NOT to bring:
Don't bring all of your shoes/clothes. Students just need to bring clothes that best fit that season to save room in their closet.
Things you haven't thought of:
The things I didn't think about bringing until I arrived at college are rain gear and card games/board games. The rain gear is a must have for SHSU students because you never know when it could rain on campus! Bringing board games/card games is a great way to hang out with friends or take a break from studying.
I hope my advice helps new students succeed with their first year on campus!
*This blog has been edited for length and clarity.
---
If you're not sure where to go or what to do, Tripod, the SHSU puppybot, is always available to fetch the info you need!
---
Related Links
Gaining Life Skills: Money, Job, and Things You May Not Know
Wellness for Your Body and Mind
Student Success in the Classroom
Planning Your College Semester with Advising, Registration, and Financial Aid