The Sociology Department at Sam Houston State University offers a unique master's and certificate programs designed to meet the needs of active students and professionals. Both the Master of Arts in Sociology and Graduate Certificate in Sociology are an entirely online program designed to provide students with advanced instruction in quantitative and qualitative techniques of sociological research, theory and leading topical areas in sociology. In both programs, students develop the professional skills necessary to analyze social issues in applied settings and advance their careers.
The graduate programs in sociology emphasize public sociology. Public Sociology refers to any effort to translate sociological perspectives and analyses beyond the academy. As a department, we strive to cultivate in our graduate students the desire and ability to translate their newly acquired expertise into practice and positive social change. This focus aligns with Sam Houston State University's motto, "The measure of a life is its service." Yet, beyond reflecting institutional values and reputation, our decision to identify with an approach to our discipline celebrates the diversity and success of our faculty's wide-ranging methodological approaches and areas of specialization. The generalist approach we employ affords students flexibility to choose from a variety of course offerings, gain expertise in multiple methodological approaches, and effectively transition to multiple career opportunities on exiting our program (e.g., instruction and pedagogy, non-profit sectors, social services, and doctoral study). Our faculty's commitment to Public Sociology takes many forms and ranges from community-based research and partnerships to publication of research briefs that seek to engage the broader public to engagement in local social movements.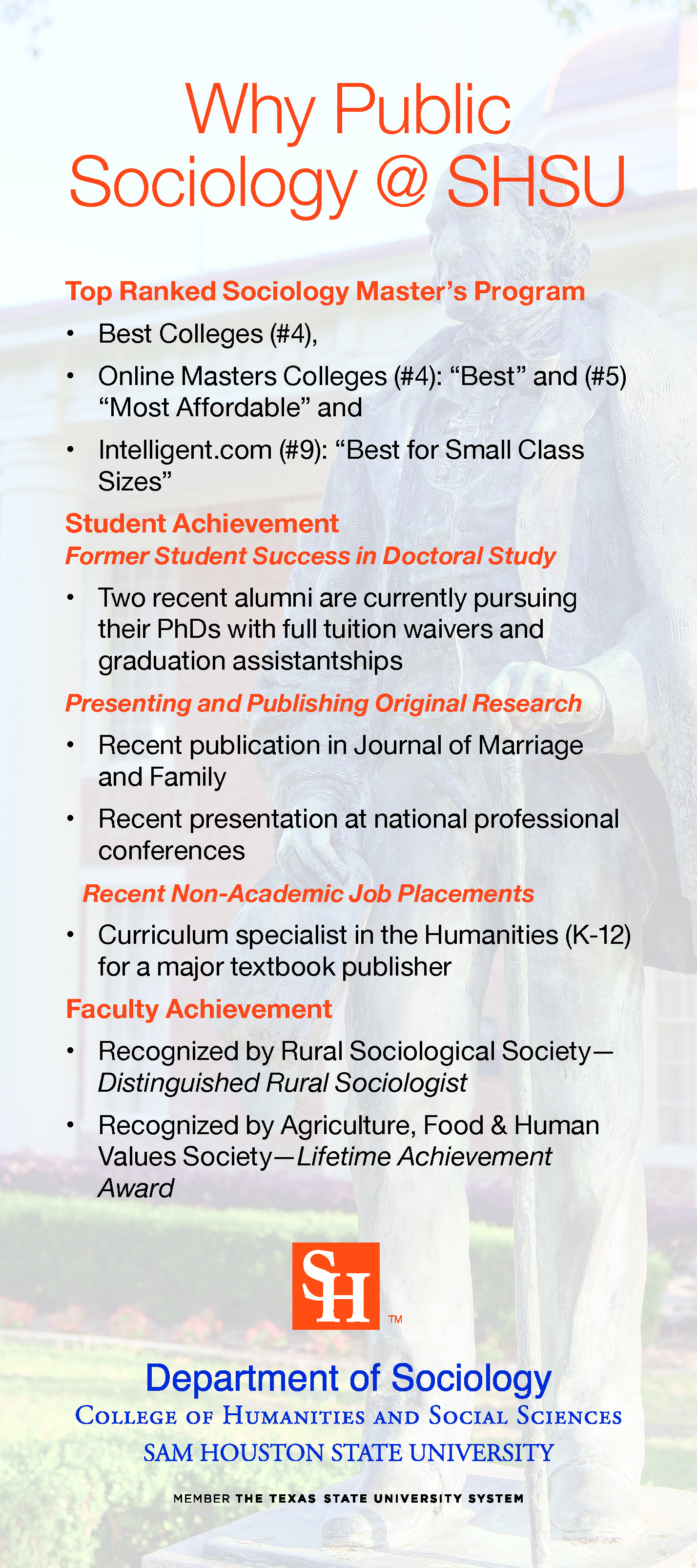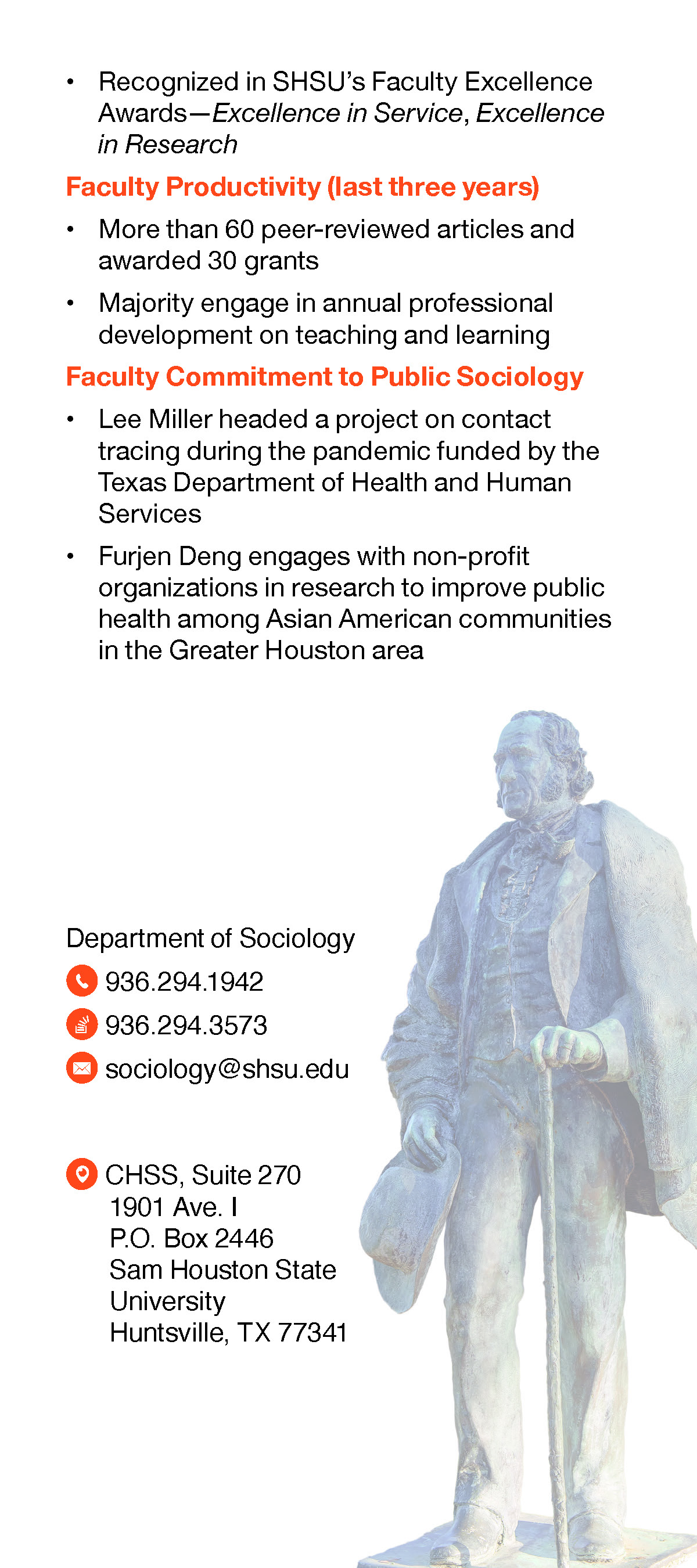 ---
Degree Programs and Admissions Information
Graduate Catalog for Masters of Arts in Sociology
Graduate Catalog for 18-Credit Hour Graduate Certificate in Sociology
Click here for information regarding tuition cost
Graduate Handbook
Career Opportunities and Job Readiness
Contact Us
We want to hear from you! For questions, concerns, or compliments please call or e-mail Dr. James Stykes, Director of Graduate Studies (936-294-4122).
To learn more about department events and faculty and student accomplishments follow us on Twitter, Instagram, and Facebook.