Earl Brown, Graduate Certificate, Class of 2022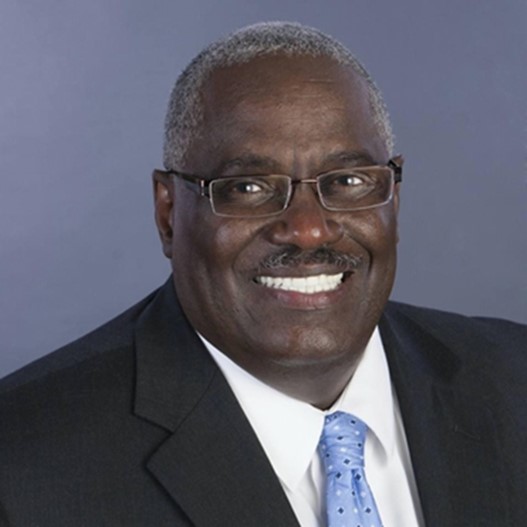 My name is Earl Brown, and I earned a Graduate Certificate in Sociology from SHSU in 2021. In 2014/2015, I was asked to work with the Chief Diversity Officer at the State College where I was a Temporary Full-time Professor of English and Speech Communication, to create what came to be known as "Courageous Conversations" around policing and race. After the first community panel discussion, I recommended that a course on "Race, Class, and Gender" be created and aggressively marketed. My thought was that I could use African American Literature to teach such a course. However, it was determined that one must be credentialed to teach Sociology. Then, I researched Graduate Certificate programs in Sociology. In my research, I found four (4) outstanding programs. However, Sam Houston State University's (SHSU) program, as we said in the U. S. Navy "stood head and shoulders above the others." For several reasons, such as being hired full – time as a tenure track professor, I did not apply and begin the program until August 2020. I completed the Graduate Certificate in December 2021. The professors at SHSU are the greatest I have encountered in the several online programs I have experienced (Graduate Certificate in Professional Writing and Master's in Education in Teaching and Learning – English Cognate). Our college had been seeking a full -time Sociology professor for three years. So, as the Academic Dean and Vice President for Academic Affairs reviewed my SHSU transcript to complete the paperwork to credential me to teach Sociology, the decision was made to ask me to volunteer to transfer from the English/Communication Department to the Social Science Department to become the full-time professor of Sociology. Without question, the Graduate Certificate in Sociology at SHSU combined with my wide-ranging academic and military training coupled with a plethora of life experiences make me preeminently qualified to take on this truly unexpected and exciting new challenge.
---
Erika Minnix, BS in Sociology, Class of 2020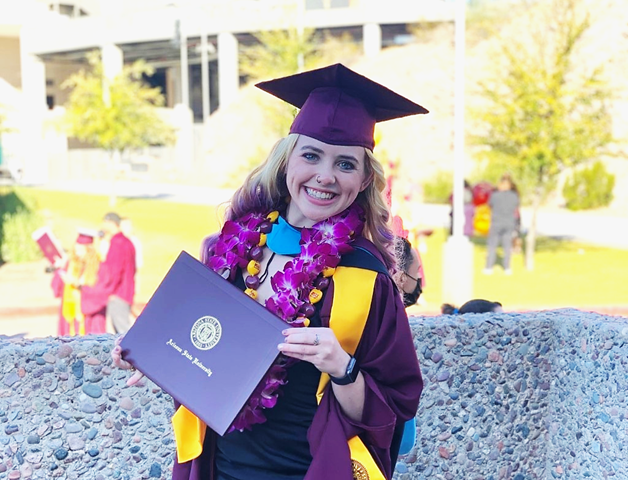 My name is Erika Minnix, and I am a 2020 graduate from the SHSU Sociology undergraduate program. I originally majored in early childhood with an emphasis in special education. It was Spring '17 when I took Dr. Cabaniss' Introduction to Ethnic Studies class and realized special education was not meant for me. After the third week of class, I talked to Dr. Cabaniss about different major options. That is when I realized I could major in something that I was passionate about, while using my voice to change the world. At SHSU, I was actively involved. I was an exec for orientation and in my sorority, and I even started my own student organization (Kats for Kids). I applied the concepts I was learning from class within those various organizations. While I was in undergrad, I got the chance to go to Kentucky to present my research at a national conference. All it takes is one person to listen to become socially aware, and I was not afraid to use my voice! I graduated in December 2021 from Arizona State with a Master's in Higher and Postsecondary Education (a bunch of fancy words to work at universities). Currently, I work at a radio station in Phoenix, Arizona. As I continue making strides in the entertainment industry, I will bring awareness to the various disparities. Being a Sociology major has impacted me in more ways than one!
---
Catherine Perry, BS in Psychology, Sociology Minor, Class of 2020
My name is Catherine Perry, and I graduated in the fall of 2020 with a BS in psychology and a minor in sociology. After I graduated, I began to work in the field of Applied Behavior Analysis (ABA) as a Behavior Technician to provide behavior therapy to autistic children so they could have a better quality of life. I am now starting a new position at Texas Children's Hospital as a Registered Behavior Technician in a brand new department for behavioral health!
While I studied sociology in undergrad, I fell in love with the field, the different disciplines, and how important the research is. I use the content I learned frequently in how to think and how I conduct myself as a healthcare professional.
Additionally, my minor in sociology has assisted me in my future counseling identity. As a lifelong student, studying sociology at SHSU has given me a base to continue to grow professionally and personally! 
---
Destiny Little, BA in Sociology, Class of 2019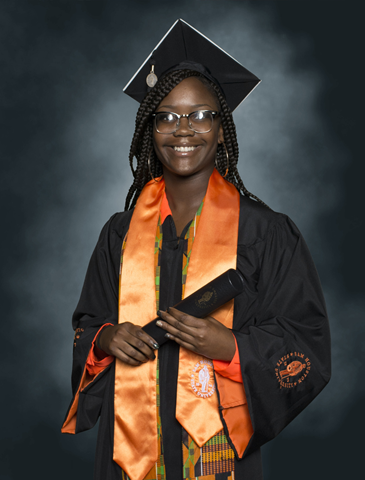 Hello, my name is Destiny Little. I graduated from Sam Houston State University in December of 2019! I was privileged to receive my Bachelors of Arts in Sociology with a minor in Criminal Justice and also to have one of the last NORMAL graduation ceremonies before Covid arrived. Ha ha ha!
However, my thirst for knowledge has led me to further my education as a counselor here at Sam! I am currently in my second year in the Clinical Mental Health Counseling program. I am also an A.S.P.I.R.E. (Academic Success Program in Research Empowerment) scholar and a Peer Mentor in the Academic Success Center!
---
Jesús Ayala-Candia, BS in Criminal Justice, Sociology Minor, Class of 2019
My name is Jesús Ayala-Candia. I am a first-generation college graduate, from a single-mother household, born and raised in El Paso, Texas. My mother instilled the importance of both education and the need to give back to my community. I attended Sam Houston State University because of its emphasis on Criminology. Though I come from a family with relatives who have served on the police force, I wanted to be the first to study the discipline at the academic level. Once at SHSU, I majored in Criminal Justice with a minor in Sociology. I graduated in the Fall of 2019.
As proud as I am to be an alum of the College of Criminal Justice, I found my intellectual passion in sociology. I must admit, at first, I didn't understand what Sociology was, other than the description on Google sounded "cool". My first advising session with Dr. Douglas Constance made me more interested in the subject. Taking classes from distinguished faculty like Ms. Caron Cates, Dr. Alessandro Bonanno, Dr. Joseph "Doc" Gallo, Dr. Gene Theodori, Dr. Jason Konefal, and Ms. April Plemons, fueled my interest in understanding interactions in the social world. In my junior year, I was fortunate to have been granted a fellowship in the prestigious Ronald E. McNair Scholars Program—a program designed to prepare underrepresented minorities for graduate school and academia. As a Fellow, I conducted an undergraduate research project alongside a professor, who in a very short time, has become more than just a mentor and colleague, but a life-long friend, Dr. Karen Manges Douglas. Under her guidance, I was able to conduct a qualitative field research project investigating the conundrums of immigration policy on the Juarez-El Paso border during the controversial Trump Administration. The abbreviated results of this study were published in the CHSS journal for undergraduate research, The Measure, and presented at various regional Sociology conferences.
After graduation, I attended Texas Tech University where I earned my Master of Arts in Sociology. During my time at TTU, I worked under the supervision of Dr. Nadia Flores-Yeffal, a leading expert on immigration issues, who chaired my thesis research that expanded on a finding from my McNair project. My thesis examined the interrelated operations of borderland policing systems and Border Patrol through Operation Stonegarden—a low profile grant policing operative that helps the Border Patrol enforce federal immigration law under the auspices of general border security—and its overall effects on borderlands officials. Officials must negotiate the funding needs for their local police forces with accountability to social justice groups and a broader mistrust of law enforcement from their community. The other members of my committee were Dr. Luis Ramirez, an established Criminologist and Law & Society expert, and our very own Dr. Karen Douglas.
Following my Masters, I applied to several PhD programs for both Sociology and Criminology. I was accepted into the University of California Merced, University of California San Diego, and Texas A&M University for Sociology and my alma mater, Sam Houston State, for Criminology. Although it was a difficult decision, I chose the University of California San Diego. UC San Diego houses several specialized centers on international immigration including the Mexican Migration Field Research Program. My plan is to continue my work on immigration enforcement along the U.S.-Mexico frontier and specifically an understanding of how Mexican officials adapt to the ever-changing American immigration policy. Ultimately, my hope is that I always continue to live up to our motto: "The Measure of a Life Is It's Service" and represent the quality of training my mentors and colleagues have instilled in me. Gracias a todos del fondo de mi corazón (thank you all from the bottom of my heart).
---
Gabree'l Rodriguez, BA in Sociology, Class of 2018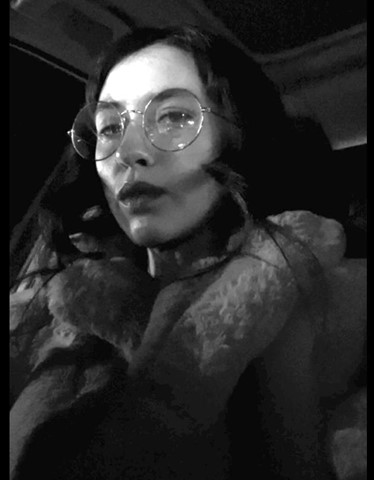 My name is Gabree'l Rodriguez, and I graduated from SHSU in 2018 with a BA in Sociology and a minor in creative writing. My minor in creative writing was highly discouraged by my guidance counselor, and I spent some time crying, rather dramatically, over his criticisms. However, I was determined to declare myself a true writer, as it is my greatest passion, aside from Sociology. I graduated with the highest GPA amongst other graduating Sociology students, and was published in the university's literary magazine, The Beacon, for my poetry. Upon learning that I was officially a published author, my old guidance counselor congratulated me, telling me, "Your words are immortal now;" and I proudly smiled at his acknowledgment.
Throughout my time in school, I worked as a teaching assistant for a Gender and Inequalities sociology class, as well as a Demography of Migration sociology class – an experience that I am forever grateful for. Working as a teaching assistant gave me the confidence to move on to greater opportunities. After graduating from college, I decided to pursue education further. I earned a teaching certification through an alternative certification program. I currently teach English Language Arts at a Title 1 school, where I am known as "Ms. Rodriguez," and occasionally… accidentally, "Mom."
---
Kourtney Spriggins, BA in Mass Communication, Sociology Minor, Class of 2017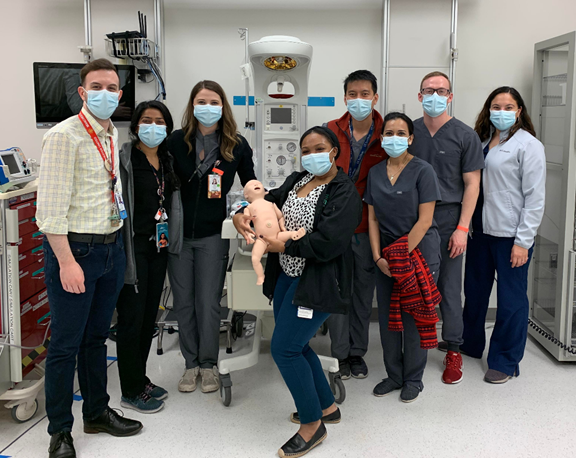 I am Kourtney Spriggins, and I graduated in 2017 with a BA in Mass Communications and a minor in Sociology. After graduating from SHSU, I attended the University of North Texas and completed a degree in Higher Education with an emphasis in Student Affairs. Following graduation from University of North Texas, I moved to Georgia to work at Kennesaw State University as a Transition Coordinator within New Student Programs helping first year and transfer students adjust to university life. Currently, I am back in Houston, Texas, working as a Senior Program Coordinator for pediatric fellows at Baylor College of Medicine.
Minoring in sociology was an amazing decision and drove my passion for wanting to create social change while also having discussions surrounding social constructs in America. I took most of my classes during an election year and I learned a lot regarding inequalities that exist in our government. To this day, I remember advocating for natural hair in one of the classes and being so afraid. That certainly isn't the case now. I've been able to engage in numerous conversations without fear and really get people thinking about an experience different than their own. It's been such a helpful tool in all of my professions, as well as life. I hope everyone has the opportunity to experience a couple of sociology classes or converse with people who have. I think we could all benefit from it.
---
Tim Arthur, MA in Sociology, Class of 2017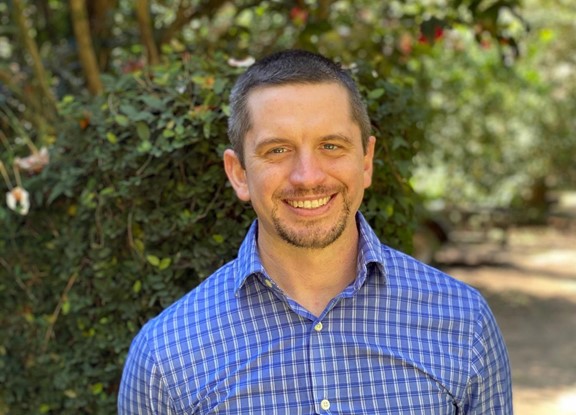 My name is Tim Arthur, and I graduated in 2017 from Sam Houston State University with a Master's degree in sociology. The wonderful professors in the Sociology Department trained me to conduct original, publishable research and enabled me to go on to pursue a PhD in sociology at Florida State University, where I currently attend. My research at Florida State focuses primarily on health inequalities, specifically as they relate to racism and birth outcomes. I also recently published a co-authored paper with Dr. Emily Cabaniss in the Journal for Social Thought that was derived from my Master's project at SHSU titled, "Queer Men and Smartphone Dating Applications: Navigating Partner Markets and Managing Stigma." These accomplishments were made possible by the in-depth training I received during my time at Sam Houston. I am slated to complete my PhD by Spring of 2024 and plan to seek a tenure-track position teaching sociology so that I can offer future students the same opportunities I was given by the faculty at SHSU.
---
Ashley Picket, BA in Sociology, Class of 2016
My name is Ashley Picket, and I graduated with my BA in Sociology from SHSU in May 2016. I took some time off of school after graduating to work and figure out my next steps. In September 2017, I accepted a job with the Department of Educational Leadership at SHSU, and in Spring of 2019, I was accepted into the Higher Education Administration MA program at SHSU. I was promoted in 2019 to work as the Graduate TEA Coordinator with the Associate Dean of Graduate Studies in the College of Education. I love working for the College of Education because I get to play a part in shaping the future educators and administrators of Texas.
I received my MA in Higher Education Administration and Graduate Certificate in Academic Advising in December 2020 and have been using my degree and skills learned in my current role by working to implement a career advising program for graduate students in the College of Education. This program is rolling out Summer 2022.
The Sociology program at SHSU changed my career trajectory. Before I decided on Sociology as my major, I changed my major three different times and at one point I thought about quitting college all together. If it weren't for the wonderful counselors in the Career Services Center, I may have never stumbled across Sociology, and my future career in Higher Education Administration. I can honestly say that after taking Introduction to Ethnic Studies with Professor Plemmons, I was hooked! The Sociology program at SHSU broadened my world view and gave me the tools to see my world and those in it differently. I especially enjoyed my time spent in the Sociology Club and working at the Center for Rural Studies within the Department of Sociology! The Sociology Club and Center for Rural Studies allowed me to assist the Faculty in the Department with their research, and allowed for me to present research at the Southern Rural Sociological Association and the Southern Sociological Society Conference.
Currently you can find me working to serve graduate students in the College of Education by day and playing a mean tambourine and singing in my band The Pickets at night!
---
Thalia Puente, BA in Sociology, Class of 2015
My name is Thalia Puente. After I graduated from SHSU with a BA in Sociology in 2015, I went back to school for a Master's Degree in Social work at the University of Houston in the Fall of 2016. I didn't really know much about social work until I heard more about it during my Senior year at SHSU. When I was at Sam, I was part of an organization named Pay It Forward which focused on helping children in the foster care system. I was so excited to know that SHSU offered something like this and I became very invested. Simultaneously, as a sociology major, I was studying people in a holistic way as we looked at all areas of their lives and how they affected individuals. I felt a similar overlap with social work when I learned more about it and decided to go that route. Now, I am Licensed Clinical Social Worker and specialize in providing mental health services to adolescents and their families. I have also recently expanded to working with young adults, specifically college students, in helping them navigate life while facing mental health challenges. I have had incredible experiences in the field from working in different residential treatment facilities to psychiatric hospitals to universities and have recently joined a group private practice to continue providing therapeutic services for those that need it outside of those environments. I really didn't know what I was going to do with my life as a career, I just knew I wanted to help others. Luckily, my education at Sam Houston really guided me on what path I needed to take to fulfill my passion.
P.S. I just bought a house! :)