Welcome Note from the Chair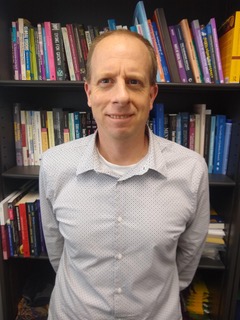 Welcome to the Department of Sociology at Sam Houston State University. Sociology is a scientific discipline that analyzes the behavior and interactions of people with each other and the larger world. This means that sociologists study such things as marriage and families, the economy, public health, demographic changes, immigration, race relations, and the impacts of new technologies. In doing research, sociologists conduct surveys and statistical analysis, do interviews, conduct observations, and analyze historical data. Our research contributes to public debates, policy, and is used by a plethora of groups and organization for a variety of causes.
The Sociology Department at Sam Houston is committed to excellence in both undergraduate and graduate education. At the undergraduate level, we offer both a Bachelor of Science and a Bachelor of Arts in Sociology, as well as minors in Sociology and Community Leadership. Our programs are known for active learning classes, faculty collaboration with students on research projects, and strong mentoring. Our undergraduate programs also offer opportunities for community engagement and internships.
All of our graduate programs are online and include a Master of Arts in Sociology, a Graduate Certificate Program, and a Certificate of Community Development. Our master's program is the only online sociology program to offer the option of doing a thesis!
The sociology faculty at Sam Houston State University have a reputation as being "extremely accessible" "passionate," and "helpful." They have active research programs in a variety of areas, including public health and medical sociology, community, food and agriculture, the environment, family, demography, and migration. Please take a look at our faculty research page to see our recent publications and to learn more about the various research projects the sociology faculty are working on.
Lastly, I would like to emphasize that the sociology faculty at Sam Houston are committed to fairness, equality, and justice. This includes building a program that reflects the diversity of the world today, and fostering an inclusive department, learning environment, and community that are supportive of all peoples.
I invite you to explore our website to learn more about the programs we offer and our excellent faculty. Please contact us if you would like further information.
Jason Konefal
Professor and Chair