AKD is the International Sociology Honor Society.
The ETA Chapter at Sam Houston was founded in 1958 and serves to encourage academic excellence in Sociology.

The purpose of Alpha Kappa Delta is to promote human welfare through the association of a fellowship group interested in developing scientific knowledge that may be applied to the solution of social problems.
Membership Requirements for Undergraduates
Must be an officially declared sociology major or demonstrate a serious interest in sociology.
Must be at least a junior (third year).
Overall G.P.A. of 3.3 (4 point scale).
A 3.0 G.P.A. in sociology courses.
At least four regular courses in sociology prior to initiation (exclusive of extension or courses graded pass/fail).
Payment of $40.00 Lifetime Membership fee.
Membership Requirements for Graduates
Completion of one half year of graduate study in sociology (i.e., one semester or two quarters or the equivalent academic unit)
A graduate G.P.A. of B or better, and continued matriculation in a program of study leading toward a graduate degree in sociology at the host institution.
Payment of $40.00 Lifetime Membership fee.
Membership Requirements for Staff
Formal conferral of the Ph.D. in Sociology
Or employment as a sociologist
For more information, contact
Dr. Jeffrey Gardner.
---
Initiation Spring 2012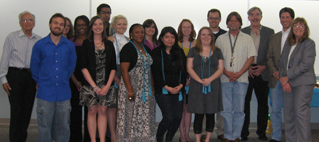 Initiation Spring 2010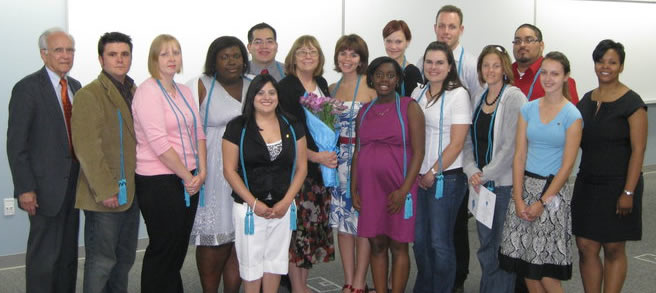 Initiation Fall 2009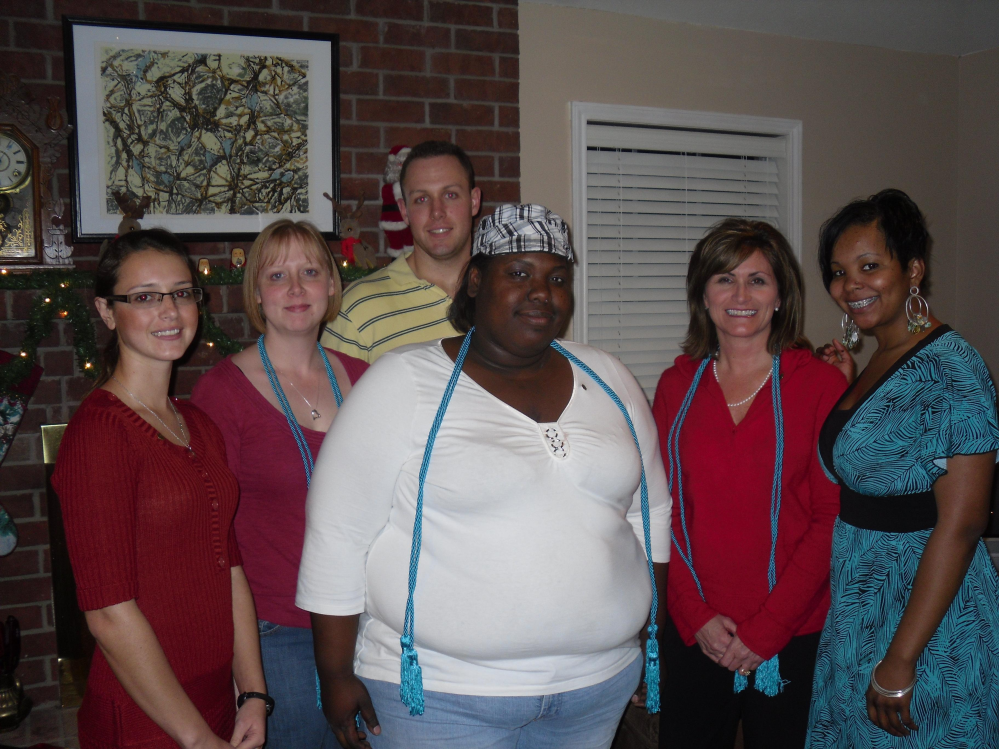 Initiation Spring 2009
Initiation Spring 2008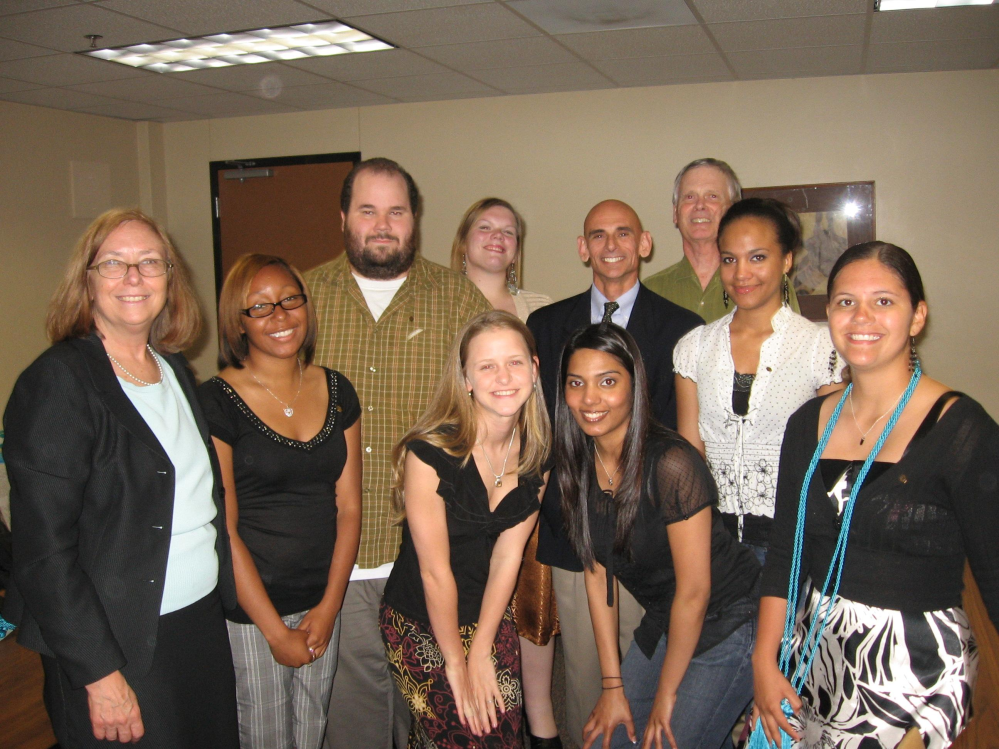 ---
Service
Sociology Club and AKD Animal Shelter and Children's Safe Harbor Drive
The Sociology Club and the Sam Houston Chapter of Alpha Delta Kappa held its annual semester charity drive. This spring (2013) they raised goods for the Rita B. Huff animal shelter in Huntsville and Children's Safe Harbor in Conroe. Over 130 students participated.Thanks to all those that donated!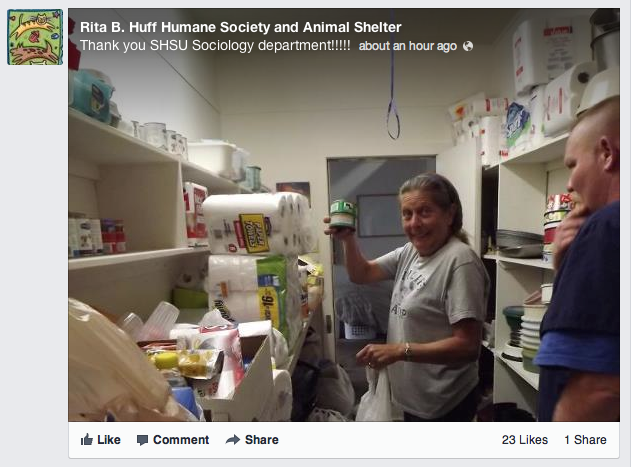 ---
Sociology Club and AKD help with Community Center for Missionary Endeavor Fundraiser
Two department based student organizations participated in the Community Center for Missionary Endeavor (C.O.M.E.) Fundraiser on November 13, 2010. C.O.M.E. is working to construct a new headquarters that will only be half the size they had planned for, but the group hopes to expand the facility as more funds are raised. The C.O.M.E. organization has been serving Walker County since 1962, and provides financial assistance, emergency assistance and other programs to local families and other residents. Dr. Mary Ann Davis, AKD Advisor, received this letter of appreciation: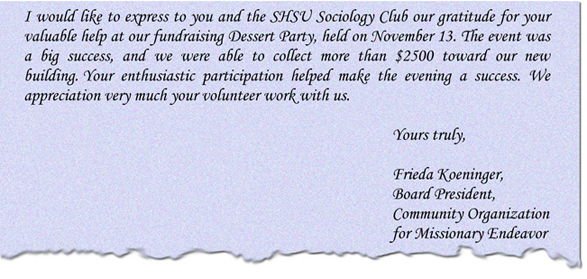 ---
AKD sponsored Blood Drive
Fall 2008 & 2009; Spring 2009 & 2010
Linda Meyer, a SHSU Librarian, has a grandson with cancer. She requested AKD assistance with a blood drive in conjunction with his treatment at M.D. Anderson. AKD sponsored three mobile blood unit drives on campus.
---
AKD Members Volunteer with the C.O.M.E Center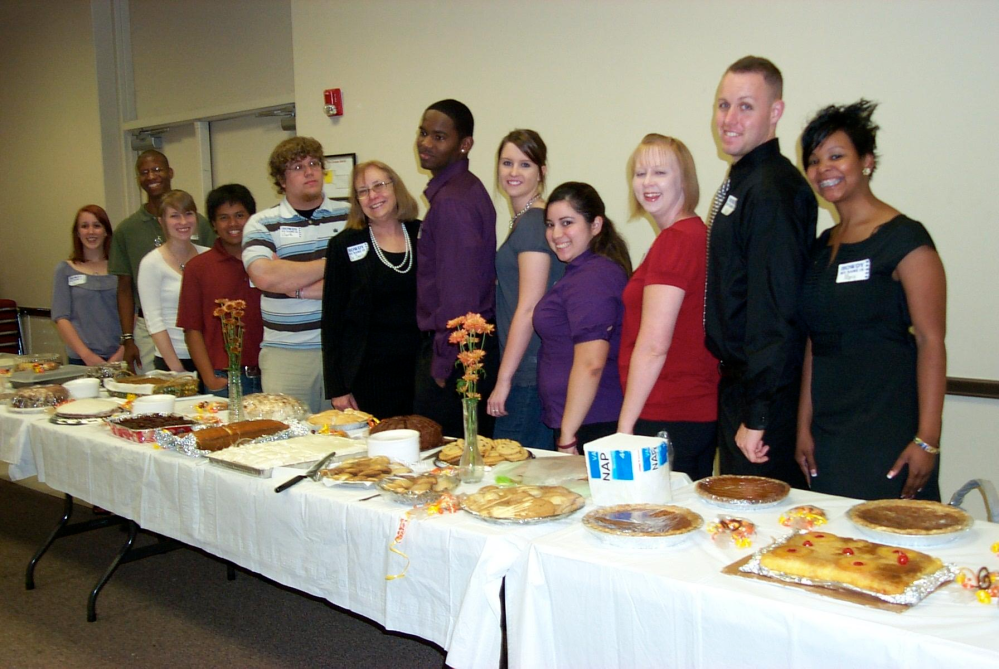 ---
AKD Members Help Build Homes for Less Fortunate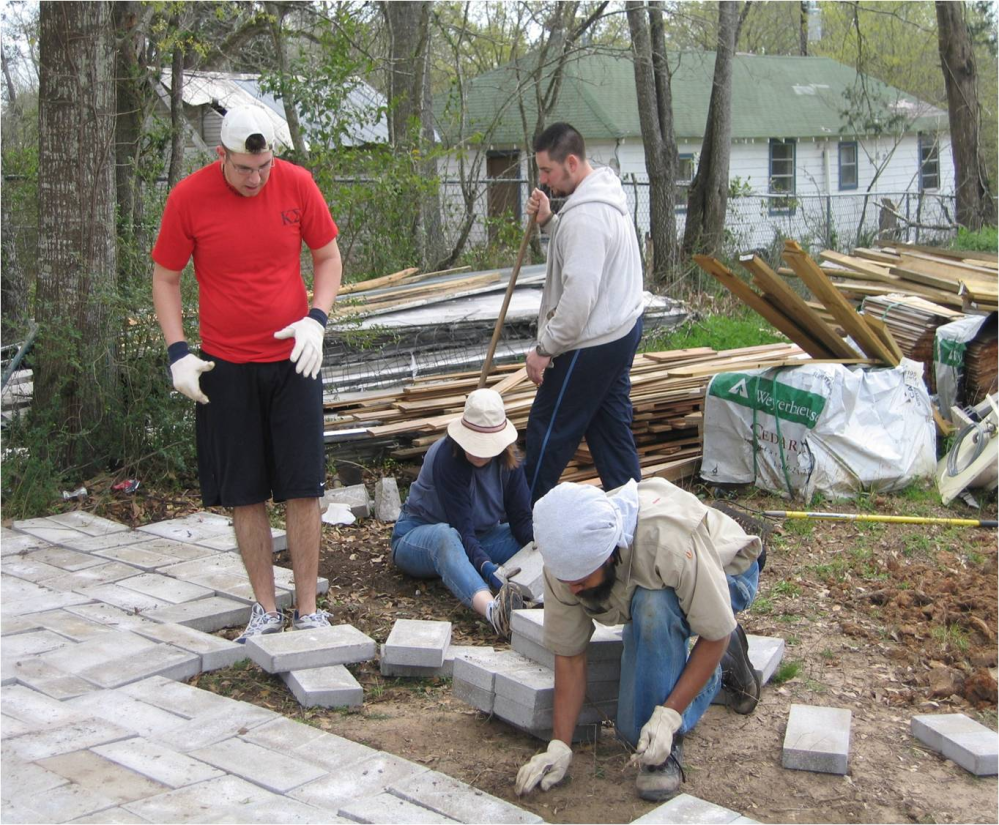 With the instruction of Dan Philips, AKD members used recycled materials to construct homes for individuals that would otherwise not be able to afford them. Dan Philips is a Huntsville local that developed this idea and continues to work with local residents to help them achieve what they never thought possible: to become homeowners. By using recycled materials, that would otherwise be thrown away, the cost of building these homes is dramatically reduced, making them also much more affordable for their residents.