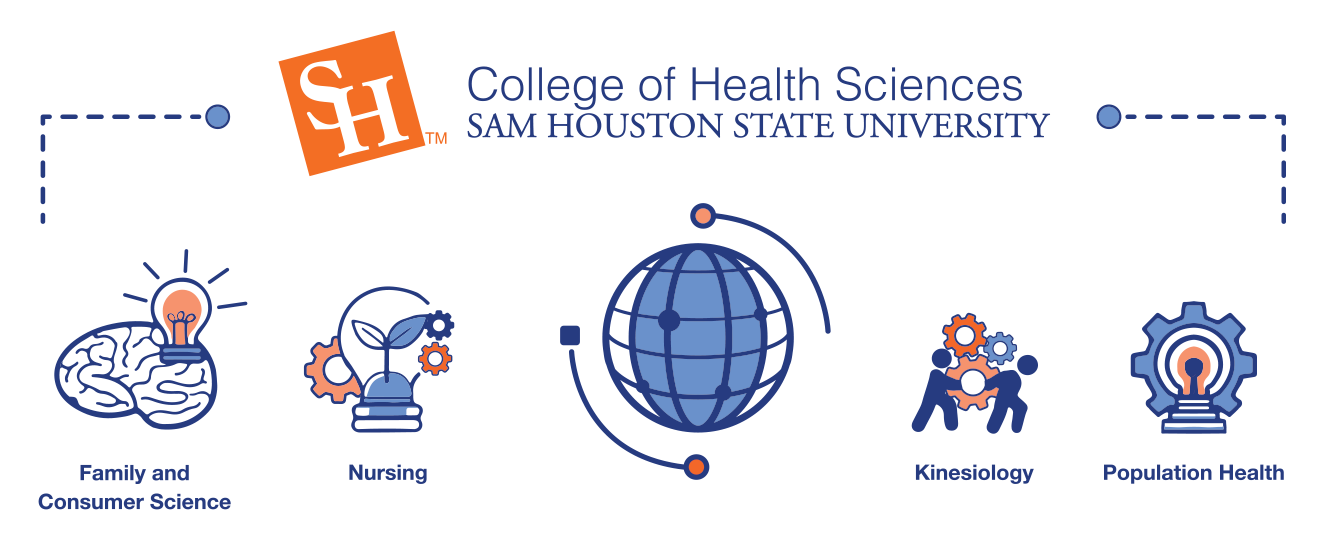 Sam Houston State University's College of Health Sciences combines the Sciences of Health and Well-Being, the knowledge from science is applied to practical and clinical practices to maintain and improve health and well-being.
---
Family & Consumer Sciences is the study of the relationship between families, individuals and communities in the environment in which they live.
Kinesiology is the study of movement and the applications to human health.
Population Health is the study of the origins and determinants of health and disease across populations.
Nurses use scientific method to resolve complex human problems, they engage in evidence-based scientific practice to advance the health of individual patients and entire communities.