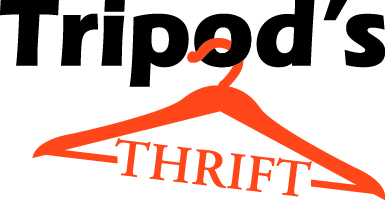 Tripod's Thrift provides students the opportunity to shop for items such as personal care items, small household items, small electronics, and clothing for free!
To start shopping, head on over to 1619 Sam Houston Avenue, next door to Subway and the SHSU KatPost. We are open Mondays, Wednesdays, and Fridays from 1pm to 5pm.
What You'll Find
While our inventory will change, students and employees can shop for
Personal Care Items
Small Household Items
Small Electronics
Clothing
Much More!
Reba Bock Career Closet
Also located inside the thrift store is the Reba Bock Career Closet. When trying to find a job, first impressions matter and the career closet provides a wide variety of professional clothing for career fairs and job interviews. The Reba Bock Career Closet was established at SHSU to assist students in obtaining these often-expensive clothes, 100% free.
The closet began through the Reba Bock fellowship and the ultimate goal is to professionalize students across campus and give them opportunities to succeed no matter their financial background.
Is it really free?
Yes! All items will be FREE to SHSU students and employees, so please be sure to bring your SHSU Bearkat Onecard for verification of your university status. Since items are free, limits are displayed in store. Limits are based on product type and availability.
Store Hours
Mon. 1pm-5pm
Tue. Closed
Wed. 1pm-5pm
Thu. Closed
Fri. 1pm-5pm
Sat.-Sun. Closed