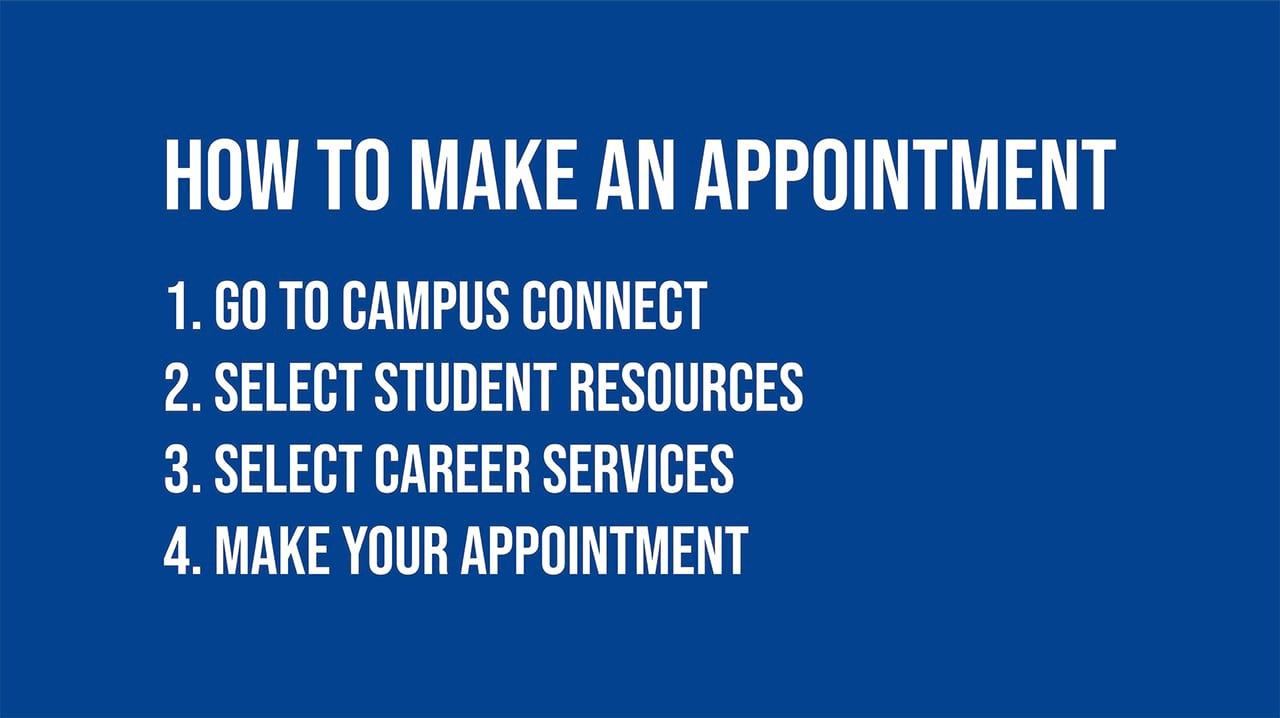 Resume/Cover Letter Critique - 30 Minutes
Bring your resume/cover letter to have it critiqued or how to get started making one.
Job/Internship Search - 30 Minutes
Discuss ways to find jobs and internships related to the student's desired field.
Handshake/LinkedIn/Networking Help - 30 Minutes
Learn tips on how to use these job searching platforms to connect with employers.
Mock Interview - 60 Minutes
Student needs to have an idea of the type of job they are looking for. Staff will provide a critique and offer a supportive debriefing of the interview content. It is up to the student if they want to dress professionally for the interview, unless it is for a class assignment. If you want to practice interviewing for a professional graduate program like medical school, then email careerservices@shsu.edu to schedule.
Personal Statement/CV Workshop - 60 Minutes
Learn more about how to write an effective Personal Statement or Curriculum Vitae for graduate school. This is a small group monthly appointment with a Career Specialist that tailors content for the need of the attendees. (60 minutes)
Online Services
All services are available online as well via ZOOM through SHSU. Just make sure to look for Career Success Center Online under Student Resources when setting the appointment. You will receive a Zoom meeting request to your SHSU email after you set your appointment time.
You can complete a mock interview via InterviewStream. Just go to https://shsu.interviewstream.com/ and complete an interview already created for you or create your own with over 7,000 industry specific questions. You can critique yourself or request an interview critique from your peer.
You can submit your resume, cover letter, or CV online for a critique by emailing it to careerservices@shsu.edu. Please note that it takes three to five days to complete the critique depending on the volume Career Success Center receives